People sometimes say that the niche magazine market in Japan is so strong that everything has its own dedicated publication.
That may no longer be the case as the publishing industry continues to decline, especially the fashion sector, which has seen several high-profile magazine closures in recent years.
But you can't lose with virtual reality, which is the trend of the year, as witnessed by major commercial releases such as the PlayStation VR and the opening of facilities such as Namco's VR Zone Project i Can.
On December 15th, Shueisha's weekly manga magazine Shonen Jump launched Japan's first VR magazine. Priced at ¥1,080, VR Jump introduces new virtual reality hardware such as the PlayStation VR, HTC Vive, and Oculus Rift, as well as VR games.
As is common with Japanese magazines, VR Jump comes with an "omake" (giveaway). In this case, it's a free VR head-mounted display so readers can enjoy the 360-degree virtual content installed on the app BotsNew even if they (yet) don't have a HTC Vive or other device.
VR Jump is currently a one-off "mook" (a type of special magazine edition popular in Japan), but we can expect further similar publications in the near future as the VR boom continues to unfold.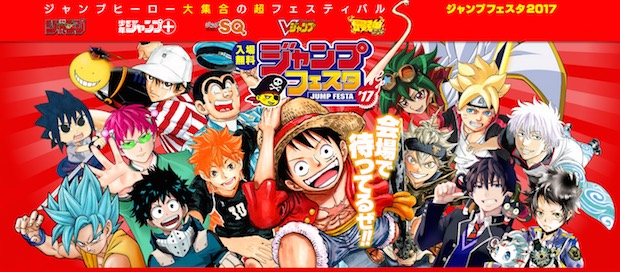 Japanese video games and franchises are currently going all-out with VR games and content, and Shonen Jump, while ostensibly a manga magazine, has been centrally involved in promoting this. It recently organized the Jump Festa 2017 (sic), where it hosted several virtual reality games, including for One Piece, Naruto and other major franchises.