The success of the robot-staffed Henn na Hotel in Japan has now led to a "robot cafe" in central Tokyo. From February 1st, a robotic barista is serving customers at the Henn na Cafe in a branch of the travel agency HIS in Shibuya.
Known for its humanoid and dinosaur robots, the Henn na Hotel ("strange hotel") chain now has branches in Sasebo in southern Japan, near Tokyo Disney Resort, and in Aomori. It hopes to expand overseas in the future.
The Shibuya robot coffee shop features a machine (made by the US manufacturer Rethink Robotics) with a robotic arm, automatic coffee maker, and screen displaying an avatar's face. It greets visitors in Japanese. "Hello, would you like delicious coffee?" it says.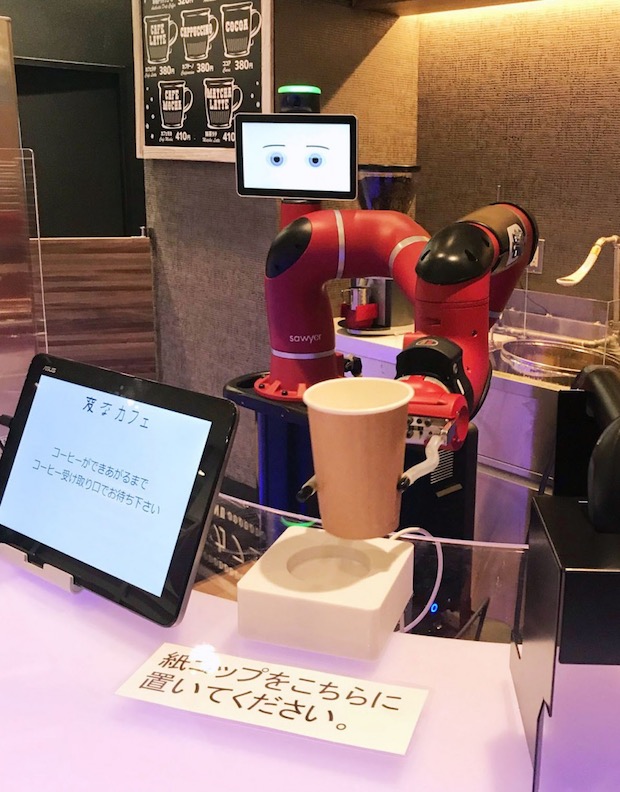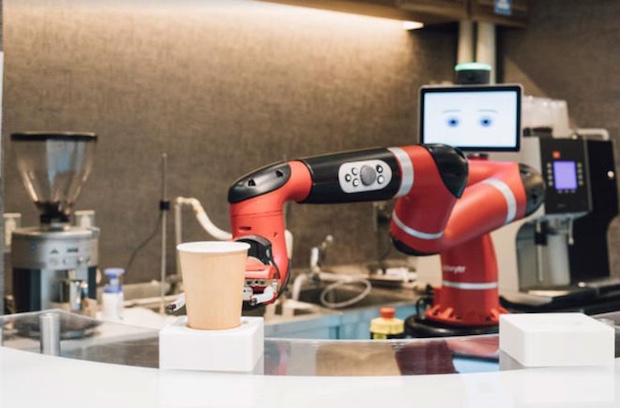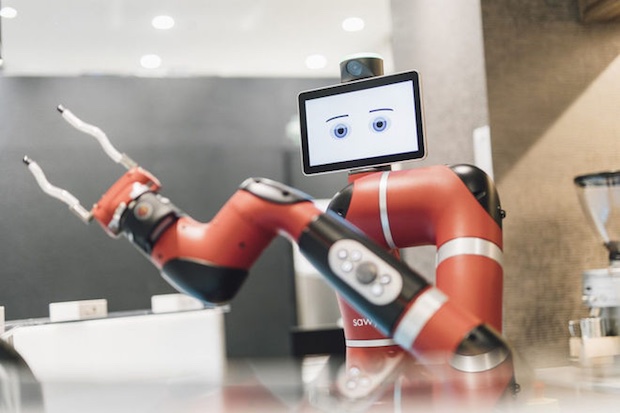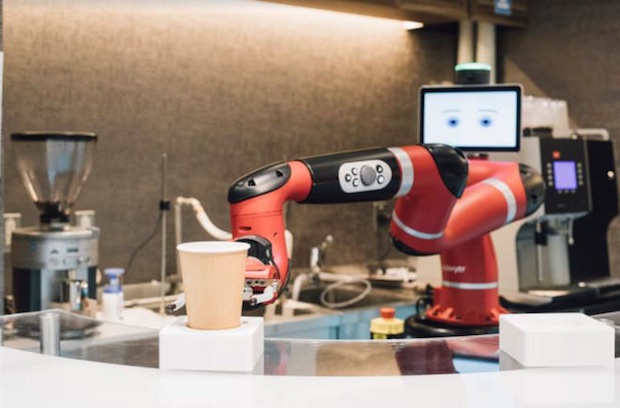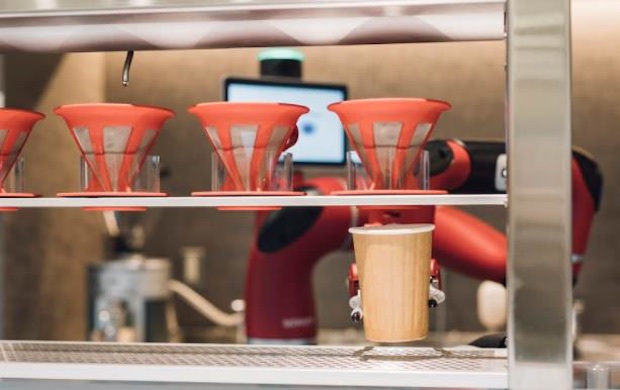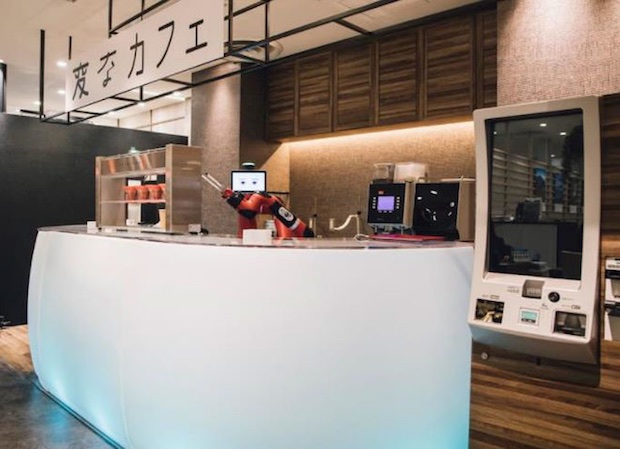 According to a Kyodo News report, customers first need to buy a ticket at a vending machine to order a drink from a menu of seven items.
The robot will then scan the QR code of the ticket to serve them. It grabs a paper cup and moves it toward the coffee machine before pouring grinded coffee beans into the machine and pressing a button to make the drink. When it is ready, the robot places it at a reception counter.
Since the robotic barista is competing not just with regular coffee shop chains but also the likes of cheap convenience store coffee, HIS has kept things modestly price. The robot needs only 3-4 minutes to serve a basic cup of coffee that costs a relatively reasonable ¥320 ($3) when we consider the novelty value of the experience. Other drinks are also available.
"Using artificial intelligence, we want to make it learn smooth movements," an HIS official was quoted as saying.
In theory, the attraction will be unmanned, since the robot can also discard the coffee beans and clean the filters by itself.
Last year, SoftBank's robot Pepper also served customers drinks in a pilot "robot cafe" scheme in Tokyo.