Idol unit BiS's latest music video is directed by none other than fashion legend Nigo. "Nerve" has been released as a collaboration with 2.5D and Vice Japan, and features the female idols partly all dressed in school swimsuits.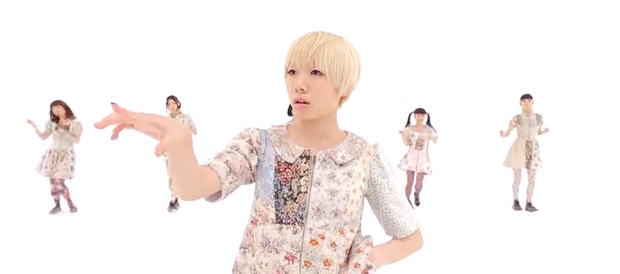 The end of the video even includes a little easter egg with a part of the song "mirror mirror" (bombs BiS), made in collaboration with the band Vampilla.
Nigo is a music producer and of course the man behind A Bathing Ape (Bape). He also handled the music directing duties for the Japan version of Pharrell Williams' "Happy" (the official music video, not the spin-offs). That video also features the likes of model Kiko Mizuhara and even unofficial mascot Funassyi.
The six-girl group BiS are no stranger to unusual publicity stunts, having in the past done a 24-hour 100km marathon race and even auctioned off their housewifery labor for three hours via Yahoo! Auction. Fashion designer Junko Koshinko officially joined the group in October 2013. They have already planned their departure from the competitive idol scene, though, with a Yokohama Arena concert in July being announced as their final one.
"Nerve" is actually a release from 2011, here given a new treatment by Nigo. Is this a good use of Nigo's talents? You decide.
Here's a making-of video (sorry, no English subtitles).