5572320 (pronounced in Japanese: go go nana ni san ni rei) might not have the easiest name for non-Japanese listeners to remember, their music video for second single "Ponpara Pecorna Papiyotta" has already racked up over 1 million views since it was released on October 4th. We suspect it is as much for its surreal visuals as much as any harmonic charms.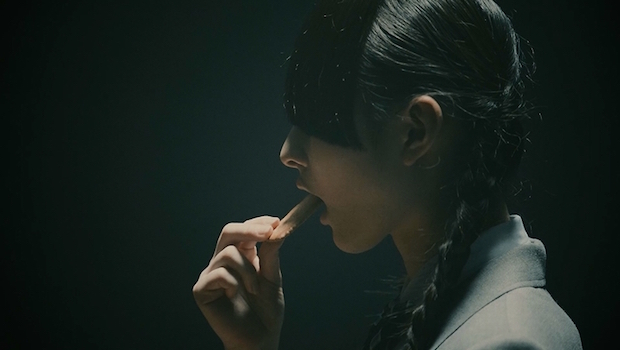 That being said, the song comes with some serious credentials, with famed anime composing Yoko Kanno penning the music, and a backing band comprised of KenKen, Hideki Aoyama, and Tsuneo Imahori.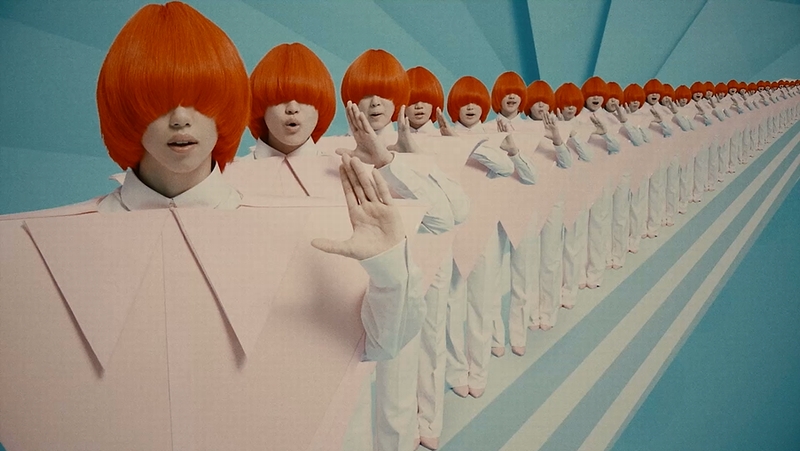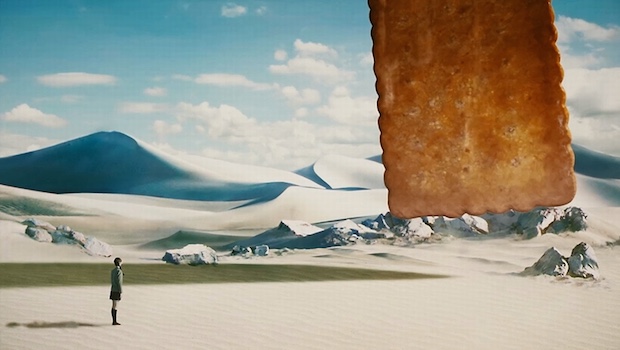 The music video is a mash-up of hallucinogenic images possibly inspired by floor sweepings from a Dali or Magritte atelier, all topped off with singing biscuits and eye-covering bangs. Make of it what you will, though it seems somehow to express the conflict of adolescence and adulthood. With orange hair and giant biscuits.
5572320 decidedly plays on mystery. No official information has been released by Sony Music about the eight members and not even their faces are shown in this second music video.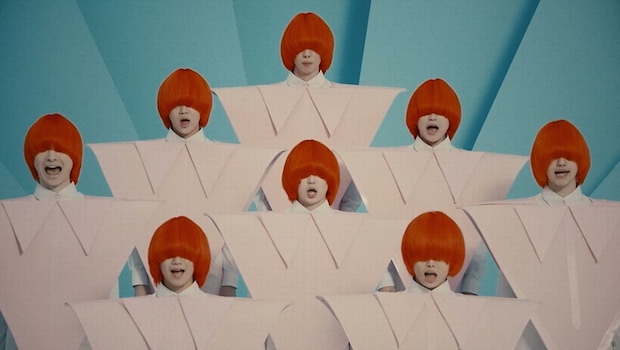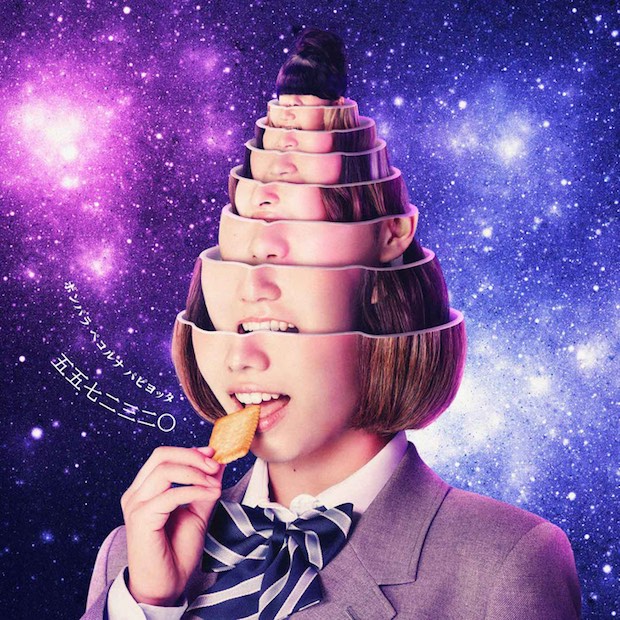 While there's nothing new about strange music groups, especially in Japan, there has been a noticeable "push" recently toward the overseas market using not so much melody and lyrics, but outlandishness and meme-appeal in these social media times.
In this line, the most high-profile, commercially at least, was perhaps the girls of Momoiro Clover Z and their peculiar collaboration with KISS in January this year. The trio of youngsters that make up Babymetal have also been successful at this game, as has the foreign cross-dressing cosplayer Ladybeard in his musical efforts (9.5 million views for the bizarre "Nippon Manju" video alone!).
What's different about 5572320 is that this whole music video is not just a regular music release; just like the first 5572320 single, it's actually an ad for a biscuit called Coconut Sable, which is 50 years old this year. All these gimmicks and surreal flourishes are essentially an advertising campaign for the sponsor of the group (if you say the band name in Japanese fast enough, it sounds uncannily like the biscuit product).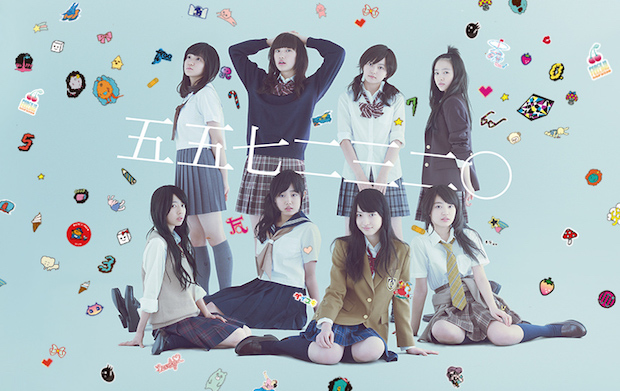 In fact, the cat is out of the bag — the band is just a side project by members of the idol group Shiritsu Ebisu Chugaku.