A few weeks ago we showcased the incredible craftsmanship that transformed a Nissin Cup Noodle packet into a Japanese astronaut figure.
The latest example of this trend we have spotted is this samurai figure poised for combat, which was made entirely from an empty pack of Donbei noddles.
Once again, this was supported by instant noodles giant Nissin for publicity value. And what value it is! The detail of the rendering is superb, from the round hat to the sword, kimono, and even geta sandals.
After Nissin published images of the samurai warrior on May 30, Twitter went wild — with over 11,000 retweets and 46,000 likes and counting.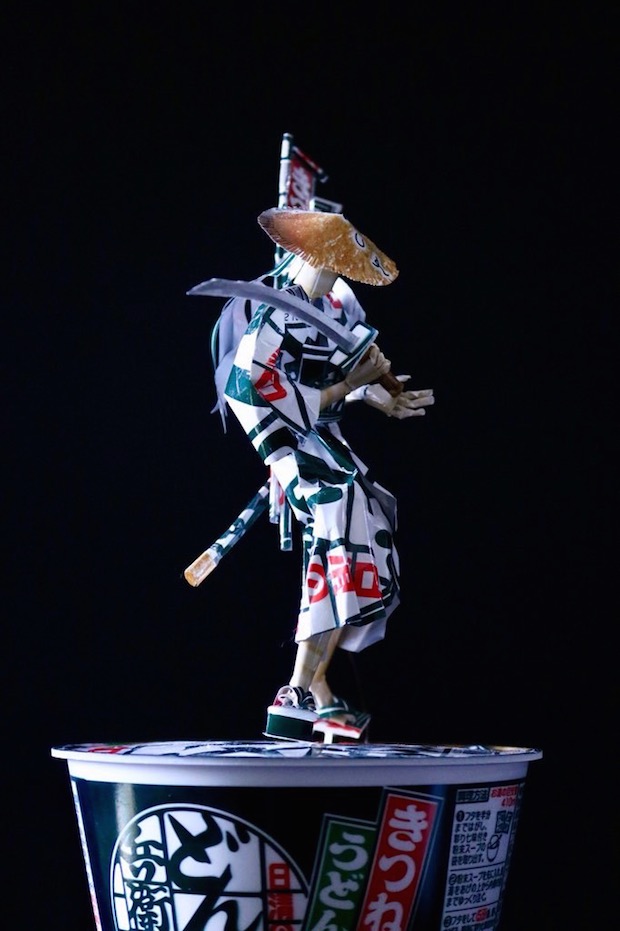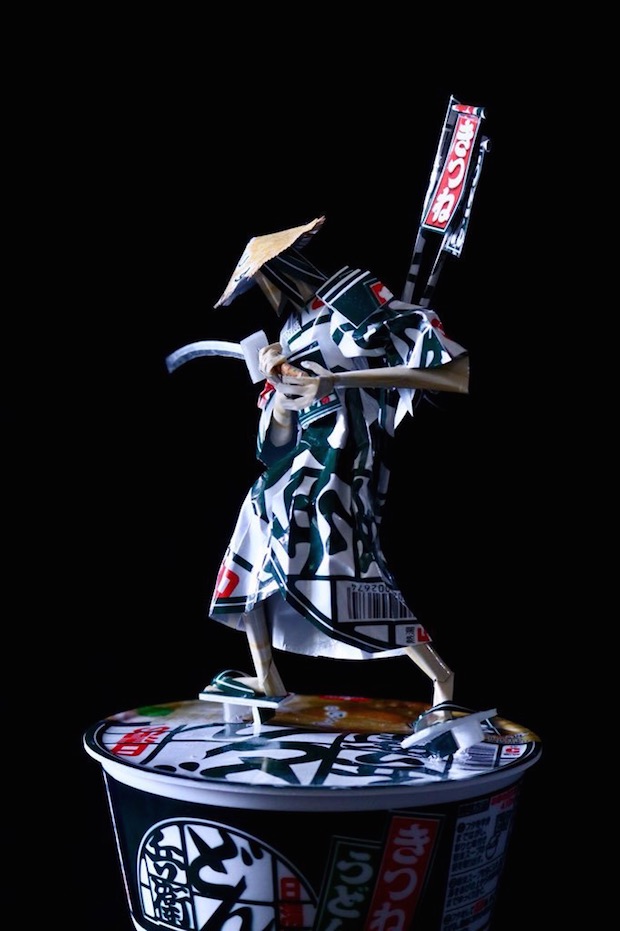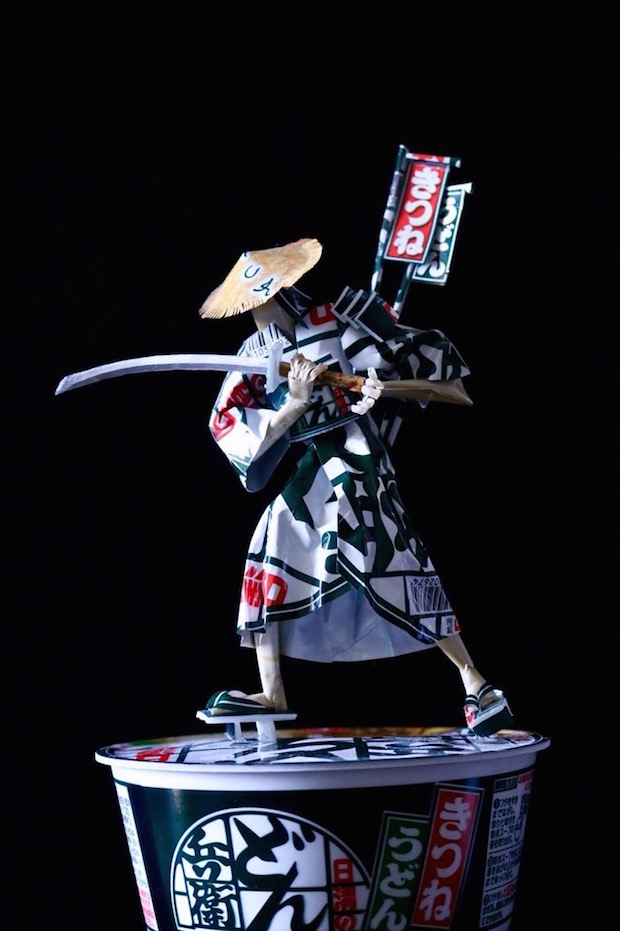 The choice of historical samurai swordsman is far from arbitrary but very much in keeping with Nissin's "classic" Edo-era spirit that the Donbei line evokes.
Although commissioned by Nissin, the model (like the earlier astronaut) is the work of Haruki (@02ESyRaez4VhR2l), who has produced a series of similar paper crafts entirely from food or drink packaging.
If you prefer craftsmanship that actually shows the noodles, you should check out these Nissin samurai figures from last year that transformed the noodles into the bodies, the styrofoam packaging into armor, and forks and chopsticks into weapons.