Nissin recently launched a crowdfunding campaign for a special type of drainer lid especially designed for its staple Yakisoba UFO instant buckwheat noodle product.
If functions a bit like a colander shaker, affixed to the top of the round UFO noodle bowl so that you can pour out the hot water without losing any of the delicious cabbage leaves when they become attached to the lid.
According to Nissin, the "multiple rubber band head system" does not require electricity but can produce "powerful vibrations in a concentric pattern" that make small particles of cabbage drop off the noodle packet lid and back into your meal.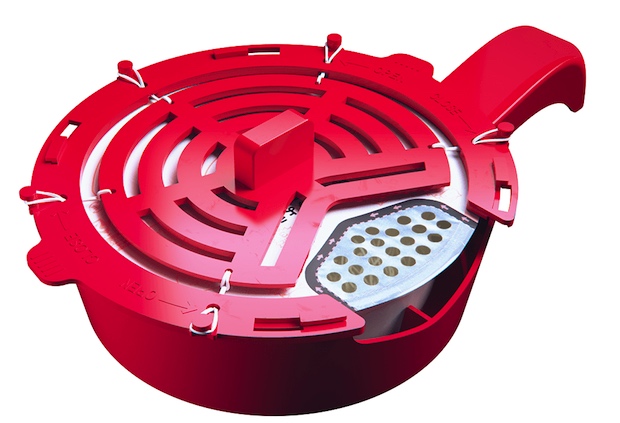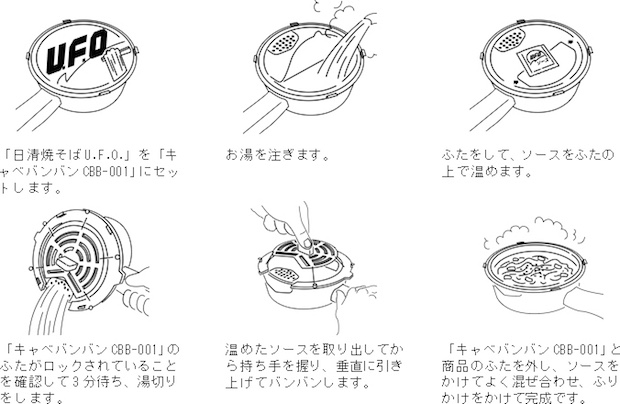 The marketing for the Kyabe Banban CBB-001 (meaning roughly "cabbage knock knock") is clearly tongue-in-cheek, obsessing over its technical specs and scientifically proven prowess at saving the cabbage. Nonetheless, this cumbersome-looking draining device is a real product that Nissin has spent considerable time and effort developing.
Unfortunately, if you wanted to get your hands on this unique Kyabe Banban accessory, you are out of luck. The stock has already been snapped up after reservations opened online from May 17th. Nissin was accepting up to 1,000 preorders to kickstart the production process. The actual item won't be delivered until two months from now at a rather princely sum of ¥4,980.
We presume it might become a real product if there is enough buzz, since it serves a very practical purpose, though they will have to lower the price quite significantly.
It is part of a series of "product X" marketing gimmicks created by Nissin. Another was the Jomon-era replica Cup Noodle last year as well as the "anti-slurping fork."
Still, if you really like your Chindogu-esque instant noodles accessories, we reckon it was the Cupmen series of color-changing figures that started it all off several years ago.