Instant noodles maker Nissin already hit the viral magic button with the recent release of the Otohiko Anti-Slurping Noise Noodle Eating Fork, a genuine product that functions as a "food sound camouflage utensil" to hide the slurping diners make when enjoying noodles.
Now Nissin is continuing its novel marketing campaign in this vein with a Cup Noodle cooking item made from Jomon-style pottery.
The handmade ceramic cooking vessel is based on a designated National Treature example of Jomon-era pottery. The Jomon period is the prehistorical hunter-gatherer age prior to either the arrival or the spread of the people regarded today as the Japanese (Yamato), who introduced rice cultivation and more advanced metals. One of the most important things the Jomon people left behind is the tools and pottery, especially dogu earthenware figures.
The Jomon Doki Doki Cooker (Jomon Exciting Cooker) is a replica of the Kaengata Doki, a piece of pottery from the Middle Jomon period and today held in a museum in Niigata. It has been produced by Seto Hongyo, a pottery kiln in Seto City, Aichi Prefecture, boasting a history of 250 years.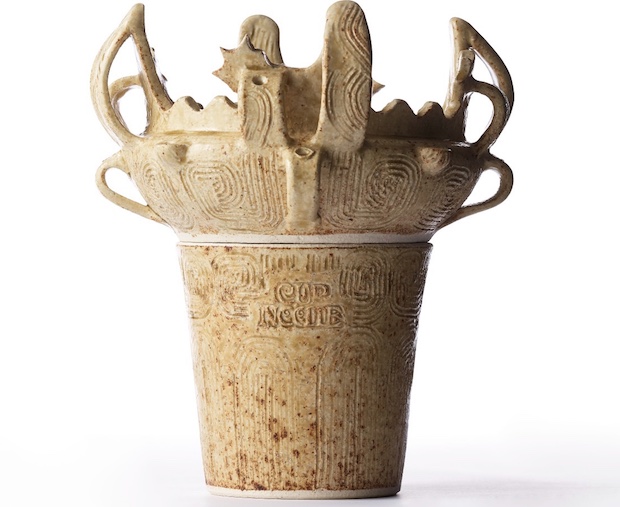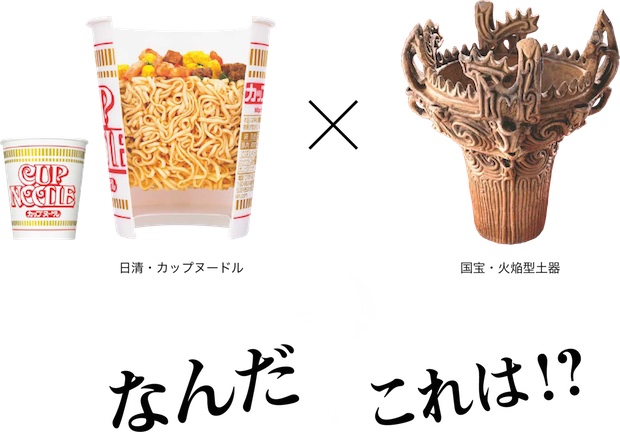 The diner puts their Cup Noodle inside the cup-shaped ceramic vessel, which is inscribed with the Cup Noodle logo, and then place the decorative lid over the top, which also serves as a place to lay down your chopsticks. The elaborately crafted item also comes with a wooden gift box.
Before archaeology fans start getting too excited, however, Nissin and Seto Hongyo has only produced 15 of these items, so your chances of getting one are pretty slim. They also sell for nearly ¥60,000, so it's not a cheap bowl of noodles, that's for sure.
The National Treasure designation system started in 1897 and Nissin is helping celebrate its 120th anniversary with this promotion that brings together iconic items from postwar Japan and prehistorical Japan — respectively, Nissin's Cup Noodle and Jomon pottery.