The Japanese know a thing or two about making good stationery and papercrafts. They also know a thing or two about making nice landmarks.
The Omoshiroi Block (roughly translating as the "Interesting" or "Fun" Block) is what happens when you combine those two skills. As you use these the incredible memo pads, they gradually transform into detailed paper models of Kiyomizudera Temple, Asakusa Temple, and Tokyo Tower.
The simply brilliant memo pads are made by Triad, which usually makes architectural models. They put their expertise to good use, creating these landmarks as well as other versions based on such objects like a camera, violin, and train. In addition to the Kyoto and Tokyo landmarks, there is also an Osaka Castle version.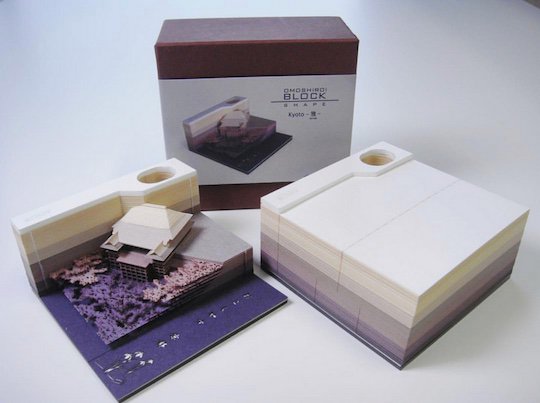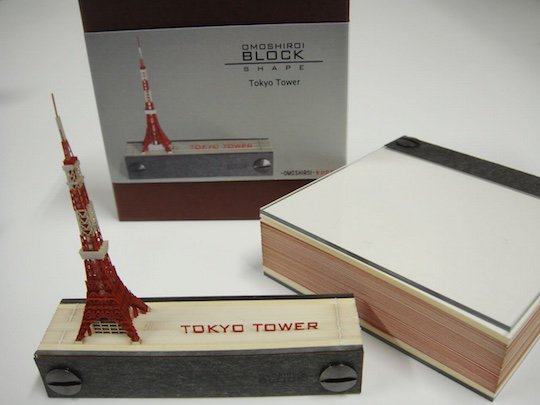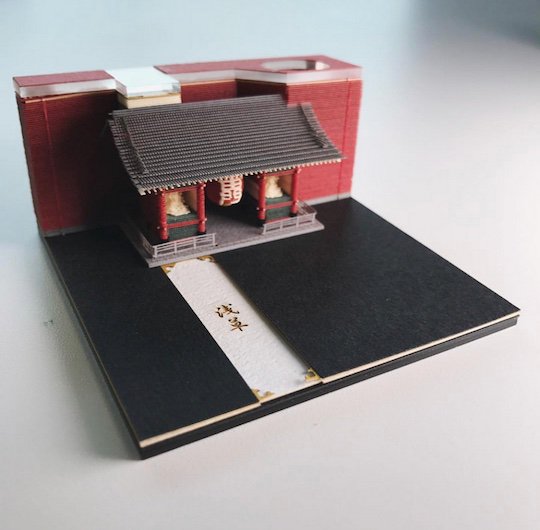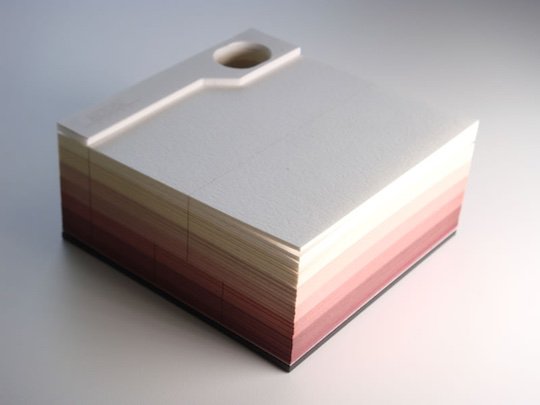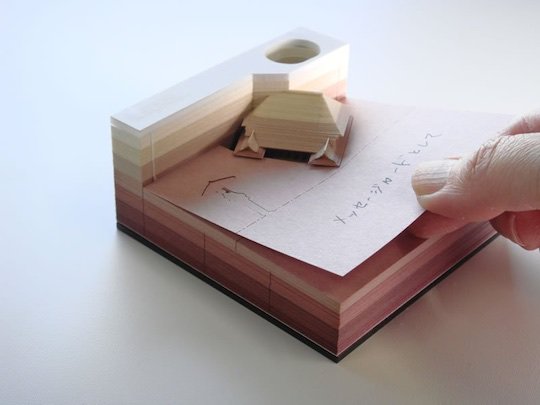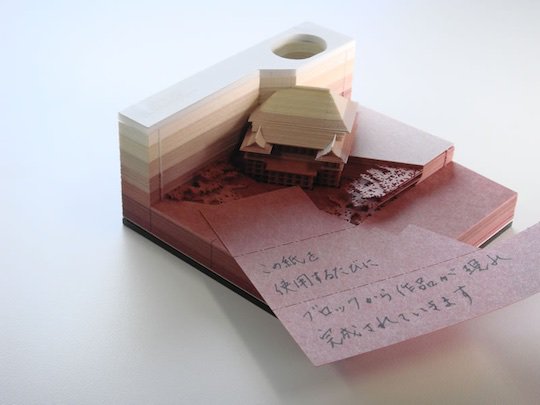 The Omoshiroi Block items first went viral on social media in Japanese a few days ago, before Spoon and Tamago also picked them up. It's since been picked up by various other blogs and media.
The result was that the Triad website swiftly crashed, such was the demand on its humble server! (You can make do for now with the Triad's Instagram feed, which has plenty of great images of the Omoshiroi Blocks.)
The Omoshiroi Block was initially only available from one store in Osaka but, given the rush of online excitement over them since last week, have swiftly sold out. Japan Trend Shop is now taking preorders for global deliveries.