After already breaking records for inbound tourism last year, the government hopes to double the number to 40 million by 2020.
So far this year, more than 10 million non-Japanese visitors have entered the country, indicating the government is on track to hit 20 million or more for 2016. April alone brought 2.08 million visitors into the country.
Tokyo has seen an ambitious expansion in tax-free services and retail to accommodate the tourists, especially from Asia, looking to buy Japanese products. This includes tax-free counters and immediate ways to claim consumption tax back in stores as well as Tokyo's first duty-free shopping zone. There has also been a notable increase in foreign and foreign language-speaking staff at stores and restaurants around Tokyo.
One of Tokyo's most iconic landmarks is the statue of Hachiko outside JR Shibuya Station. It's a popular meeting place for friends, too, meaning the dog statue is frequently obscured by crowds.
But don't worry if you miss it. There is now a new version elsewhere in Shibuya, and it's inside a shop so you can kill two birds with one stone.
Vanquish is an apparel store in Shibuya 109 Men's and hopes to cash in on the bakugai ("explosive shopping") tourist boom. The men's fashion shop has installed its own version of the Hachiko statue in a blatant attempt to bring in sightseers who want to snap a picture of the famous dog.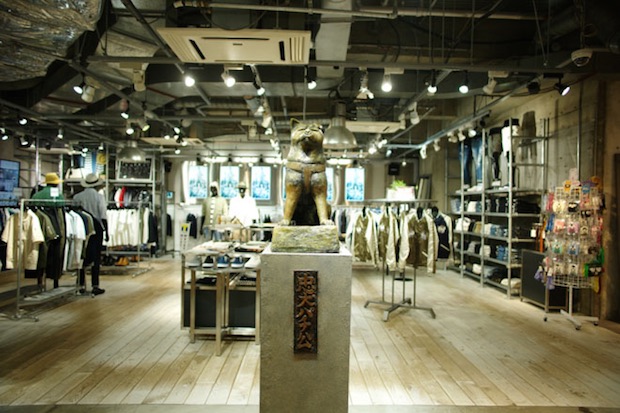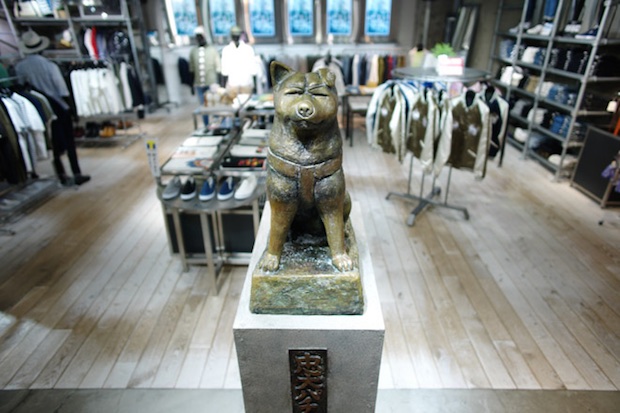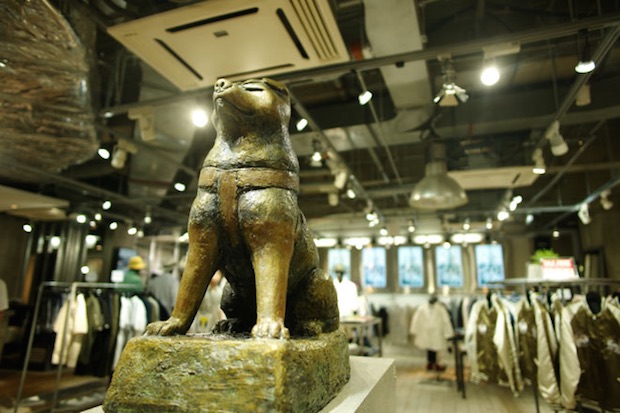 The new dog is called Pachiko, which is a Japanese pun: pakkuri means a plagiarism or rip-off, so at least Vanquish is poking fun at its own cynicism.
The store also plans to develop a range of Hachiko-inspired items.
Will it be enough to attract tourist wallets? There are troubling signs on the horizon.
Despite the increase in tourist numbers on last year, department store sales were actually down in May by 5.1% compared to 2015. This decline has continued for three months in a row, indicating that bakugai may have run its course even as inbound tourism continues to boom.