Tokyo had a strange start to the working week yesterday when it was hit by the worst snowfall since 2014. More than 20cm of snow fell on Monday, trapping cars on bridges and in tunnels, and causing delays at train stations and airports in Japan's capital.
Located on the Kanto plain, Tokyo winters are relatively mild and heavy snow only happens every few years. As such, cars and public transport are not always prepared for the disruption and it can cause widespread chaos when snow falls on railroad lines.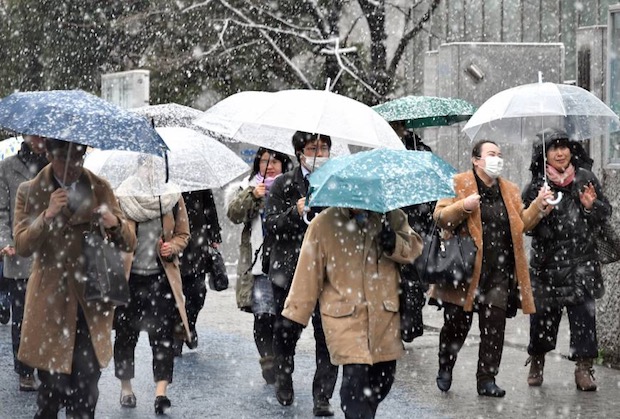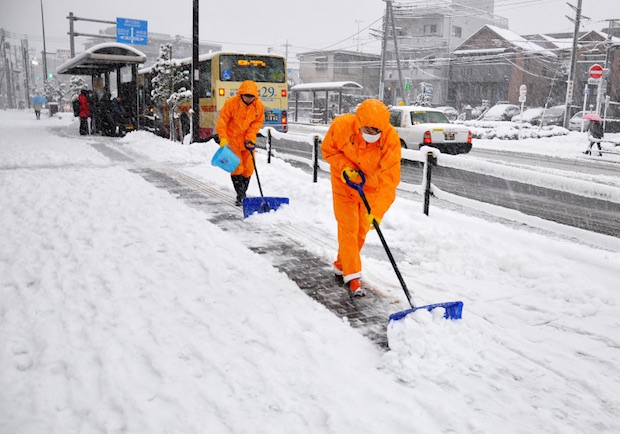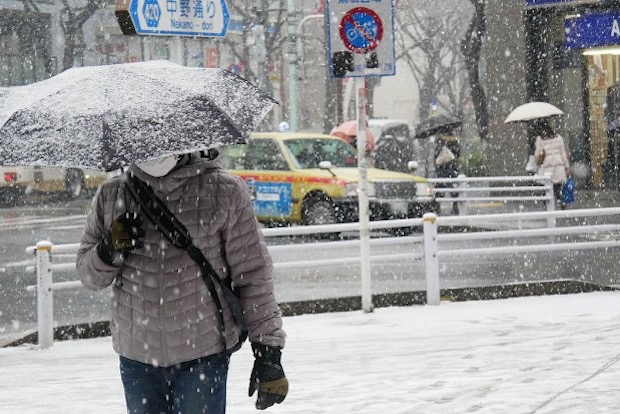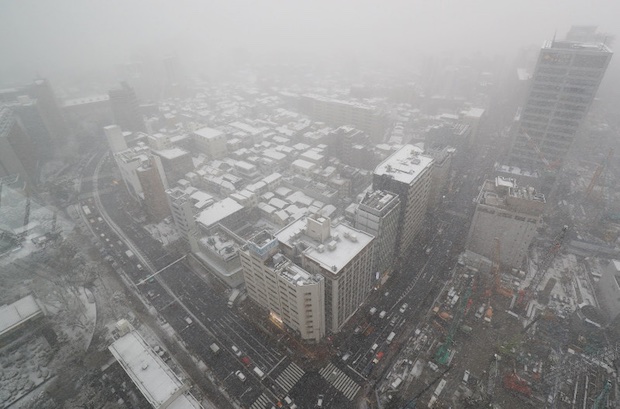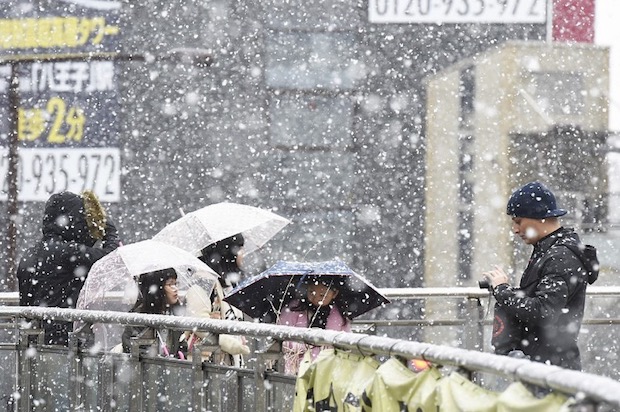 The Meteorological Agency issued a warning to Tokyo's 23 wards during the afternoon — the first such warning since February 2014.
Some 6,000 people were left stranded at Narita Airport and around 50 cars got stuck on Rainbow Bridge over Tokyo Bay, according to press reports.
NHK reported that the 23cm of snow had led to more than 740 traffic accidents as well as 67 injuries from falls.
Locals swiftly found their snow shovels and began cleaning away the snow from the streets around their houses. Sometimes people also pour boiling water onto the snow to melt it. There were also lots of snowmen popping up around the city in various shapes and sizes. The sunny weather on Tuesday means that the snow will likely disappear quite quickly.
Pictures via the Japan Times and Mainichi Shimbun.