Panasonic has been testing a new autonomous delivery robot called HOSPI(R) at a hotel in Narita Airport.
From January 14th to January 18th, Panasonic ran trials with HOSPI(R) at the ANA Crowne Plaza Narita, whereby the robot moved around the lobby delivering bottled drinks from its own installed fridge and providing information on bus departures.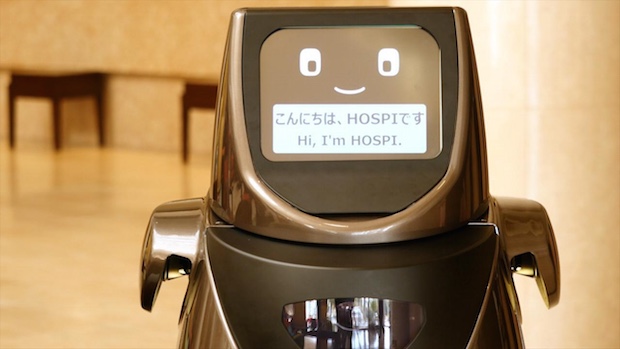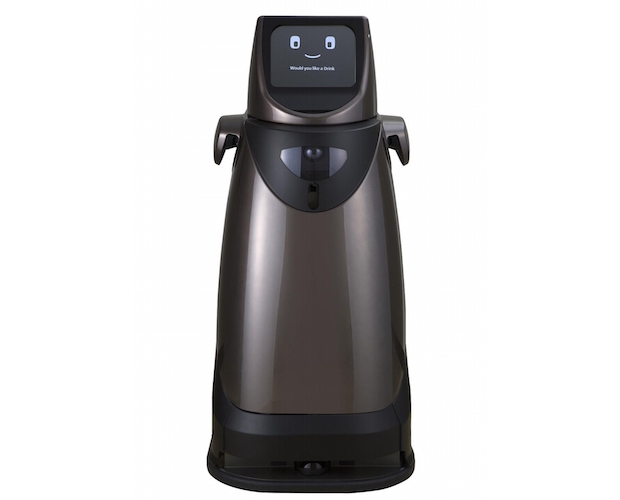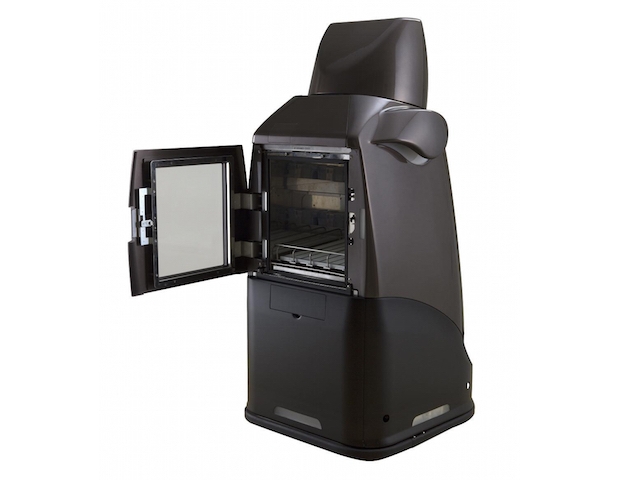 This week the robot is being tested at at a travel lounge in Narita Airport, retrieving used tableware and delivering them to a counter.
If this all sounds a bit gimmicky, Panasonic explains in a press release that HOSPI(R), as its name suggests, is intended for healthcare use:
Based on preprogrammed map information and using high performance sensors and advanced collision-avoidance algorithm, the robot can move about while staying aware of its surroundings, enabling it to deliver items safely and efficiently without colliding into passersby or various objects along its route. Unlike traditional delivery systems, equipment does not need to be embedded into the walls or ceilings, and guide tapes do not have to be laid down along the route, so delivery destinations and layout changes to facilities may be easily made and at low cost. Being recognized for these features, the HOSPI(R) has already been adopted by 4 hospitals in Japan and other countries for the delivery of pharmaceuticals and specimens.
Panasonic also recently announced the development of a new desktop companion robot that looks like an egg.
The SoftBank robot Pepper is also a regular fixture in hotel lobbies and retail spaces around Tokyo. As the city prepares for the 2020 Olympics, we can expect to see more examples of technology demonstrations in public as Japan's major manufacturers try to show off their R&D to the world.