Dutch electronics maker have stolen the limelight from local manufacturers with this new must-have home item, the Philips Noodle Maker. The automatic raw noodle maker can churn out ramen, soba, udon and spaghetti noodles in minutes!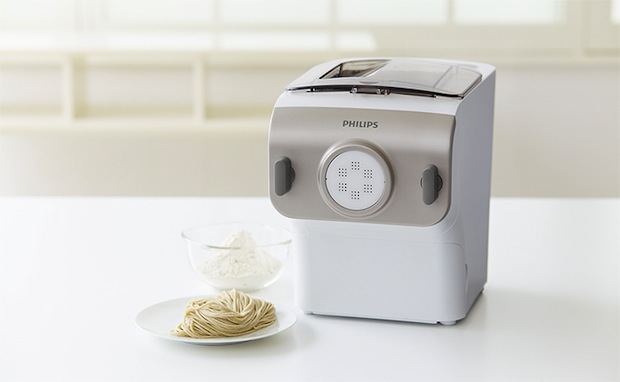 How does it work? Well, it's super simple, as the best home appliances always are. You just put in your choice of ingredients (flour, of course, and water and egg, though you could also add other things to give your noodles some color) and then press the start button. According to Philips, you can make 500g (17.6 oz) of pasta/noodles in 15 minutes.
There are four different caps that will shape the mix into the raw noodles shape you want (ramen, udon, soba or spaghetti). These can then be stored neatly in the drawer at the bottom.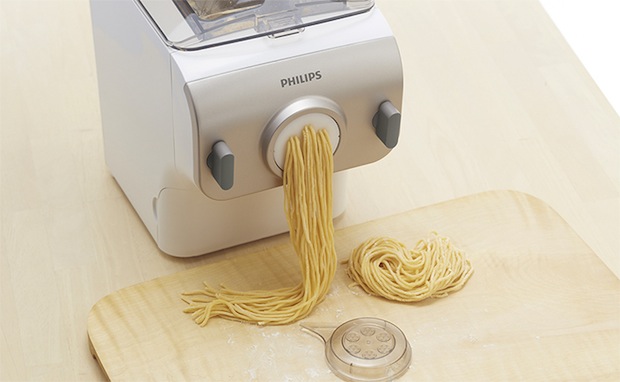 Much better than dry noodles and no kneading needed!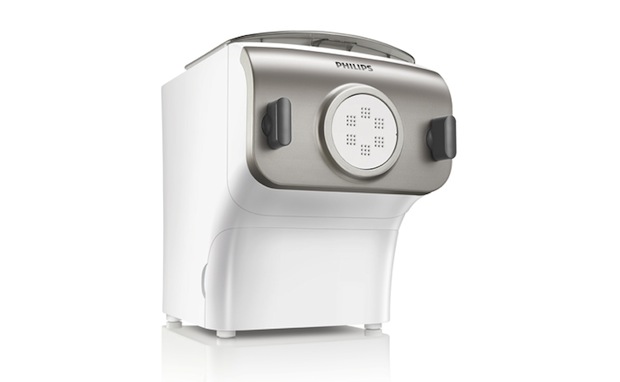 The Japanese go mad over these handy home cooking appliances. Much like the excitement over the Gopan machine that could bake bread out of rice a few years ago, now everyone seems to be talking about this noodle maker.
Currently only available in Japan and some limited Asian markets like Hong Kong and Taiwan, JapanTrendShop is now offering it for global deliveries.