Suntory, hoping to cash in on the Olympic buzz, had planned to give away 22 types of tote bags which they proudly advertised as being designed by Kenjiro Sano.
The deal has been hit by fresh allegations in the wake of the plagiarism scandal that has already overshadowed his 2020 Tokyo Olympic and Paralympic logo.
8 of the 30 bag designs have been withdrawn from the giveaway, which was launched last month as a promo for Suntory's range of nonalcoholic products.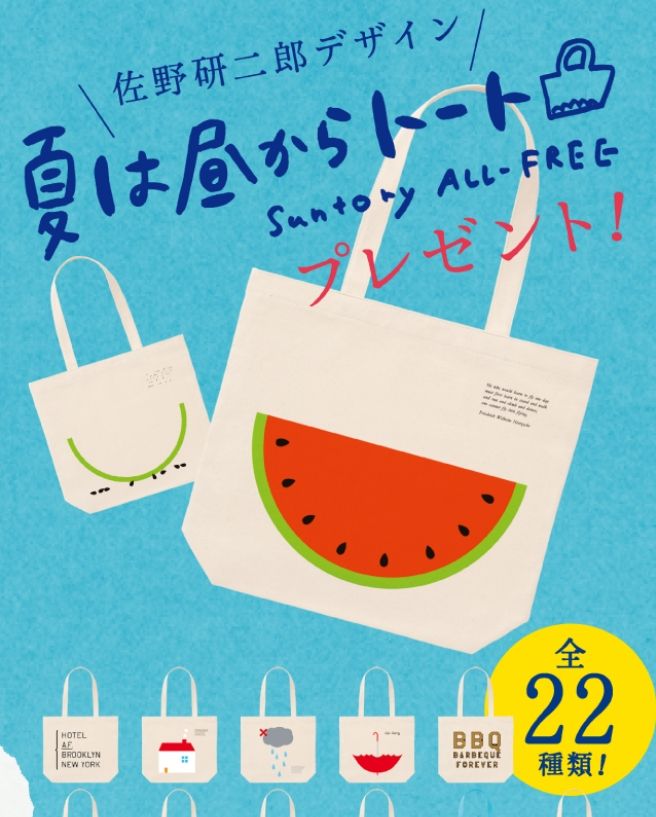 Sano has strenuously denied the accusation from a Belgian designer that he deliberately stole the logo of Théâtre de Liège for his 2020 Tokyo Olympic and Paralympic emblem. The original designer, Olivier Debi, has launched a lawsuit against the International Olympic Committee.
A lot of the pressure of Sano has come from a noisy minority on social media, who have seemingly become determined to lynch or discredit him.
This mock-up is doing the rounds online, purporting to show Sano's designs against pre-existing designs.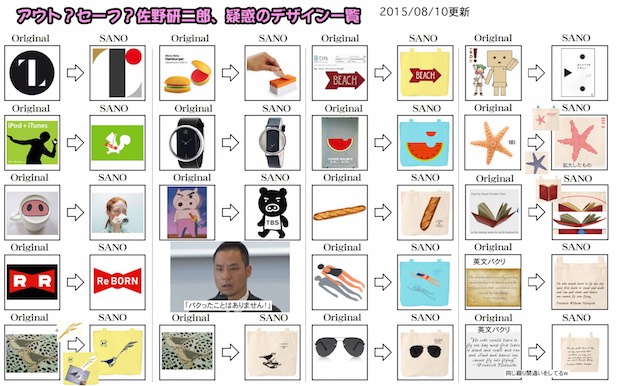 With this new case, Sano claims that his employees actually handled the designs, which were meant to be inspired by everyday items. He merely supervised the project.
In which case, he may not be guilty of direct plagiarism, but he's nonetheless guilty of hiring people who didn't know the cardinal rules of design and/or not ensuring they don't copy — and he's also guilty of taking the credit for the work of others since only his name was on the Suntory advertising.