It was meant to be the triumph of the 2020 Olympic Games. But now it's going to be naked.
The controversial New National Stadium, the centerpiece of the Tokyo Games, will not be ready for the opening of the Olympics in five years' time. In order to be usable, the government says it wants to abandon the plan to have the stadium's dramatic retractable roof.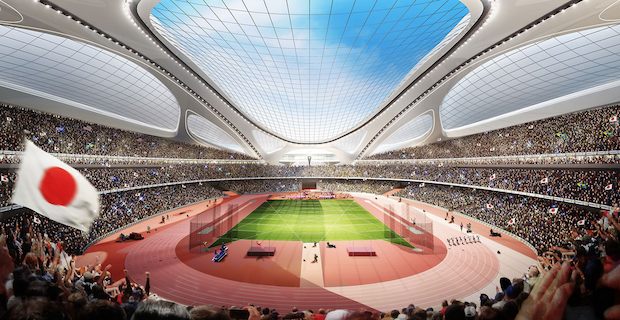 Japan's sports minister, Hakubun Shimomura, says it won't be complete in time and they need to make cuts to ensure it is ready for the opening. This also entails making 35% of the seats into temporary seating.
Designed by Iraqi-British architect Zaha Hadid, the stadium's arching roof is meant to rise 70m into the air. The stadium was proposed as a main venue for the 2020 Games as well as the 2019 Rugby World Cup, which is also taking place in Japan.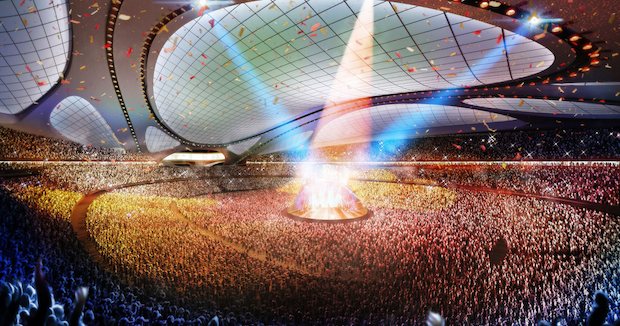 The 80,000-capacity stadium has been an albatross around the neck of the capital's Olympic preparations. Much criticized by Japanese architects since it was designed by an outsider and looks like a giant bicycle helmet, its size and budget has been heavily scaled back (it was $3 billion, now it's "just" $1.42 billion), and the national government and Tokyo are also haggling over who will foot the bill.
One of the main criticisms levelled at the stadium by Japanese architects was the roof, which heavily increases the cost of the project. However, the retractable roof was proposed to give the stadium a second life as a concert venue.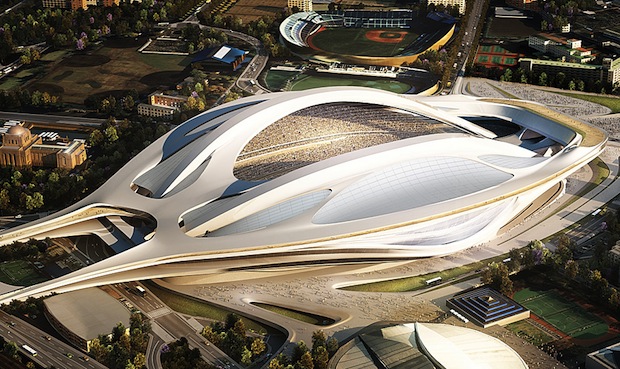 An opening ceremony in the stadium sans roof will affect the content of the ceremony, since the stadium is located in central Tokyo where there are strict rules on noise pollution.
The Tokyo Olympics was marketed as an "eco Games" because it could reuse many venues and facilities from the iconic 1964 Olympics.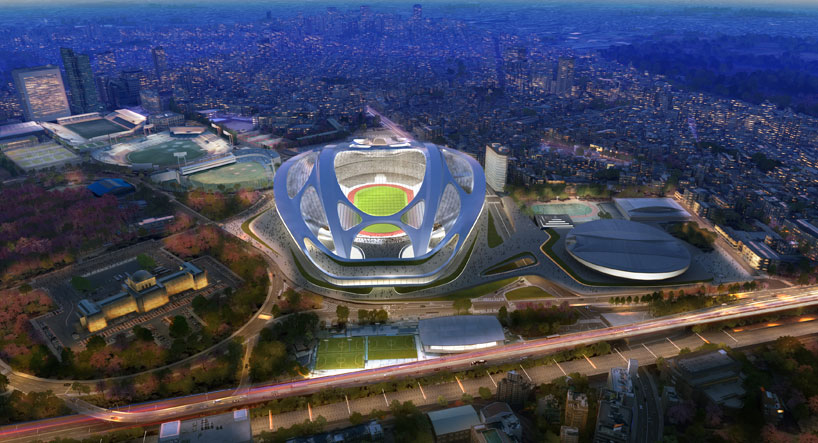 However, in reality, the 2020 bonanza has proved a major boon for real estate development around Tokyo Bay and the previous National Stadium has been completely demolished to make way for Hadid's new stadium.