Japanese women are known for being on the slender side but beauty of course comes in all shapes and sizes. As such, we have seen a shift towards a greater mainstream acceptance of larger ladies in the Japanese fashion world, which is typified by women with spider-thin arms and legs and chopping board-thin bodies.
A pioneer in this was la farfa, the first fashion magazine in Japan for women who can be described as pocchari — an informal Japanese word that can be translated as "chubby", though its nuance is not at all negative (quite the opposite, the word often has a cute connotation).
The launch of la farfa was followed by Japan's first pocchari fashion show, featuring only women of a certain size range.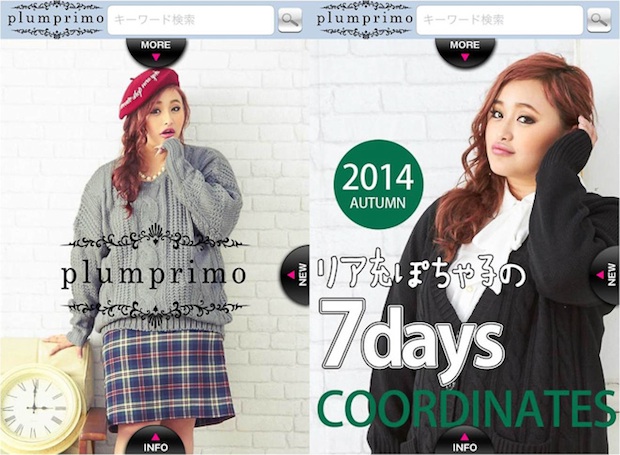 And now we have Yumetenbo + plumprimo, a new Android and iPhone app on the Yumetenbo ("Dream Platform") system that showcases the apparel brand plumprimo, which as its name suggests, is exclusively for plus-size women.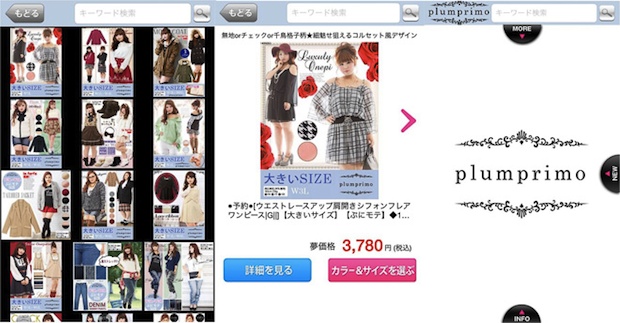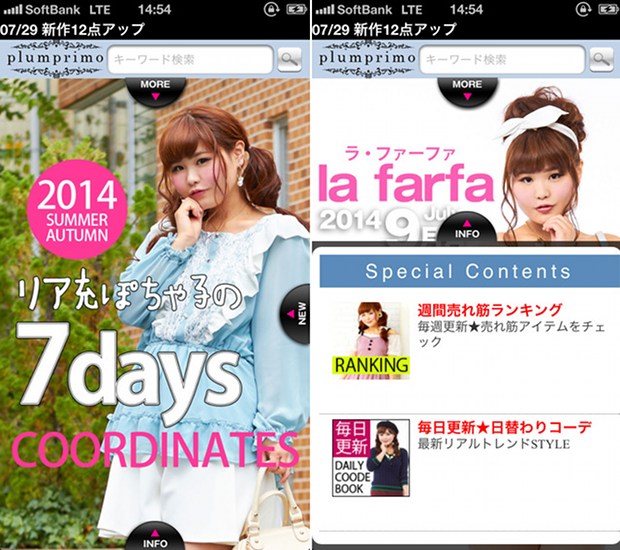 Yumetenbo runs a fashion e-commerce service for women. The new partnership with plumprimo will allow users to search for plus-size plumprimo items on Yumetenbo + and buy them through the Yumetenbo platform. While there are a lot of niches in Japanese fashion and, as we said, you might be forgiven for presuming Japan didn't have much demand for plus-size digital fashion tools like this, the makers are hoping for 10,000 downloads of the free app in a year.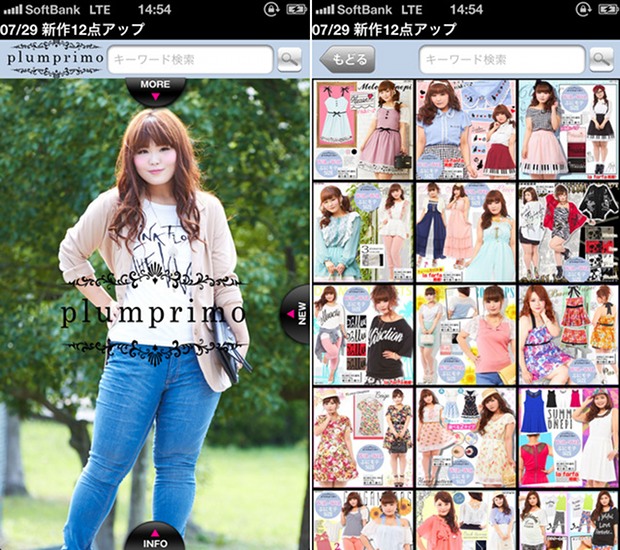 Here are some examples of plumprimo's range.