For the great majority of Japanese people, same-sex marriage is still a fantasy that, well, should only happen in a fantasy world. On March 1st, Tokyo Disneyland held its first same-sex wedding ceremony, which ironically seems to have caught more attention from outside the country than in.
Koyuki Higashi and Hiroko (whose last name has not been revealed) both dressed up as brides in white wedding gowns, swore eternal love in front of the most famous couple on earth, Mickey and Minnie Mouse. Higashi is a former Takarazuka (all-female acting group) star, and once again she did not fail to entertain the crowd.
So far people have expressed mixed feelings about the news. Some are skeptical and say that the wedding was just for show; others are more optimistic and hopeful.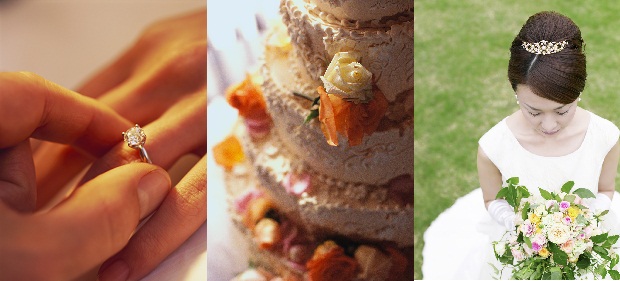 Aside from marriage, Japan still falls behind in promoting LGBT rights. Recently we see an increasing number of "gay" celebrities on TV, but in most cases, they are the target of jokes. The media continues to portray them as a species from outer space, resisting to give them a chance to speak and act as role models. The majority of people cannot even take the first step or come out, even to their closest family members or friends.
Disneyland is and perhaps forever will remain our ultimate haven, a dream land. On this particular occasion, we could say that Disney has proven itself right.