After taking over an underground concourse in Shinjuku Station to great success in March, Sanrio's Pompompurin character is back with another "huggable" advertising campaign to celebrate his 20th anniversary for any Tokyoite in need of an injection of kawaii.
This time the adorable golden retriever character with a fondness for custard puddings is wrapped around advertising columns in the concourse connecting the Keio Line's Shibuya Station and the Mark City complex. If you want to get your Pompompurin fix, head to the Keio ticket gates and you can't miss the crowds taking selfies!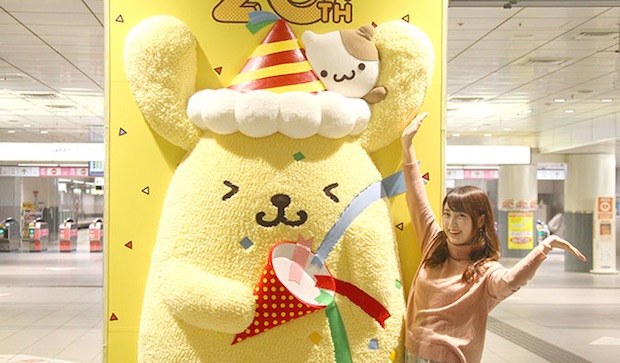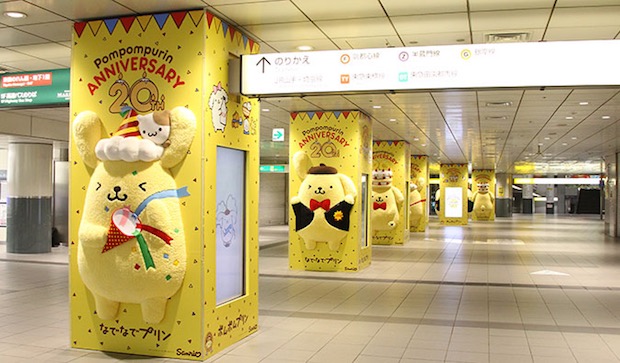 For the current installation Sanrio has opted for a slightly alternate design, not least because the location and conditions are different.
The ads remain fluffy and soft like before, but are not fully wrapped around the columns (they were round in Shinjuku). Instead, Pompompurin has been rather unceremoniously cut in half and "stuck" suspended onto either side of the pillars. This may reduce your ability to put your arms completely around the kawaii dog but we promise the ads are still very much huggable.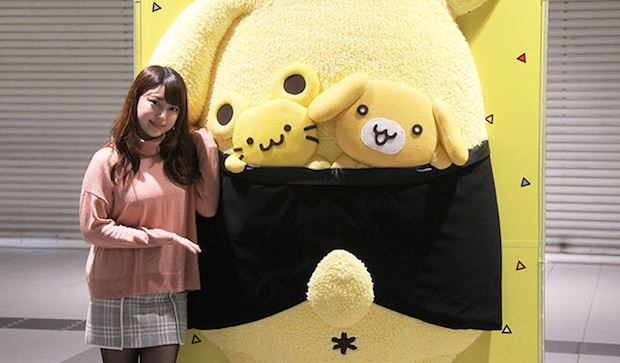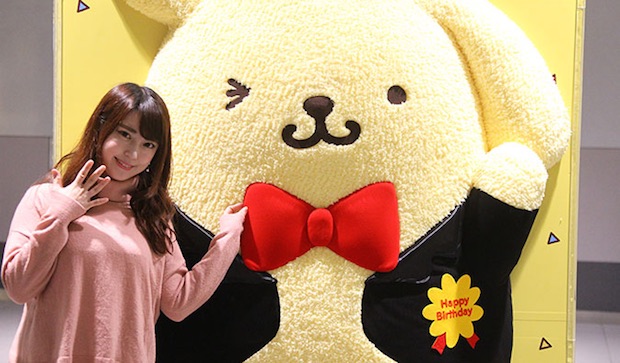 The new ads are also combined with video screens (the columns at station are actually a permanent digital signage spot) that play special footage. Watch this carefully for secret codes that you can then input on the campaign website to claim free mystery items.
The huggable Pompompurin ads are installed from April 4th to April 10th.