We've seen some great "physical ads" in Tokyo recently, from a removable block mural to an interactive sound billboard and a scratchable poster.
How about a "huggable" ad?
From March 7th to March 13th, Sanrio is organizing a series of 130 cm (4.2 ft) cuddly replicas of its character Pompompurin, wrapped around the pillars of Promenade Road in the Tokyo Metro Marunouchi Line section of Shinjuku Station.

It is part of a campaign to commemorate Pompompurin's 20th anniversary and passersby are invited to embrace the plush Pompompurin. For the uninitiated, Pompompurin is a golden retriever character fond of eating custard puddings.
The yellow dog appears in a total of 11 different poses, each of which you can cuddle and squeeze to your heart's content.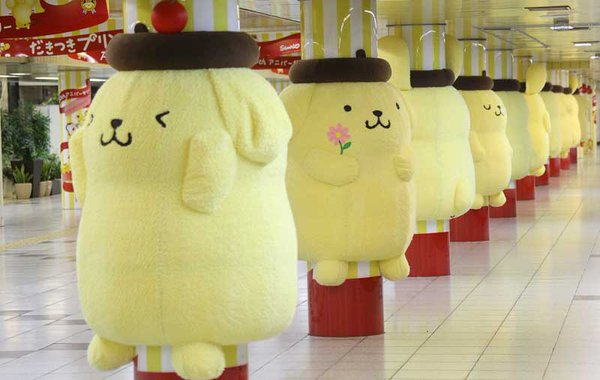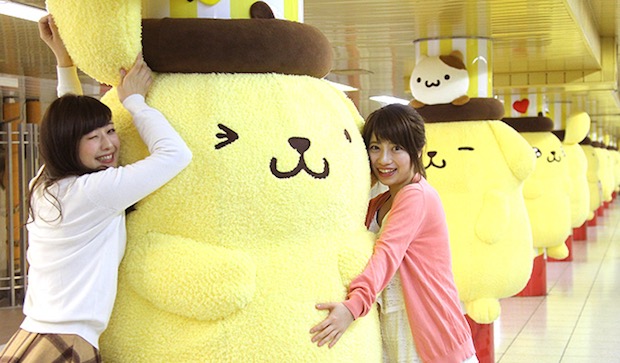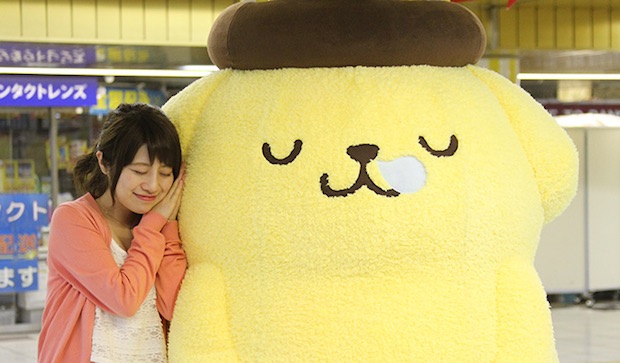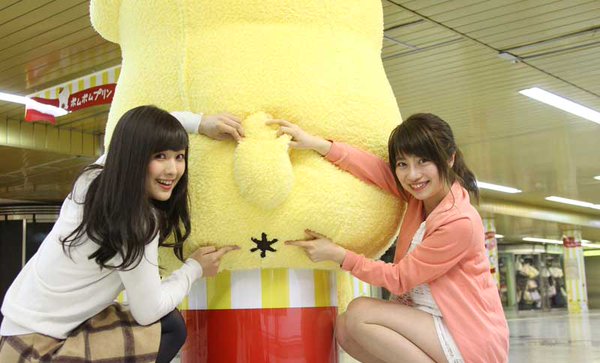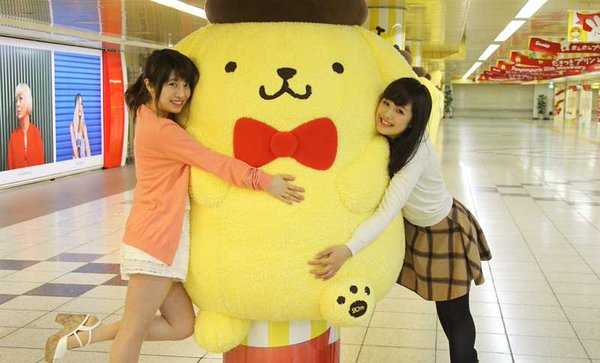 While we're not sure how hygienic this is, you can't argue with the appeal of this promo, especially when it is located in the normally soulless underground passages of Shinjuku Station. Obviously aimed at kids, girls and lovers of all things kawaii, we also reckon that weary salarymen on the way to and from the office might also appreciate the "free hugs" being dispensed by these soft pillars.