A new stage in the redevelopment of the beloved Setagaya district of Shimokitazawa includes a restaurant and event space opening under the railway tracks.
In a similar way to how the western areas of Tokyo along the Chuo Line are somewhat defined by their use of the raised railway tracks, the tentatively named long vá quán and Shimokitazawa Cage will take advantage of the partial completion of the new Keio Inokashira Line railway bridge to open for three years only this August.
As the name suggests, long vá quán is inspired by Asian food stalls and will serve ethnic cuisine. Shimokitazawa Cage will be surrounded by a wire fence and function as a park space and also area that can be hired for corporate events, flea markets, art exhibits, film screenings, performances, and more. All in all, this development reminds us a lot of the popular Commune 246, an outdoor dining space in Aoyama with a distinctly hipster vibe.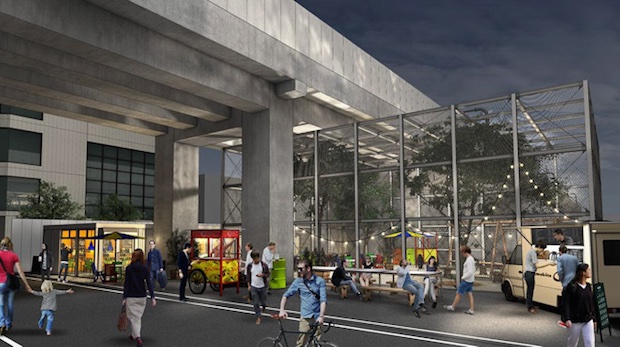 It forms part of an unspecified series of activities that will involve the railway viaducts. The style of this development seems to bear hallmarks familiar from others in Shibuya (the Nike-sponsored sports park) and Aoyama (the Commune 246 areas of food stalls).
Located just a stone's throw from Shibuya and Shinjuku yet distinctly different, Shimokita has been gradually changing over the past few years. It still retains its counterculture, off-kilter charm but the transformation of the station into an underground complex, the removal of the chaotic railway crossings, and the construction of a banal new commercial building behind the station are signals that the area may soon become just like any other suburban station in west Tokyo.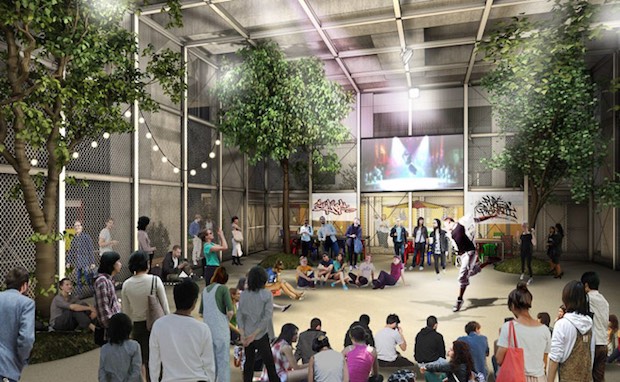 Although protested and opposed by residents and fans, Odakyu and Keio — the two train companies involved in the redevelopment of the district — have pushed on. The previous area near the tracks that was a popular cluster of bars and shops was torn down, and new visitors would never know it existed.
The nostalgia this kind of development evokes has already materialized in the form of books and even a documentary.
To be fair, Shimokitazawa has long been in danger of becoming a parody of itself. Hipster paradises like Bear Pond Espresso garner acclaim and disdain in equal measure, while the ubiquitous Muji opened a large branch on one side of the station many years ago. Other chain stores and restaurants have a foothold in the area, including the upmarket supermarket Peacock. As such, Shimokita's character has long had a "clean" side, perhaps best encapsulated by the arrival in 2014 of an outlet of the nauseously named Inspired by Starbucks (now, without any irony, called Starbucks Neighborhood).