Have you ever wanted to be something you physically can't? Perhaps a world-class athlete? Or a top mountain climber?
What about a member of another race? Moreover, an ultranationalist?!
Go! Go! Second Time Gaijin is a film (now being funded on Kickstarter) about just that bizarre scenario.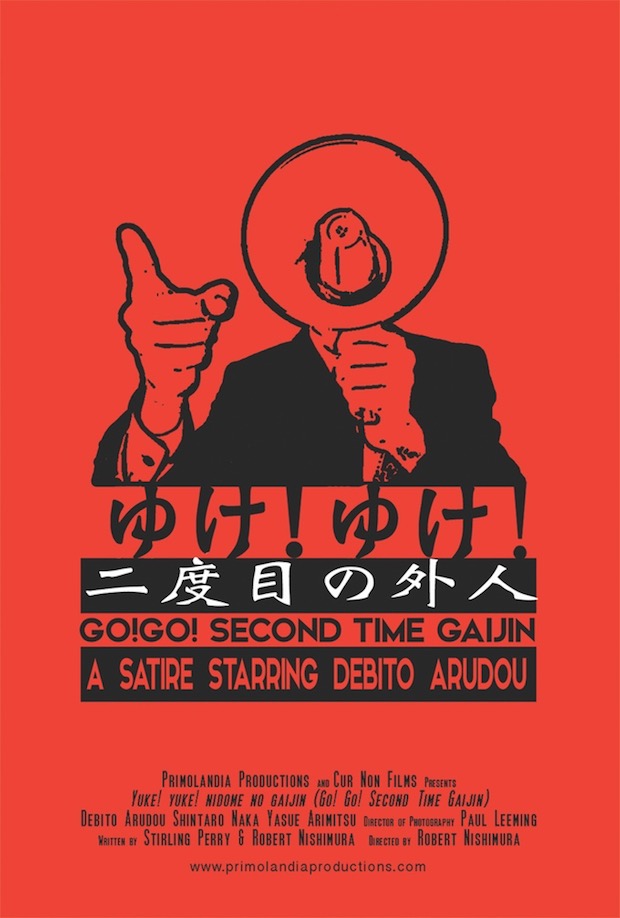 The makers bill it as "a mockumentary centered around a Caucasian expat who believes himself to be a member of the Japanese ultranationalist right".
"Go! Go! Second Time Gaijin" is a mockumentary that focuses on a Caucasian expat living in Japan who, after receiving a blow to the head, wakes up believing that he is a member of an ultranationalist right wing group (the "uyoku dantai"). An idealistic amateur "director" (in the scheme of the mockumentary) is making a documentary film about this odd character because he believes that it will propel his own filmmaking career towards prominence. As the director and his subject's views begin to diverge though, things begin to fall apart. "Go! Go! Second Time Gaijin" is a story about identity, delusion, myopic nationalism, ascendent conservative trends in Japan's current government, other big words, and how those beliefs do not accurately reflect the political and social reality of Japanese society. Only the best ingredients for a controversial comedy!
The titular gaijin (foreigner) is played by Debito Arudou, a well-known figure in the expat community for his campaigns against discrimination. To be honest, we can't think of a more provocative choice of person to be the wannabe ultranationalist!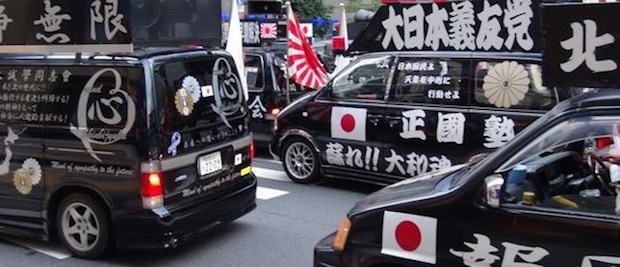 Here's the trailer. It's mostly archive footage but it should give a sense of the subject matter and expected tone of the film.
Arudou has his fair share of detractors among fellow gaijin, though, and his latest project has already attracted some online spleen from them.
It remains to be seen if the Kickstarter campaign achieves its funding goal and that the film even gets made, though we are certainly curious to see the response of the actual ultranationalist groups in Japan.