Something special happens when anime music meets classical music. As was true with the classical music concert renditions of the Ghibli, Final Fantasy, and Super Mario soundtracks, the music becomes warmer, deeper and often more emotional. The latest to get the classical music treatment is the beloved manga-turned-anime Sailor Moon, and this August's "Pretty Guardian" event is poised to be an extra special one: It marks the 25th anniversary of the anime series's television debut.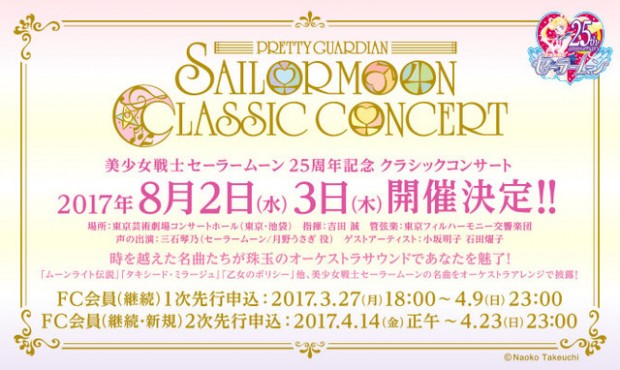 While Naoko Takeuchi's Sailor Moon has been adapted into live-action musicals, the Pretty Guardian Sailor Moon Classic Concert on August 2nd and 3rd is the first time the iconic soundtrack will be played by a live orchestra. The orchestra in question is also not just any orchestra; it's the Tokyo Philharmonic and at the helm will be conductor and celebrated clarinetist Makoto Yoshida.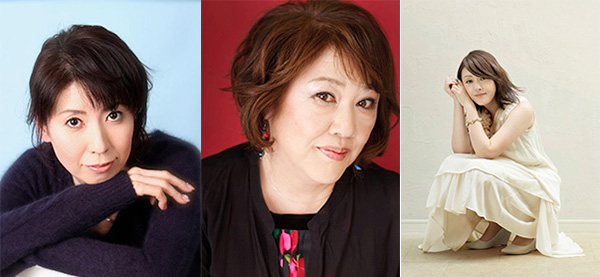 The concert will feature music from the five anime series, the movies, and live-action musicals. Guest artists are also slated to perform, including Sailor Moon songwriter Akiko Kosako and vocalist Yoko Ishida, who is known for singing Sailor Moon R's ending theme, "A Maiden's Policy." As an added treat, the voice of Sailor Moon herself, Kotono Mitsuishi, is set to make a vocal appearance as well.
The two-day event will be held August 2nd and 3rd at the Tokyo Art Theater Concert Hall in Ikebukuro. Tickets go on sale Saturday, June 3rd and start at ¥7900. We can't wait to hear a classical version of Moonlight Densetsu.
Sailor Moon has previously inspired its own cafe and art exhibition in Roppongi as well as more than its fair share of interesting beauty and cosmetic items. More unusually, the franchise was also recently used to front a safe sex campaign to combat the rise of syphilis among young women in Japan.