It may well star huge creatures that won't fit inside any known theater, but Attack on Titan is nonetheless coming to the stage.
Hajime Isayama's Attack on Titan will be adapted as Live Impact "Attack on Titan" and performed in summer 2017.
Details about the casting, venue and dates are not yet announced.
The confirmation of the live stage adaptation comes as the 21st volume of the manga goes on sale in Japan, while news has also broken that the second season of the television anime starts in April 2017.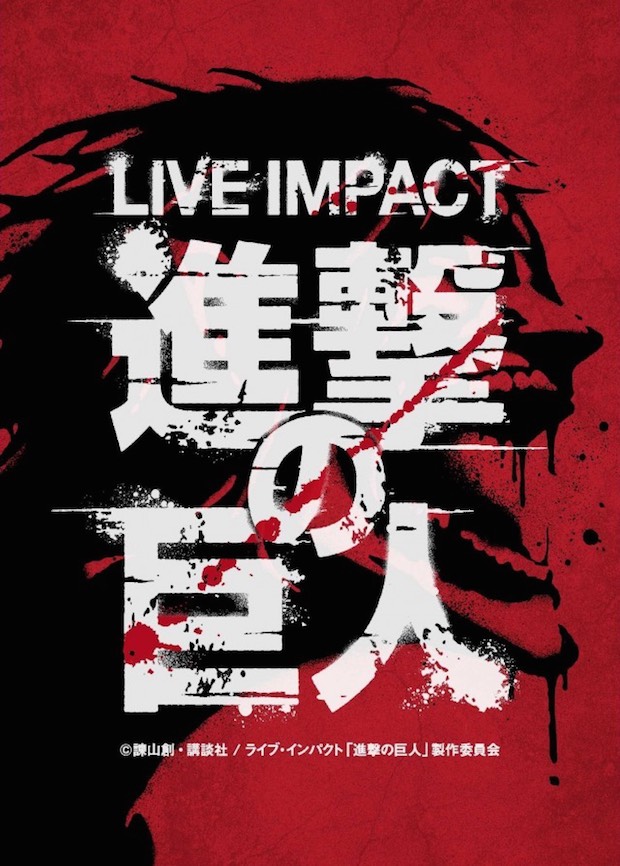 Some might wonder if there was enough demand for a live stage version of a source material that has already been a massively successful manga and anime series as well as two live-action films.
However, there is currently a real boom in theater and musical versions of popular comic book franchises. Anime and manga titles previously adapted for the stage include One Piece (as kabuki), Naruto, Death Note (as a musical written by American composer Frank Wildhorn) and Bleach. The pioneer in this trend was probably Sailor Moon, which was first adapted into a musical back in 1993.
In March 2015, AiiA 2.5 Theater Tokyo opened in Shibuya as the world's fist dedicated "2.5-dimensional musical" venue. The theater offers subtitle glasses so international audiences can directly watch and follow the show without the need to use an earpiece or regular surtitles, which are normally placed above or to the side of the stage.