Do you ever get the desire to shoot one of the ubiquitous AKB48 girls?
Yes, we know we are not alone in our antipathy towards the hyper-manufactured bubblegum Akiba idol "music" group.
Well, come the spring, you will be blasting those ladies to oblivious, thanks to the Sailor Zombie AKB48 Edition arcade game from Bandai.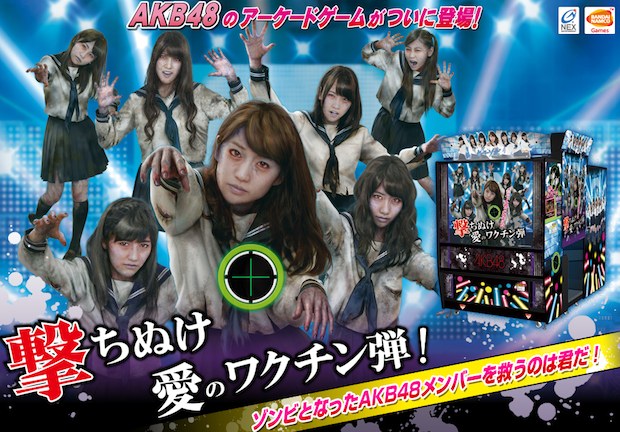 The AKB girls here might well be in the familiar schoolgirl sailor uniforms but they are in fact zombies. Your mission is simple. Shoot them.
The seven AKB48 members who have been turned into zombies courtesy of high-quality 3D modeling are: Yuko Ohshima, Mayu Watanabe, Rina Kawaei, Yuki Kashiwagi, Anna Iriyama, Mako Kojima, and Miki Nishino. Which should we shoot first?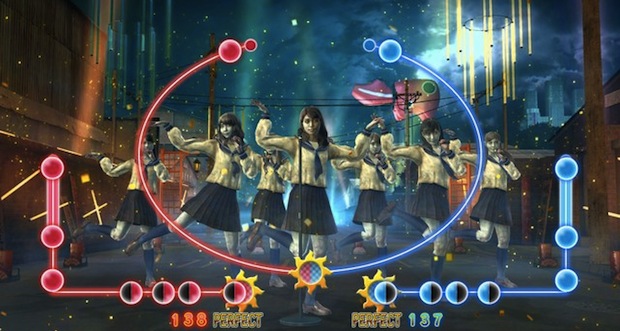 You can get some target practice with the girls on February 14th and 15th at the Japan Amusement Expo 2014 at Chiba's Makuhari Messe. Otherwise, wait until April before taking aim at Yasushi Akimoto's minions.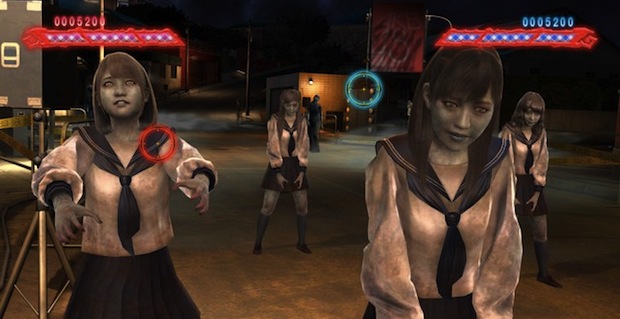 We do wonder what the thinking is behind this arcade game, though. Sure, the AKB48 girls' images have been utilized for more merchandising and brand tie-ups than we can literally list — from whole airplanes to drinks, anti-suicide campaigns and even representing the nation at the ASEAN gala — but surely the last thing a fan wants to do is "kill" one of the girls… even if she is a zombie.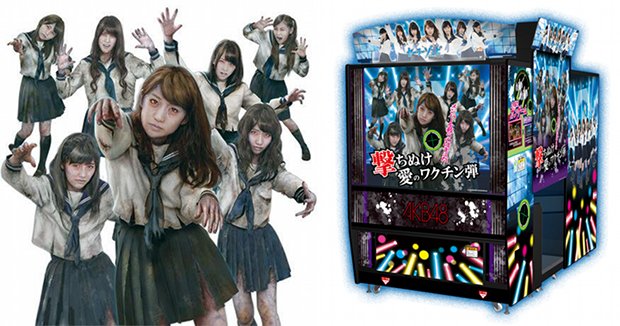 Still, such issues of logic would never bother AKB48's management when there's more money to be made.