Japan's first tourist information center with an art center facility attached is to open in Shibuya in December. The ground floor of Shibuya FUKURAS, one of the buildings forming part of the massive station area redevelopment project, will feature shibuya-san, whose name is derived from adding the Japanese title -san to the location. In other words, the new center is effectively called Mr. Shibuya.
Run by Tokyu Land Corporation, the interior design will be handled by the internationally acclaimed architect Jun Aoki. The overall producer is the head of Time Out Tokyo, Hiroyuki Fushitani.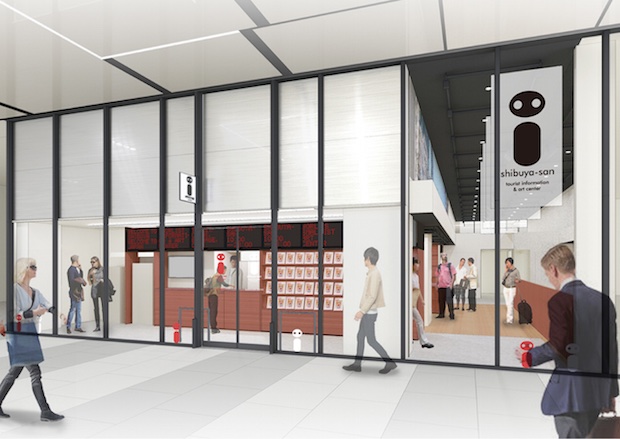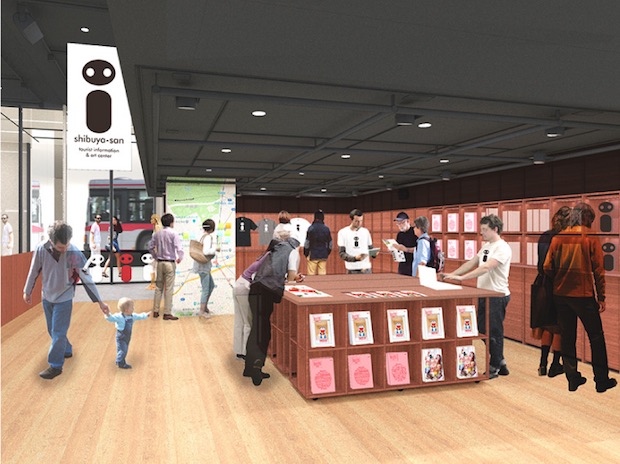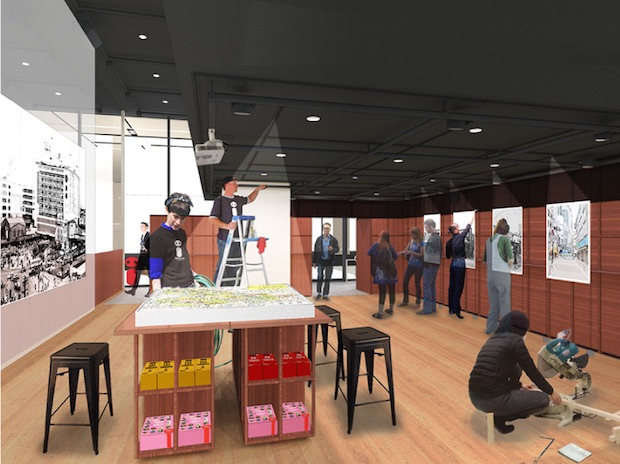 Where the airport bus arrives in Shibuya.

Where art is used as a vehicle for encouraging interaction between the people of Shibuya and visitors from around the world.

Culture emerges as the result of interaction between differing elements, and Japan and Shibuya are where new culture is born.

shibuya‑san — where Shibuya locals and people from around the world come together.
Shibuya is a particularly popular destination for young tourists and foreign students, and recent years have witnessed an increase in the numbers of non-Japanese employees in the district's shops and restaurants.
The new information center ("where the local meets the global") will be open until 11pm, far later than you might expect, though this is in keeping with Shibuya's reputation as a neighborhood where you can shop and eat out well into the night. Drinks will be served inside, including alcohol during non-daytime opening hours.
The exhibits and other events in the art center are yet to be announced. As the large number of art triennales, biennales, and other festivals around the country attest as well as Tokyo events like Roppongi Art Night, Japan has seen many attempts to integrate art and tourism, and shibuya-san is the latest result.
Time Out Tokyo also plans to produce an English-langue guide map to the area.