The native Japanese religion of Shinto might well be an ancient faith, but it's rarely concerned about violating a "sacred" image. People eat and drink at shrines. And now two miko shrine maidens have teamed up with Toyo Tires for a brilliantly original seasonal commercial.
In the lunar calendar, Japan has just passed the festival of Setsubun, which celebrates the start of spring with visits from "ogres" that children are meant to drive away by throwing beans at them. Along with graduation ceremonies and the university entrance exams, it's one of the hallmarks of the late winter and early spring in Japan.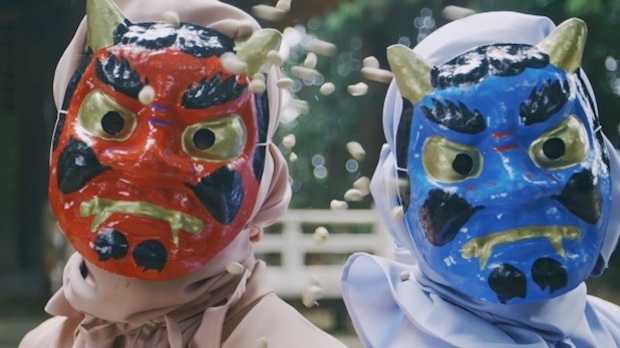 In the Toyo Tires commercial, a couple of shrine maidens go off-road on an action-packed jaunt to quite literally drive off the ogres of Setsubun.
After the ogres steal the beans from a shrine, an incredible and at times breathtaking acrobatic chase begins that sees the ogres pursued by the maidens and host of other locals. When the ogres escape in a car, the maidens soon get their own vehicle (a Ford F150 Raptor pickup) and give chase through the forest and showers of beans.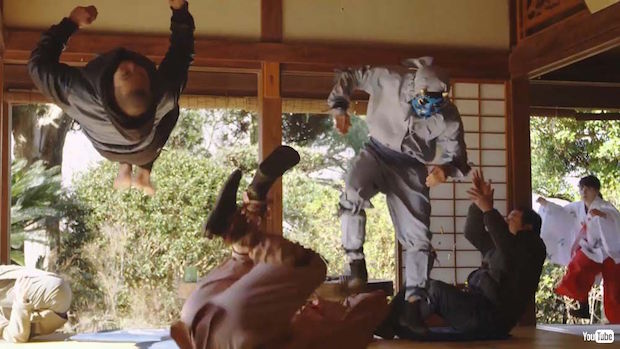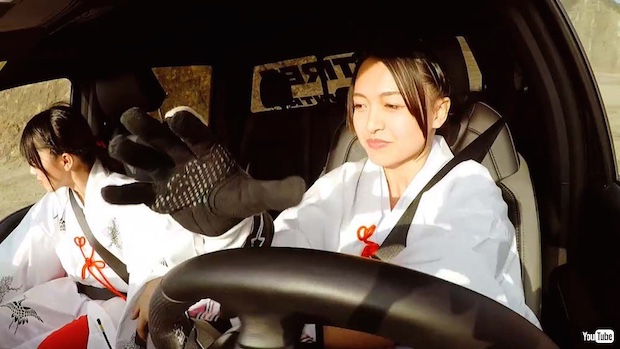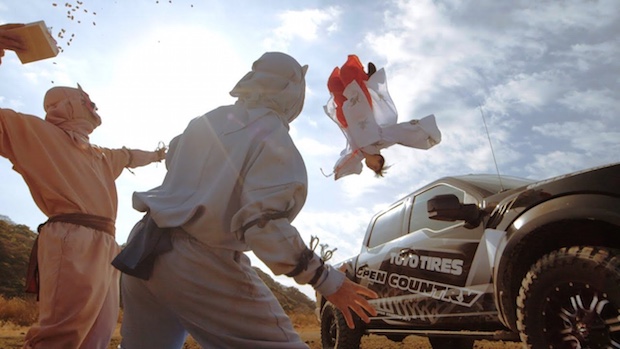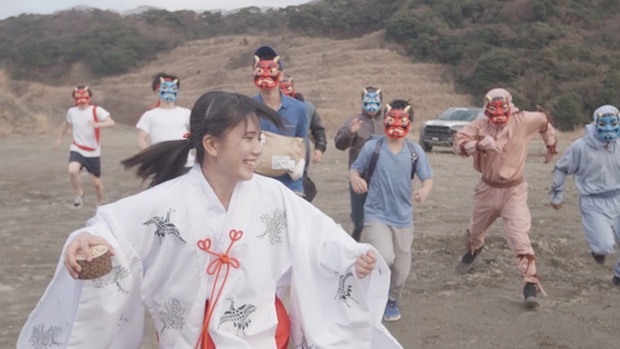 The start of spring has never been this exciting!
Perhaps not surprisingly, the female protagonists are not genuine shrine maidens. In spite of the miko costumes, they are actually parkour athlete Hikari Izumi and racing driver Rina Ito, and, while no CGI was used, various stunt doubles were employed to achieve the results on screen.
And if you want to know how they made the amazing commercial, here's a behind-the-scenes look.