Using the brand's flagship PROXES T1 Sport tires and two Audi R8 vehicles, Toyo Tires has created a unique 90-second drift racing dual at Fuji Speedway in Shizuoka.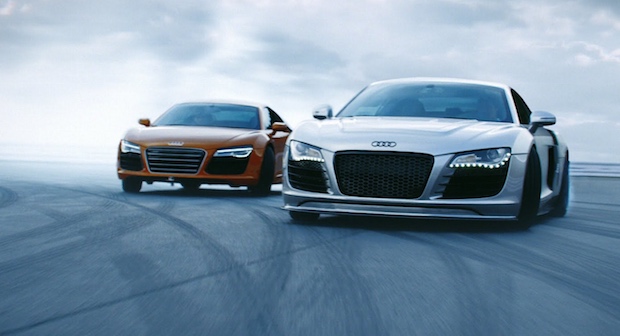 At the risk of spoiling the ending, let's just say that the drivers are spelling something out on the tarmac.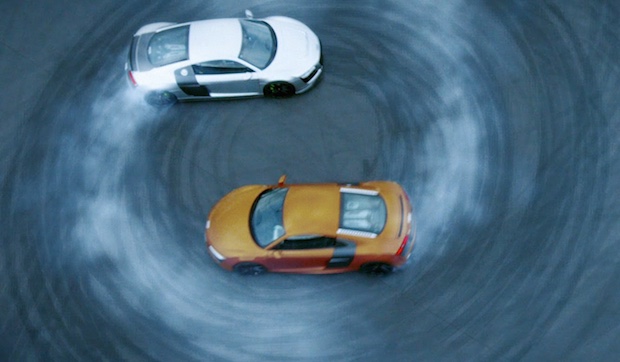 Here's the video.
The two drift drivers behind the wheels are Masato Kawabata and Akinori Utsumi.
Selling tires is a tough game — no matter how essential they are, they just don't get the profile of actual cars. This means that Toyo has to turn to unusual but inventive ways to promote their products.
This video from late 2014 is pure drift porno: Masato Kawabata driving a 1,000-hp GT-R in a hill climb race at the Hakone Turnpike.
It's not the first time either that Toyo has made videos in the hopes of scoring a viral hit.
Their AC Milan vs. Super Car YouTube video clocked up millions of views, both for the soccer players and the shots of cars hurtling through the streets of Milan.