You wouldn't think so considering they spend half of their life barefoot, but the Japanese are very serious when it comes to shoes. Long gone are the days of the zori and geta split-toe sandals of the samurai and geisha (not that you won't still find them in countless variations in any market around the country!): modern Japanese footwear designers have come up with some unique models and here we'll be presenting five of them, all available over at Japan Trend Shop.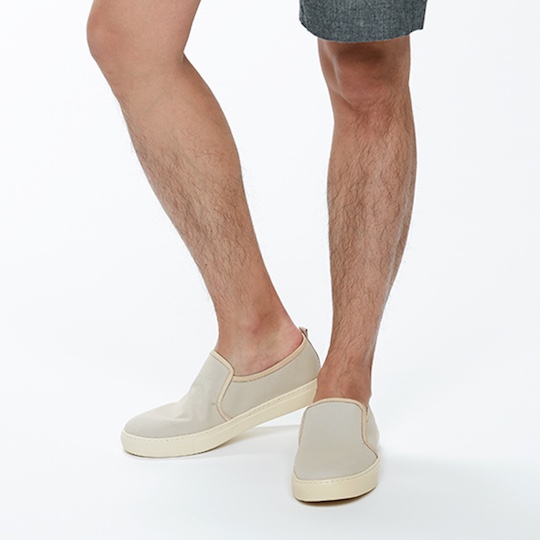 1) Tradition reborn: Origamix Washi Japanese Paper Slip-on Sneakers
Washi is the high-quality handmade paper associated with all kinds of classic Japanese arts and crafts –and even gift-wrapping!- and origami is of course the craft of folding paper to make everything and anything you can imagine. Including shoes although, to be fair despite their name, the Origamix Sneakers aren't the product of folding but of standard shoe-making; what makes them amazing is the organic nature of washi that gives them an amazing ability to absorb and release water vapors depending on the atmosphere's moisture, to dry quickly to deodorize better. Available in four colors (black, charcoal, navy, and beige) and seven sizes they are the ideal summer shoes!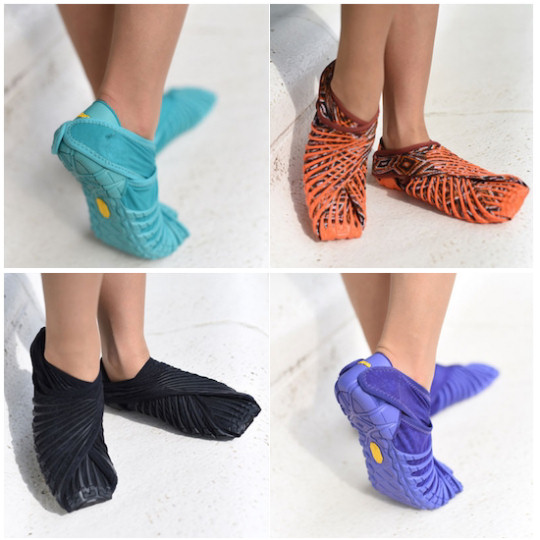 2) Tradition reborn, reborn: Furoshiki Shoes
Furoshiki, the square wrapping cloth that can wrap any object and even become a full-fledged handbag have traveled way beyond Japan's borders but this interpretation of the word (which actually means "bath cloth" as in "cloth to wrap your stuff in when going to the public bath") is truly revolutionary! Designer Masaya Hashimoto has made these shoes for Italian brand Vibram using an elastic fabric that wraps around your feet giving you an amazing sense of ease and freedom — and offers them in five very fashion-conscious colors (violet, black, aqua, pearls, and jeans).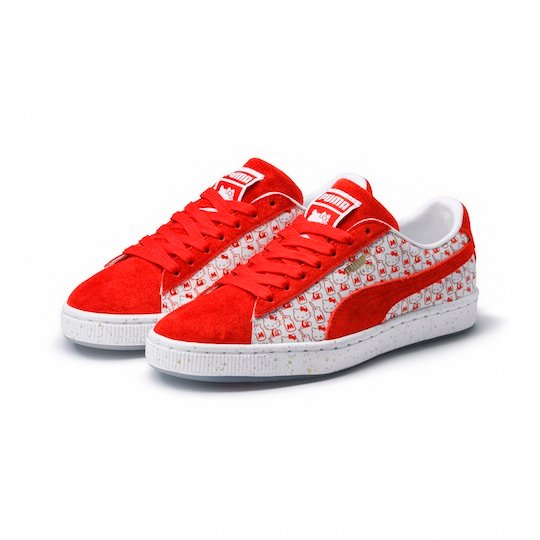 3) Pop culture icons: Puma Hello Kitty Suede Classic Sneakers
It's no stereotype: the Japanese really do love mascots and among them literally adore Hello Kitty/Kitty-chan. Enough to have her image put on every possible item, including these limited-edition classic suede sneakers by Puma. Bright red with dozens of small Kitty-chans on whit background these are real, bona fide sneakers that you can use to actually jog although their value as a pop culture statement is admittedly much higher. Available in four sizes and licensed by Kitty's "mom," Sanrio.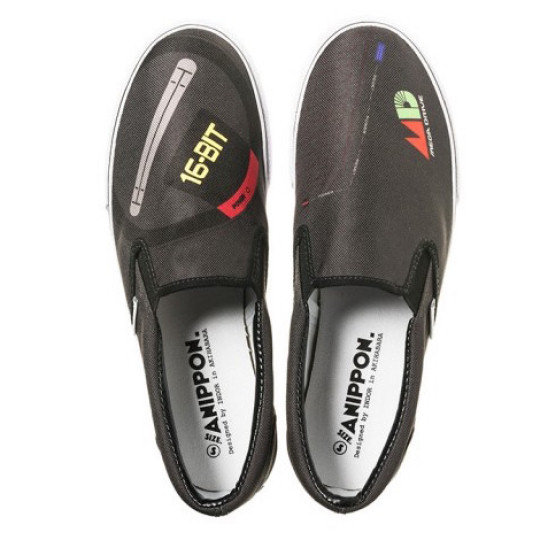 4) Gamer culture icons: Sega Mega Drive Sneakers
Another pair of easy-to-put-on-and-take-off (a must for every Japanese shoes – remember, people don't wear shoes indoors in Japan! – these Sega Mega Drive Sneakers are inspired by one of Sega's historic consoles, the Genesis or Mega Drive, as it was known outside Japan. If you share the opinion that the 1980s was the time of the "real" video games, you will love these black and whites complete with the Japanese Mega Drive logo and 16-bit legend on them. They are available in four sizes and even come in a box like that of the Sega Mega Drive!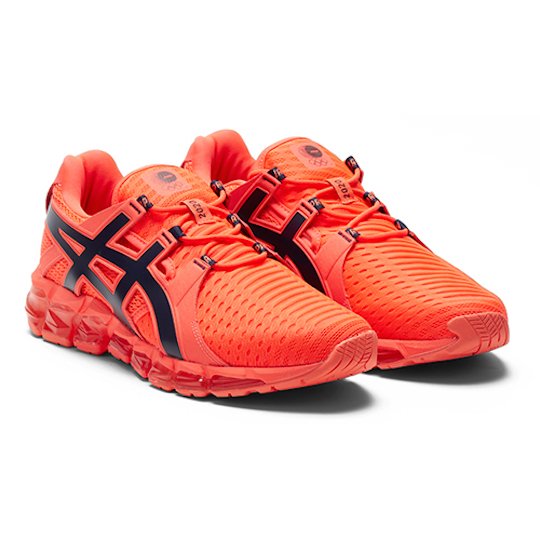 5) Sport: Tokyo 2020 Olympics and Paralympics Asics Japan Gel-Quantum 360 TYO Shoes
The Covid-19 pandemic has already given them a legendary status (they are, or rather will be, the only Olympics/Paralympics to be postponed for any other reason than war), but Japan is preparing for the Tokyo 2020 Olympics which if all goes well will take place on 2021. The official merchandise is already out though and among the countless items, the Japan Gel-Quantum 360 TYO Shoes stand out, both for their "Sunshine Red" color (the official color for Japanese national team's training shoes) and for their performance, owed to the gel cushion in their soles. Improved arch support, more comfortable, made from environmentally friendly, plant-based materials, available in eleven men's and five women's sizes, and made by top sportswear maker Asics, these are great training shoes and an Olympics' and Paralympics' souvenir that will stand the test of time. (There is also a Paralympics' version.)
So there you go: from centuries-old handmade paper to 21st-century synthetic fibers, five shoes designs that could only have been made by Japanese designers but which can be worn everywhere. And if you'd prefer the classic zori or geta sandals, there are plenty of cool and unique designs.