Celebrate the recent release of Rogue One on DVD and get ready for Star Wars Episode VIII: The Last Jedi at the end of the year with this awesome Star Wars Inflatable First Order Stormtrooper.
The nearly life-sized blow-up toy is exclusive to Japan and is surely a must-have for any self-respecting fan of the George Lucas franchise. Once inflated, this First Order foot soldier will serve as your personal bodyguard at home, the office or anywhere you care to take him. Your friends and coworkers will certainly be surprised to see this character standing next to you!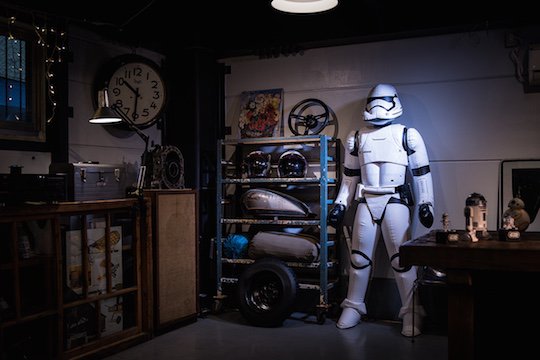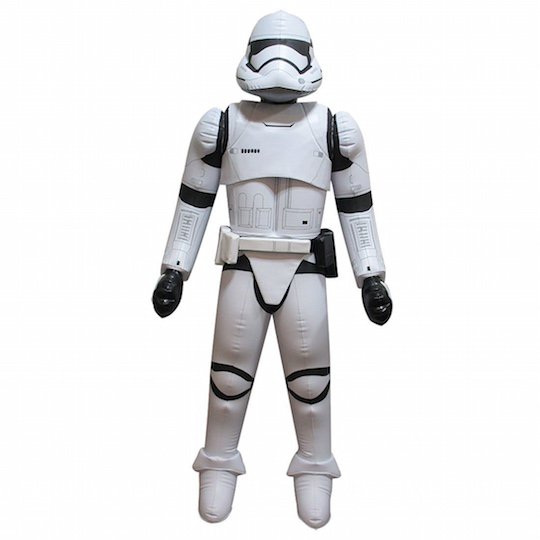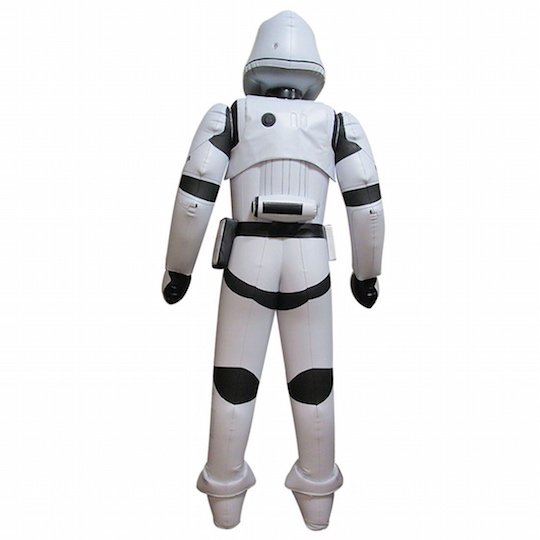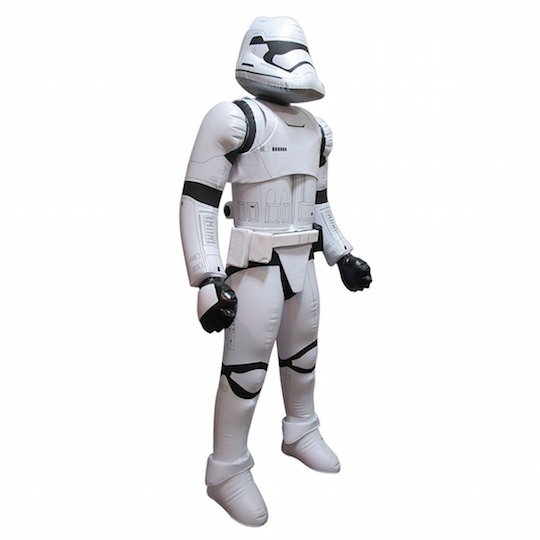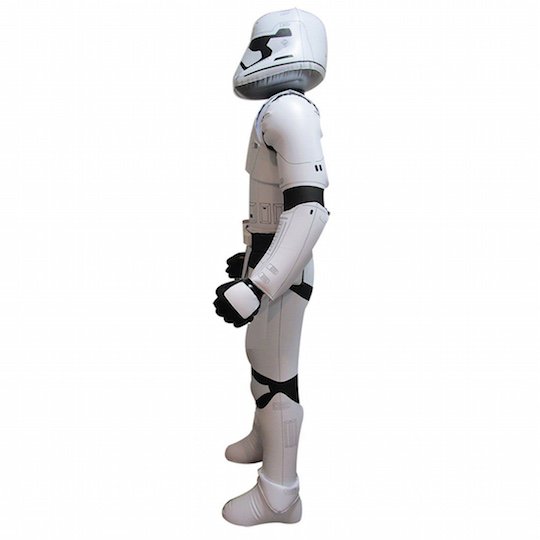 The design is based on the new stormtroopers first seen in Star Wars: The Force Awakens, forming the ranks of the army of the rump state looking to establish its supremacy once again.
Keep this First Order stormtrooper in your bedroom, office or by your front door so the world knows who is protecting you from the rebels!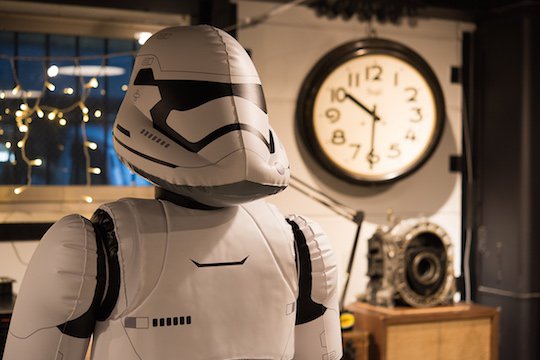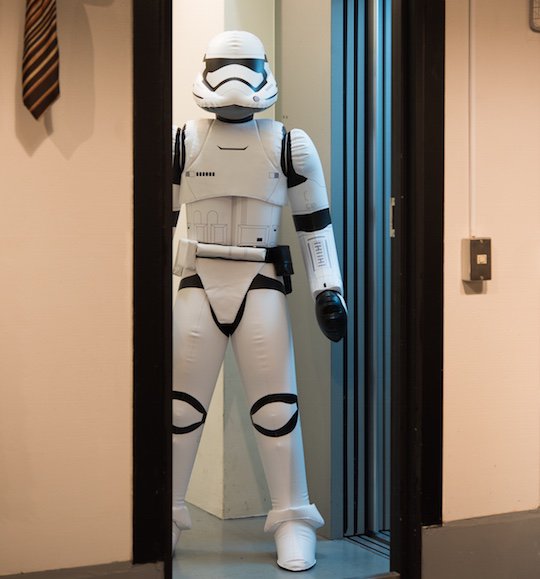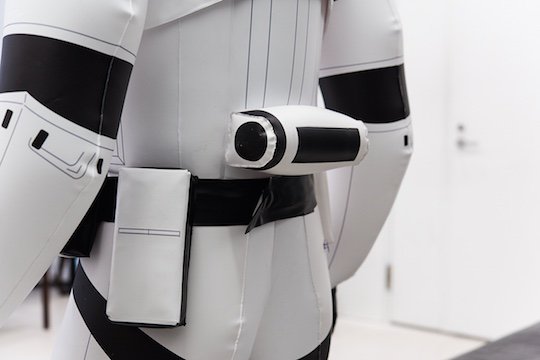 The Star Wars Inflatable First Order Stormtrooper is available from Japan Trend Shop.
Star Wars is huge in Japan. Previous tie-in promotions include ANA passenger planes themed around franchise characters as well as Star Wars Wind God and Thunder God folding screens at a Kyoto temple.
In addition, Japan-exclusive products include the Star Wars Space Opera Dancing Music Figures, a soy sauce dish set, a special English-Japanese dictionary, and the unique Darth Vader Toothsaber toothpick dispenser.
Expect even more as we get closer to the release of The Last Jedi in December.