In April, the Internet got excited when ANA announced a R2-D2-themed airplane. Well, the fleet is expanding.
ANA has announced two new plane designs. One features the new character BB-8, who will appear in the new Star Wars movie, Star Wars: The Force Awakens. The second plane has a combined BB-8 and R2-D2 design.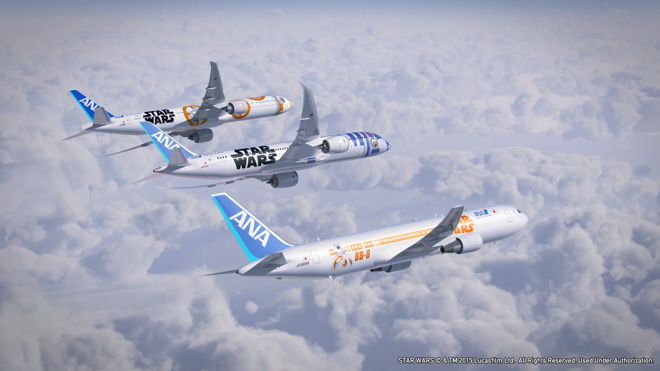 The BB-8 ANA Jet is a Boeing 777-300 and is expected to begin flying on the North American interntional routes from March next year. The BB-8 and R2-D2 combo is a Boeing 767-300 and you can see it in the skies above Japan flying domestic routes from November, around the same time as the original R2-D2 ANA Jet that was announced in April. The latter will have an advance preview flight on October 17th, departing from Haneda.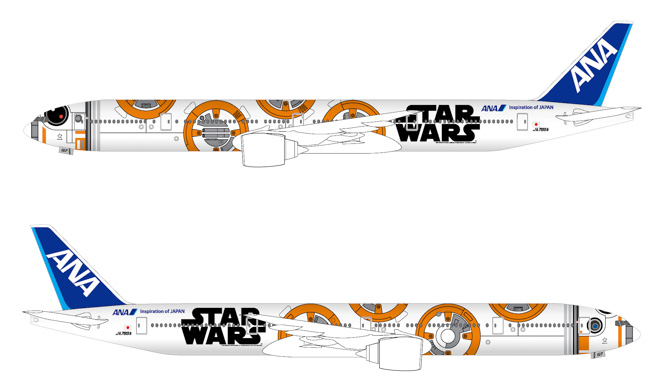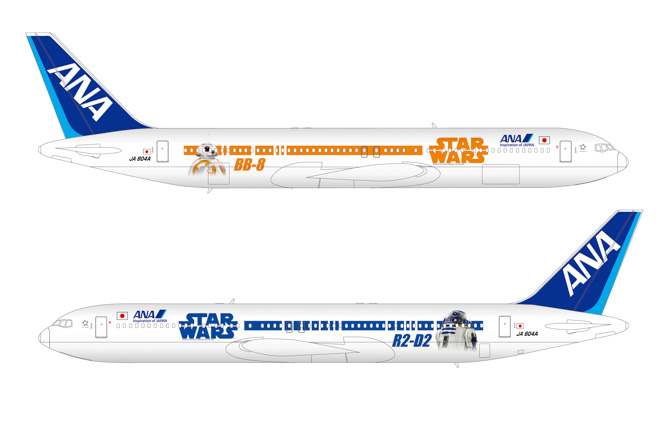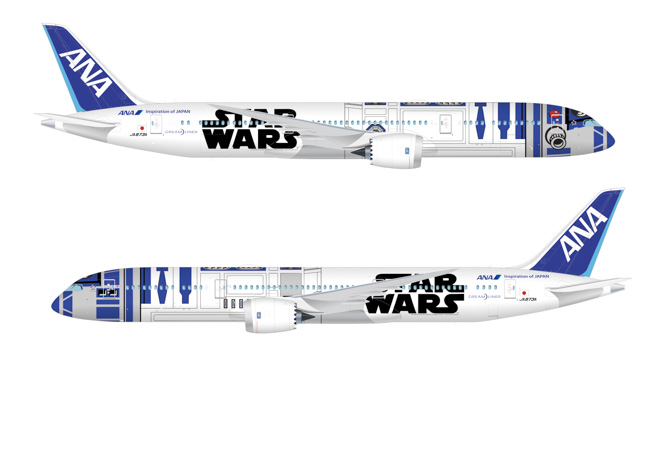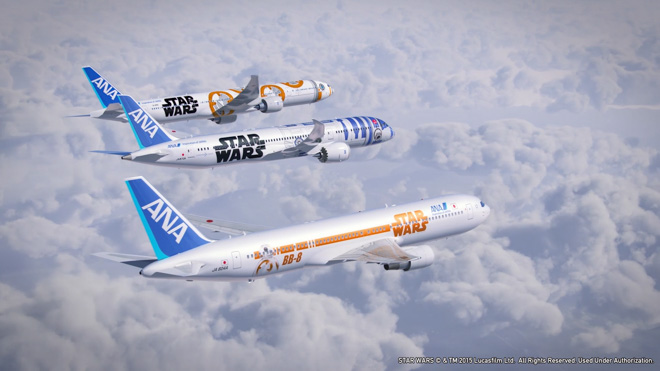 ANA has also purchased the rights to screen the Star Wars films from November 1st to January 31st, 2016, the first airline to do so on international routes.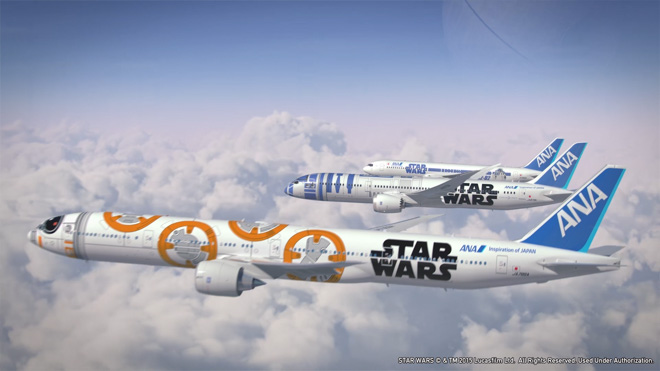 Can you spot the Death Star in the background of the picture above?
Japan is going Star Wars crazy right now, with a host of new Japan-exclusive merchandise and special events. One of the latest is the return of the R2-D2 USB Hub, which first hit shelves many years ago.