Bridgestone has announced the latest in its line of "airless tires" that do not require inflation, this time adapting the technology for bicycles.
The second generation of the Air Free Concept was first announced in 2013 as part of the manufacturer's efforts towards reducing C02 emissions and moving towards 100% use of sustainable materials. But so far Bridgestone had only developed the technology for use with cars.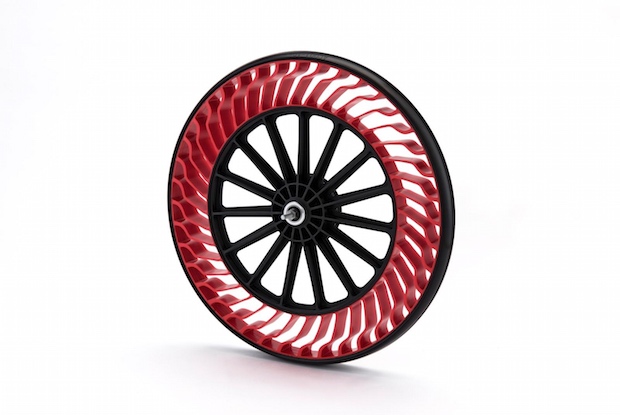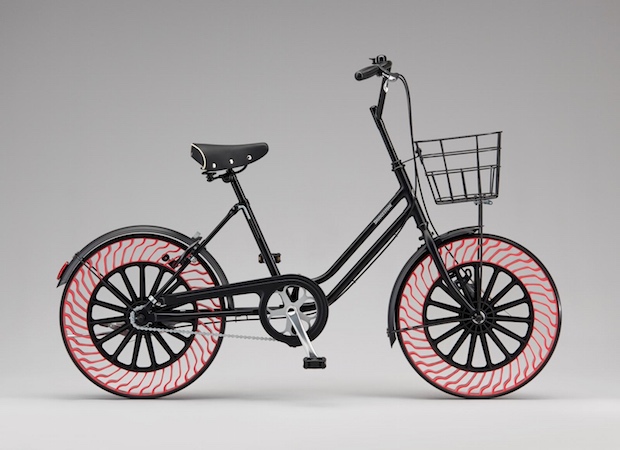 Now it has upgraded the concept for bicycles, which are a very common way to get around in Japanese cities. Following feasibility studies, the tires are expected to be released on the market commercially in 2019 — just in time for the Tokyo Olympics in 2020.
Bridgestone's press release says:
The "Air Free Concept" is a technology that eliminates the need for tires to be inflated with air to support the weight, using a unique structure of spokes stretching along the inner sides of tires. In addition, the resins that are used in the spokes and rubbers help realize more efficient use of resources.

Bridgestone Corporation and Bridgestone Cycle adapted the Air Free Concept to develop bicycle tires without punctures. The high flexibility for design granted by resin has also enabled proposals of next-generation bicycles which have never been seen before.

The Bridgestone Group aims to propose new ways of cycling utilizing the Air Free Concept while also adapting this technology to be used in various other types of tires. The Bridgestone Group is committed to continuously working toward a sustainable with the universal and eco-friendly mobility for supporting people's lives.
Regular consumers can try the tires at events in Fukui Prefecture on April 30th and in Yokohama on June 4th.