Biting cold isn't exactly what most people would think when they hear the word "Japan," but a look at a world map will soon make clear that the country is perfectly positioned for some really freezing winters. Its northernmost island, Hokkaido, is just 174 nautical miles from Siberia. It has hosted the Winter Olympics not once but twice (in 1972 in Sapporo and in 1998 in Nagano – which is only 150 miles from Tokyo), and on its east side, it has an enormous ocean bringing in all kinds of nasty winds. So yes, the Japanese know their winter and have found ways to deal with it.
In this article, we have put together five of these ways from the vast catalog of Japan Trend Shop. These are all things you can order and have delivered anywhere in the world – just follow the links! As you will see, they are all variations of keeping your body warm; the reason for this, and people often have a hard time accepting it, is that in Japan, central heating isn't generally available: traditionally, people would keep warm the room they are in and their bodies using any medium available. This has started changing in recent years but for most Japanese, keeping your body warm is the natural thing to do. And here's how to!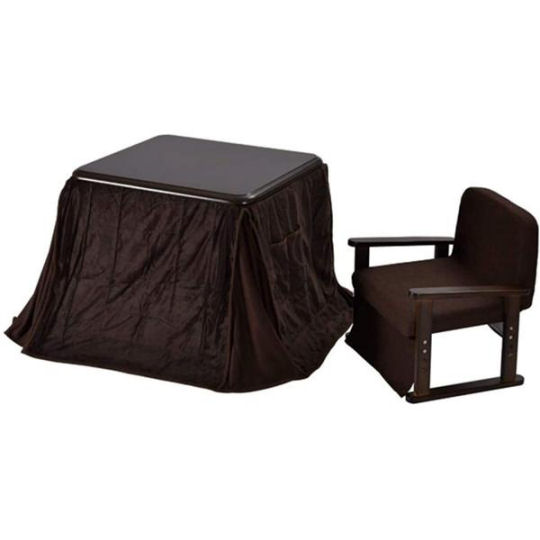 A kotatsu is a combination of a table, a heater and a comforter that has been part of traditional Japanese homes even before electricity. The heater is stuck under the table and the comforter is spread over it with a heavy material (often thick glass) to keep it in place; all you have to do is sit down (or in the case of the Kotatsu Heater for One, on the small chair that comes with it) and keep you feet warm under the comforter. Even if your space is small, this kotatsu by Yamazen, one of Japan's premium makers of home appliances, is just 58 x 58 x 58 cm (23 x 23 x 23″) so you won't have a problem fitting it in.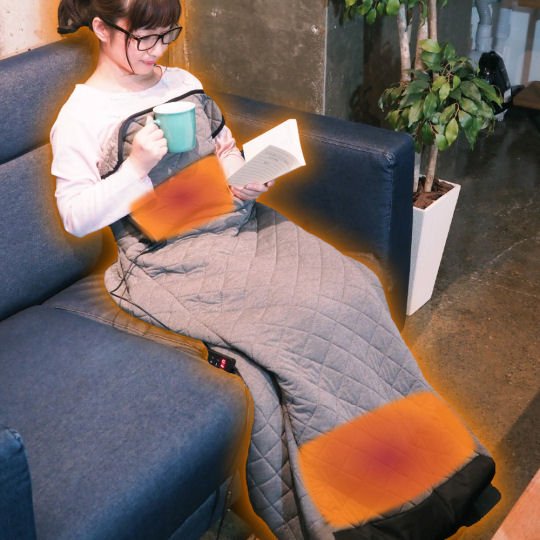 2. Thanko Wearable Kotatsu Heater
OK, you have a kotatsu but what happens if you don't want to be stuck in one place? Thanko, another well-known maker of (often unique) appliances came up with what it calls a Wearable Kotatsu Heater, essentially a sleeping bag that you can get in while lying on your bed, sitting on your couch or even studying at your desk. It works on three modes/temperatures (35, 45, 55°C/95, 113, 131°F) and has a timer for 5, 10, 30, 60, or 90 minutes, so even if you fall asleep there's no chance you'll overheat!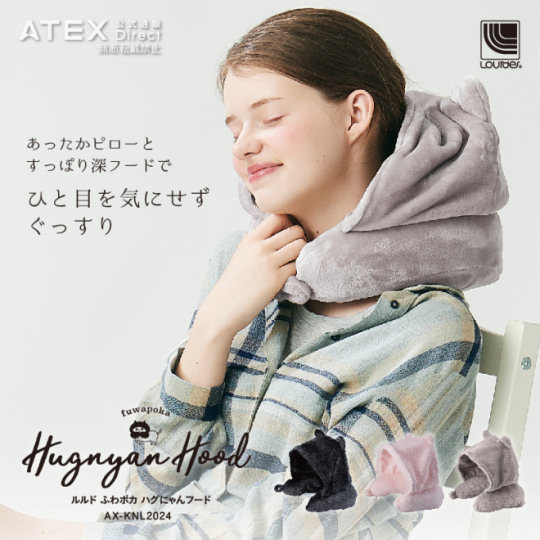 3. Hugnyan Heated Personal Hood
The Hugnyan Heated Personal Hood takes Thanko's wearable heater idea not one step further but several -literally because it allows you to move more freely since it covers your head and neck and because it takes power from a USB source. So choose your favorite color (it comes in gray, pink, and black), plug it into a USB source, and get a nice cozy temperature of 41°C (105°F) anywhere you are. Oh, and because this is Japan and a little cute never hurts, the hood also has cat's ears that give it (and you, wearing it) a nice cat look!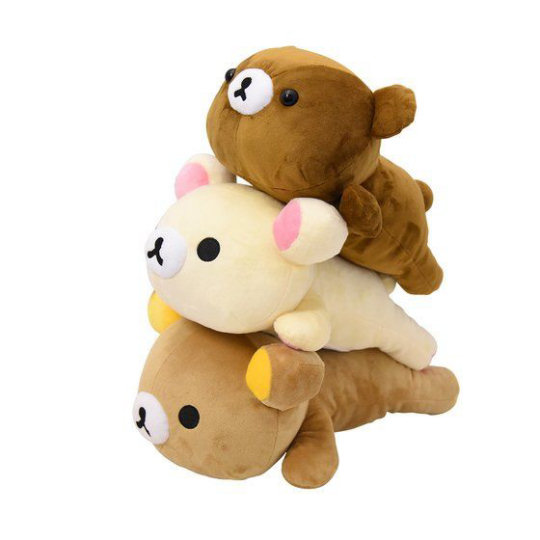 4. Rilakkuma USB Instant Body Heater
Why have little cute when you can have huge cute? The eternal Japanese question which in the case of Rilakkuma USB Instant Body Heater is answered in the most definitive way: not one, not two but three of the, admittedly adorable, characters from the Rilakkuma series (the three bears Rilakkuma Korilakkuma and Chairoikoguma) make up this portable heater that also uses USB for power and in about 330 seconds goes up to 42-46°C (107-114°F). Easy to the eye and to the touch, these three little bears will keep you warm inside and out!
5. Cooling and Heating All-in-One Backpack by Thanko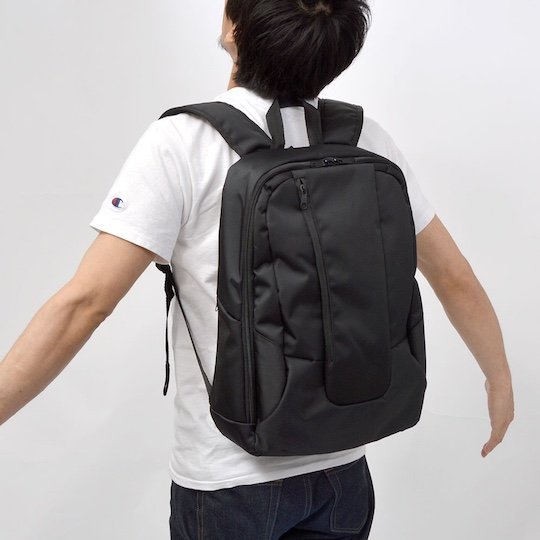 Thee last word is for all of you who just want to be practical: the Cooling and Heating All-in-One Backpack, also by Thanko, is a very convenient 192 x 151 x 97 mm (7.6 x 5.9 x 3.8″) backpack that will accommodate a small laptop or a tablet (or both) documents and folders, a plastic water bottle, pens and pencils, wallets, and all the other small everyday things you need, will take power from a USB battery, and will keep your back warm – but also cool because it doesn't only contain a heater but also a fan. See what I meant before when I mentioned that Thanko sometimes comes up with unique solutions?
At home or on the move, cuddly or business-ly, these five gadgets will take care of your winter needs -in Tokyo or anywhere else in the world. Especially in these Covid-19 days when staying at home has become the norm, keeping warm is very important so check all these ideas, find which fits your lifestyle best and try it!