Marking the first release from touch.plus, TABO is the world's first iPad Pro touchscreen robot.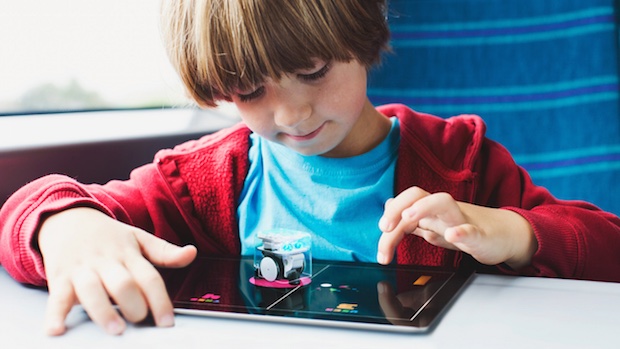 "Your little friend living on a tablet", TABO (tablet robot) works with the screen of the iPad device to move around freely and interact with users. Controlled by Bluetooth LE, TABO can tell the tablet its location through three touch points, allowing you to play games in real-time.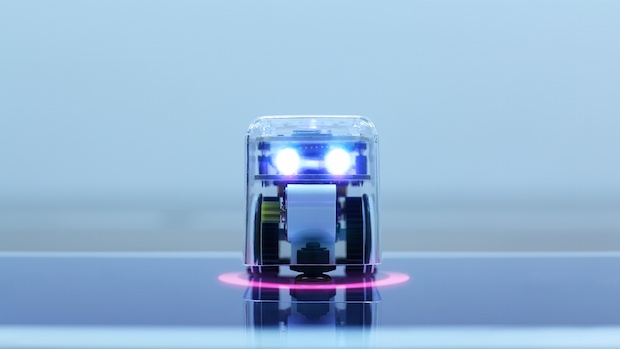 So far the makers have devised three types of content.
TABO Pong is a game of table tennis played between a user and the mini robot. TABO Maze is an educational game that teaches you how to program. TABO Now tells you world news in time to music.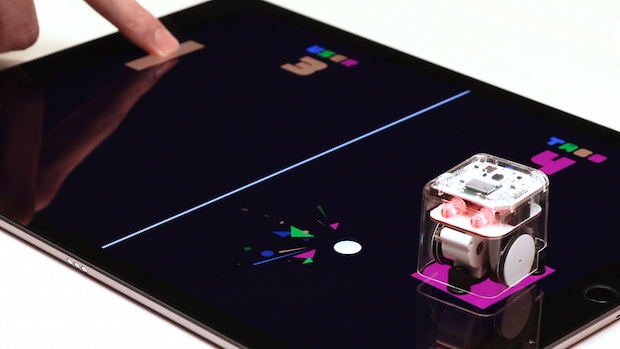 We've seen Japanese iPhone and iPad screen cleaning robots before, but never one as interactive and cool as this.
TABO requires a dedicated app for either iPhone or iPad Pro (iOS 9.1 and on). The robot itself measures 32 by 37 by 38mm (1.3 x 1.5 x 1.5″), and weighs in at a mere 35g (1.2 oz). It can be used for around 30 minutes on a full charge.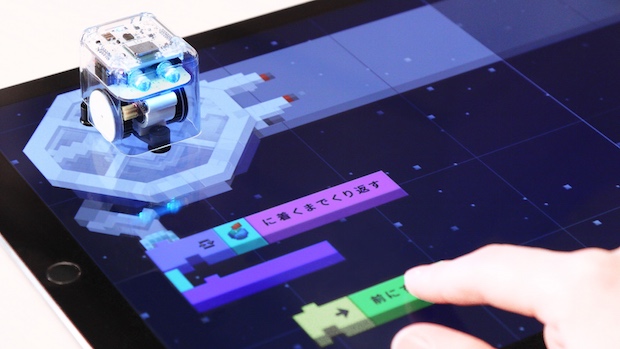 TABO will be exhibited at Sensors Ignition in Tokyo on February 26th.
There is no announcement yet on a release date but keep an eye on Japan Trend Shop.