AI-Samurai is a robot that looks like a samurai crossed with Darth Vader.
Okay, a samurai Darth Vader already exists. It looks like this.
But Nextremer has now developed a robot that wears samurai armor and talks to you. It can recognize people from images and hold a conversation in English, as well as interact and respond using its hands and neck. (It doesn't have legs.)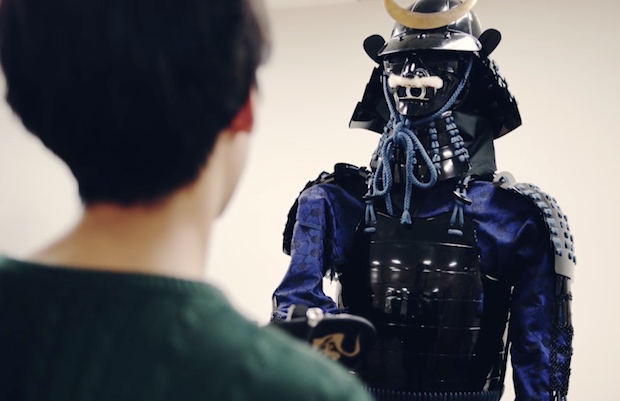 In the words of the makers, AI-Samurai is "a warrior without a sword". Rather, "his quest for an A.I. solution now begins to [sic] the forests of live conversations".
If you ask it simple questions about the Sengoku "warring states" period, it can give accurate answers about history using its "Busho Diagnosis" system (busho means "warrior" or "military commander").
Nextremer says:
AI-Samurai was originally designed for the events and conferences to be held in different countries around the world, to provide visitors the information of the venue, navigation of games, and other recommendations. AI-Samurai is equipped with the AI system called "A.I. Galleria" that enables it to recognize a person from the portrait image and interact appropriately in real time.
As you can tell from the video below, though, there is one major problem — the voice. AI-Samurai sounds less like a Japanese warrior than Stephen Hawkings.
We have seen a lot of "cute" robots in recent months, from Pepper to Robi and Toyota's Kirobo, so you have to hand it to Nextremer for coming up with a bot that wears a suit of armor.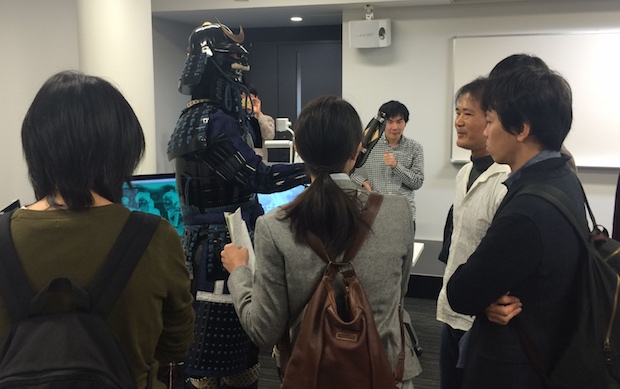 AI-Samurai will be showcased at SXSW Interactive 2016 in March 2016, where it "will start his pilgrimage to the world in search of realistic dialogues with humans".