Buddhism is making a comeback (if it ever went away), in unusual places.
From Buddhist bars — the most famous of which is Vowz in Yotsuya — to the "monk delivery service" available on Amazon since last year, religion is adapting to modern life and finding new interfaces with busy metropolitan people.
Another example is Tera Cafe, located in the tony neighborhood of Daikanyama.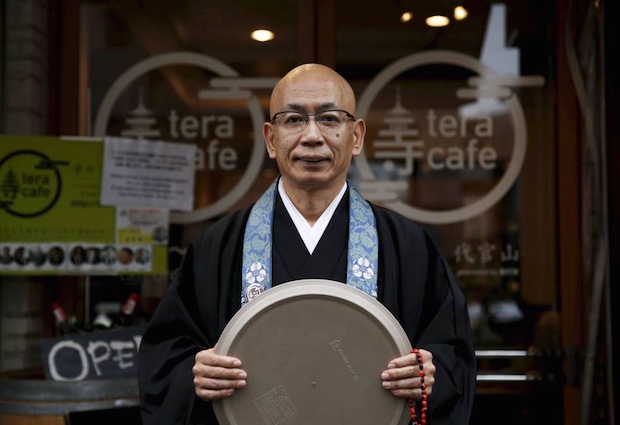 Reuters says the cafe is "part of a flourishing phenomenon in Japan where Buddhist monks are seeking to make inroads in the modern world as the country's connection with a 15-century-old tradition changes."
People's attachment to their local temple has rapidly declined as the population becomes more concentrated in anonymous, transient homes in big cities, far from their ancestral lands. The only ritual people still regularly observe in a Buddhist context is a funeral, which is hardly the best way for a religion to be known.
But religions are surprisingly enterprising in Japan, especially its new religions, which often control shares in businesses and corporations, or run their own. The same goes for Buddhist priests, who, depending on their sect, may well be free to marry, start businesses, and even eat meat and drink.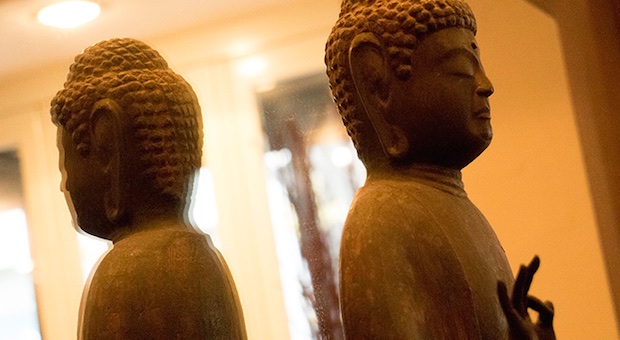 Hirotake Asano, the head priest at Shingyoji Temple, opened Tera Cafe in 2013. He also owns restaurants and a golf course.
The cafe is bright and accessible, and serves alcohol and meat dishes. While it might be a step too far for some, it is certainly bringing a whole new demographic of female shoppers into contact with what is fast becoming a social sphere associated only with death.
Not only can you enjoy food and drink, the Tera Cafe ("tera" means temple in Japanese) also has classes and consultations with on-site priests, including in English.