Golden Week refers to a cluster of holidays from late April to early May:
Showa Day (April 29), referring to the previous emperor's birthday;
Constitution Memorial Day (May 3);
Greenery Day (May 4); and
Children's Day (May 5).
The gaps in between mean that you never really get a literal week of holidays. If you're lucky, though, the first holiday will fall exactly on a Friday (leaving only Monday as a regular day), as is what will happen in 2016.
In any case, for many professionals, this sounds like a great time to take a vacation. Doesn't it?
Sure, but… that's what everyone else is thinking as well, which means that, during this time, roads, expressways, and trains meant for long-distance travel are congested; plane and bus tickets get sold out easily; hotels get fully booked quickly (and prices are high); and you can expect crowds at most tourist spots. Many Japanese professionals are so busy that even though they have paid holidays, they either don't or can't really use them, so public holidays are the best chances for them to travel. Some avoid the Golden Week crowd by traveling overseas, though.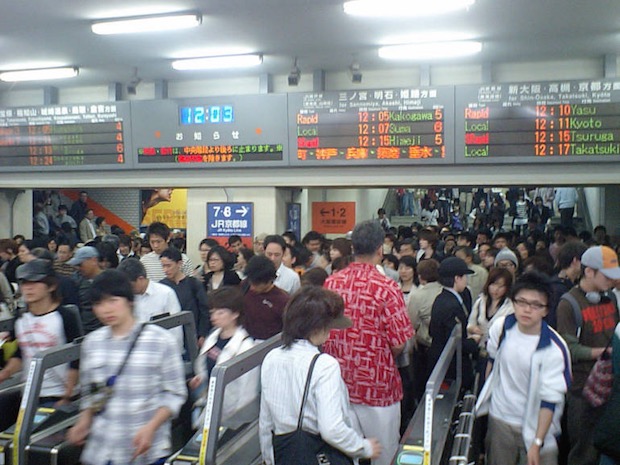 This photo was aptly titled, "This is Golden Week." | Photo by Chris Gladis used under CC
If you want to take the risk and go to Japan's major tourist spots at about the same time as everyone else, by all means, go ahead—especially if this is also one of the rare times that you can travel. But if you want to enjoy Golden Week in Japan while avoiding the crowd, stay right where you are! This might be a good time to explore Tokyo — even if you're a long-term resident, you might see a side of it that you previously hadn't known. Perhaps you might also want to use the holidays as an excuse to try something you haven't done before, even if it's something as simple as visiting your neighborhood sento (bathhouse), or spending the night at a capsule hotel.
Here are some activity suggestions for Golden Week:
1. Visit Tokyo's less touristy spots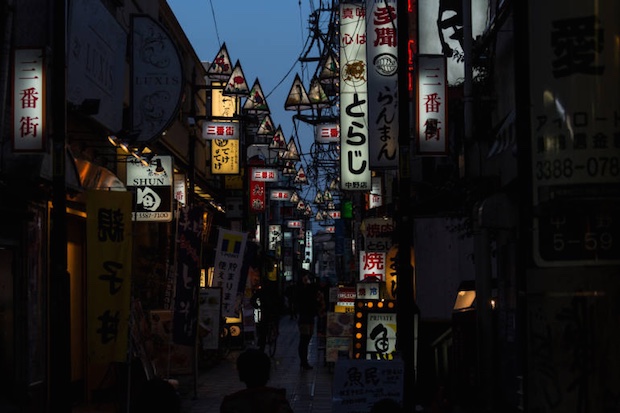 Photo by Alberto Gragera used under CC
Shitamachi refers to the downtown areas of Tokyo that were traditionally considered working-class neighborhoods. Until now, they still look and feel more traditional than, say, the glitzy neighborhoods of Roppongi and Hiroo, and are great places for souvenir shopping, since shitamachi were historically the domain of merchants. Some examples of Tokyo's shitamachi are Yanaka, Nezu, and Sendagi (collectively known as Yanesen), Monzen-Nakacho, and Kita-Senju. Aside from shopping, these areas are usually dotted with small temples and shrines (like the stunning Nezu Shrine), making for good walking tours.
You might also want to consider suburban Tokyo: the neighborhoods along the Chuo Line — Nakano, Asagaya, and Kichijoji — are vibrant but not crazily so, and they have shopping streets where you might find some bargains. Kichijoji is also home to the large Inokashira Park, in case you want to enjoy some greenery. Tokyo's hipster neighborhoods of Daikanyama, Jiyugaoka, and Shimokitazawa might also be worth checking out for fashion, art, and cafe enthusiasts.
2. Check out some events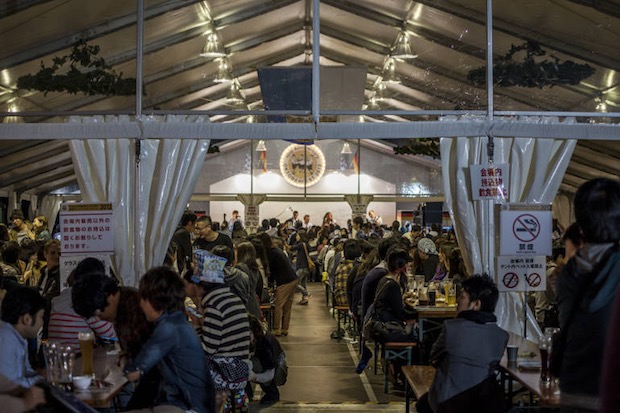 Photo by George Alexander Ishida Newman used under CC
Luckily, there's no shortage of things to do in Tokyo during Golden Week. For one, there are some cultural events for you to get acquainted with other cultures. If you want to eat Hawaiian food and see the hula and other traditional dances, Venus Fort in Odaiba is holding its annual Hawaiian Festival from April 29-May 8. Also in Odaiba is an early Oktoberfest celebration at the Symbol Promenade Park Central Plaza from April 28-May 8. Yoyogi Park, which regularly holds international festivals, is celebrating Cinco de Mayo from May 3-4 — a few days early.
You can also see some spring colors by visiting some flower festivals in or around Tokyo. Lovely weather and lovely blossoms make for a good combination. And for more things to do during Golden Week, visit our events guide.
But if you really want to go someplace beyond Tokyo…
3. Take a day trip nearby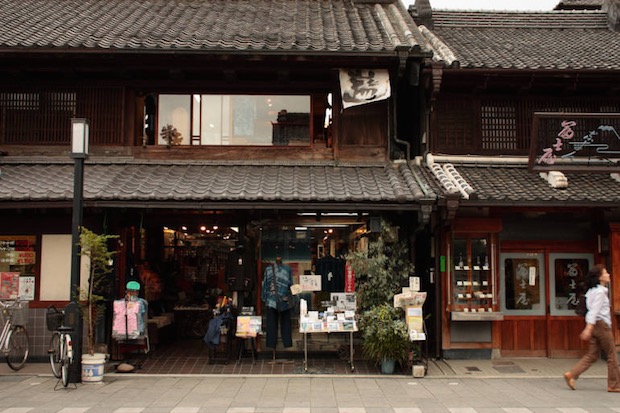 Photo by Yoshizumi Endo used under CC
There's still no guarantee that these places won't be crowded, no matter how close they are to Tokyo, but there's still a good chance that they won't be as crowded as, say, Kyoto or Osaka. (Expect some crowds at flower festival sites, though.) Some feasible day trip locations from Tokyo are Enoshima, Kamakura, Isehara, Hakone; Yokohama in Kanagawa Prefecture; Chichibu and Kawagoe in Saitama Prefecture; and Nikko in Tochigi Prefecture.
Read more, including a map and links, on Tokyo Cheapo