Tokujin Yoshioka is one of Japan's most famous and popular designers, known for his use of transparent materials.
The Kou-an Glass Tea House started life as a small-scale model at Glasstress 2011 at the 54th Venice Biennale.
Now a full-scale reproduction of the glass teahouse is on display at a temple in Japan.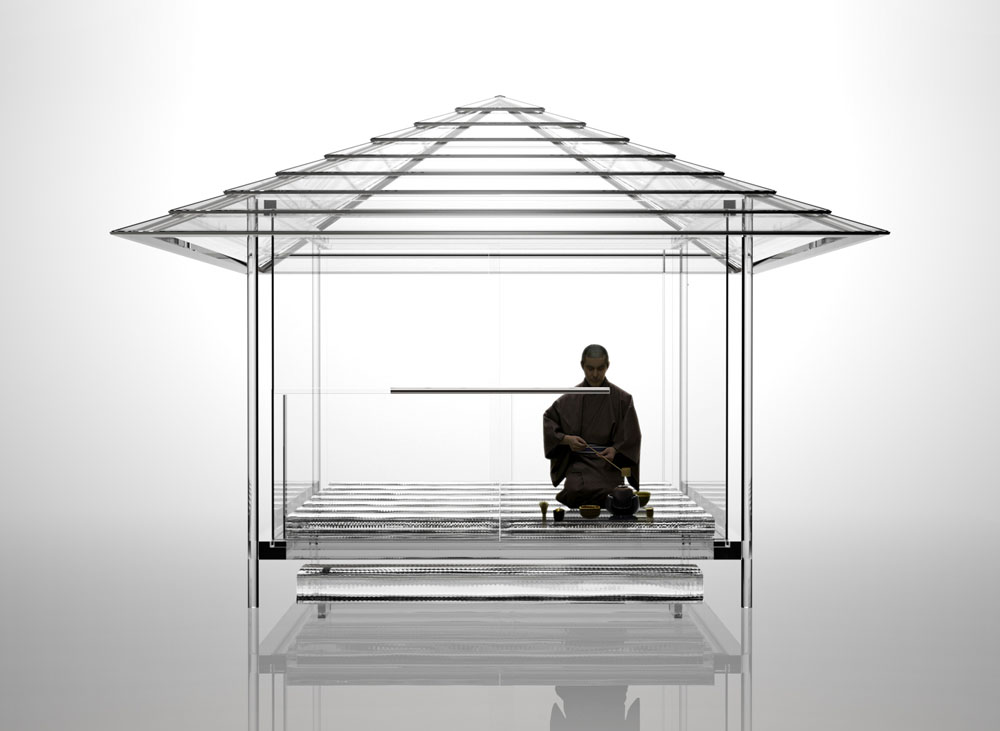 Kansai Art Beat has more on the event:
Yoshioka has been interested in the Japanese conception of nature which is characterized by its distinctive spacial perception that involves the sensory realization of the surrounding atmosphere through what may be described as signs of energies or aura. Such a sensual appreciation of nature's intrinsics and beauty can be recognized in Japanese tea ceremony practice.
Until April 30th, 2016 visitors can experience Yoshioka's work at Seiryu-den, which is part of Shoren-in Temple.
The tea house has been installed on a platform 220 meters (721 ft) above ground, offering a stunning view of the old capital.