Japan's biggest design showcase Tokyo Designers Week (TDW) landed again for the year in the Gaienmae Aoyama area.

We went along to check out the exhibits. Here are our highlights.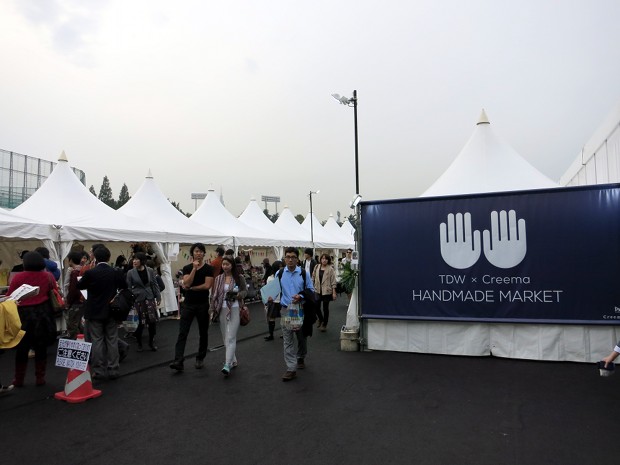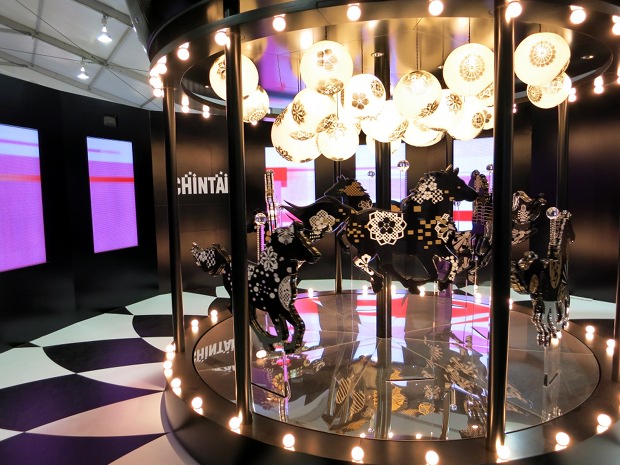 Real estate company Chintai are a regular face at TDW. Here they created a "Tokyo Merry-Go-Round" with artist Asami Kiyokawa.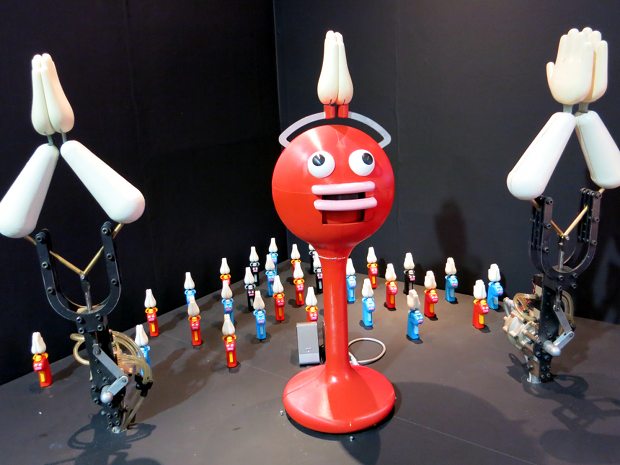 At the Robot Exhibition we liked this "clapping robot", a kind of large version of the Pachi Pachi Clappy. Maywa Denki also participated in this part of TDW, showing off their latest instrument toy, Mr Knocky.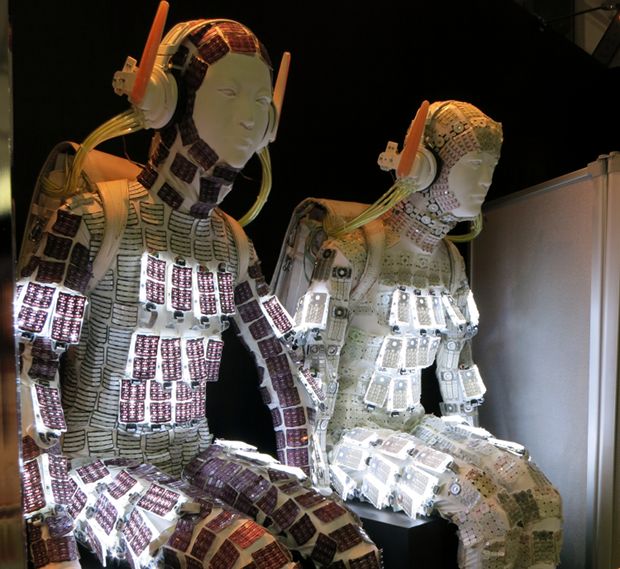 This was more mysterious. Artist and digital sculptor Noriko Yamaguchi created the "Keitai Girl Suit Chi", whose entire body is covered in cellphone (keitai) keypads. It was a contemplation on how touch is still important to communication.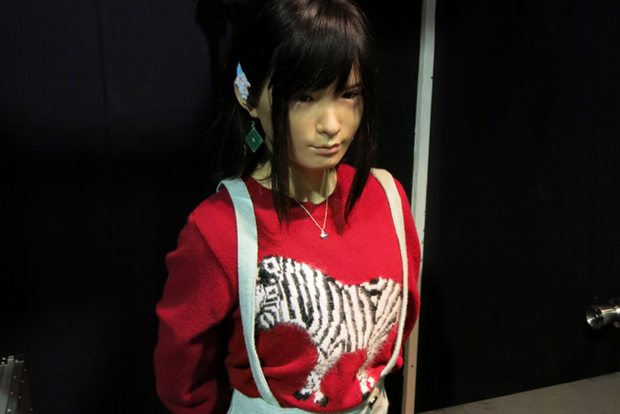 Here we entered the Uncanny Valley. The android Asuna was a "receptionist" created by A-Lab.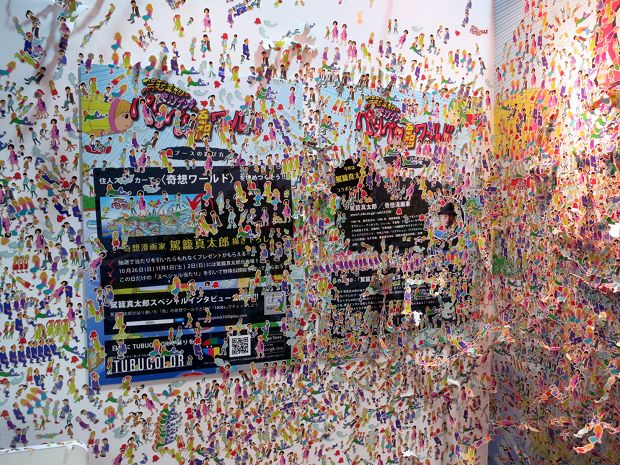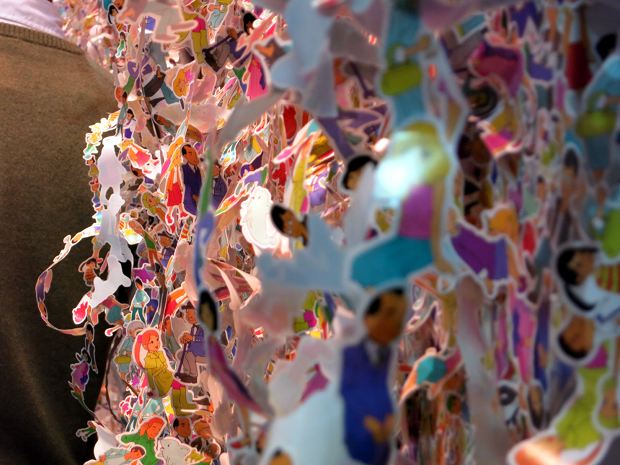 This booth was very popular, a manga sticker world presented by Toyo Ink and manga-ka Shintaro Kago.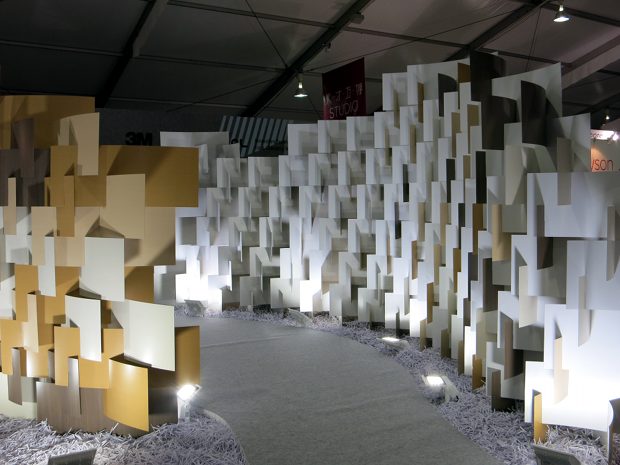 DNP and Kengo Kuma teamed up with technology that allows you to print directly onto a tree, fusing the texture of metal with wood and promising a "new materiality".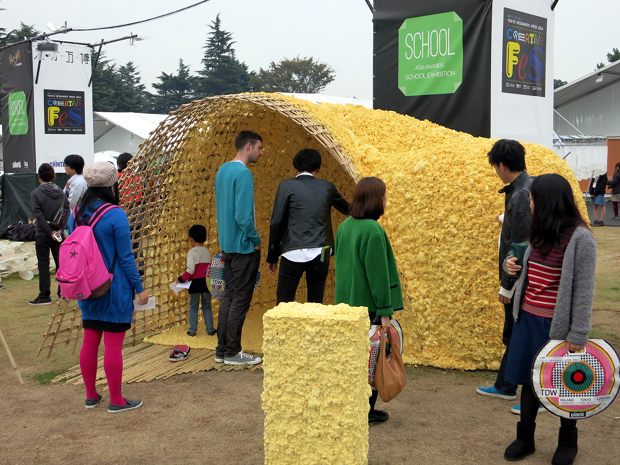 The outdoor schools section featured this "Tanjo no Katachi" by Nihon University, a primitive representation of form itself.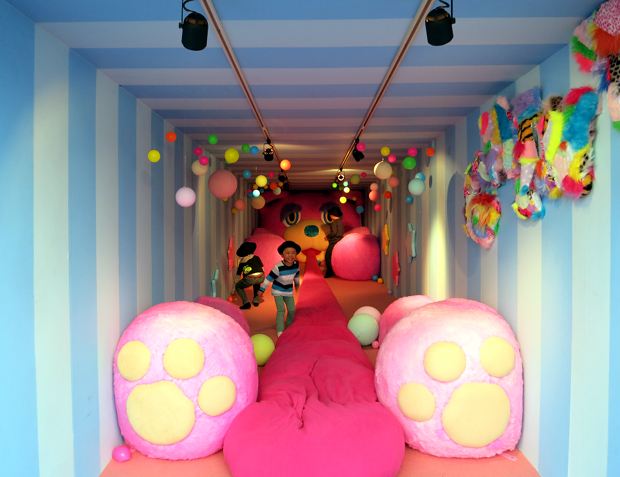 Staying outside, these kids seemed to love this container installation designed by Sebastian Masuda (an art director for Kyary Pamyu Pamyu).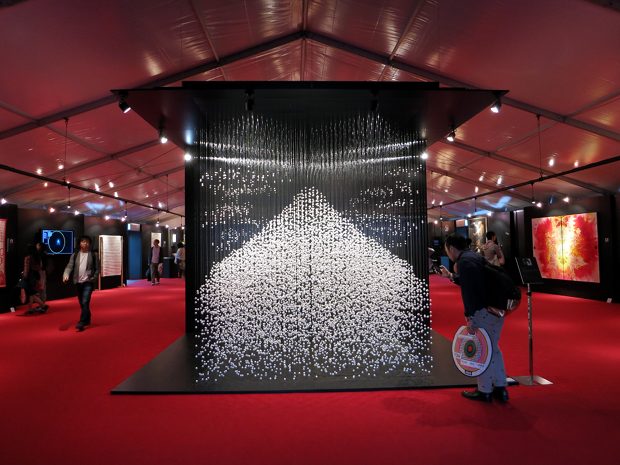 It wasn't all "new" stuff, though. A special pavilion was devoted to the work of Edo-era ukiyoe print artist Hokusai.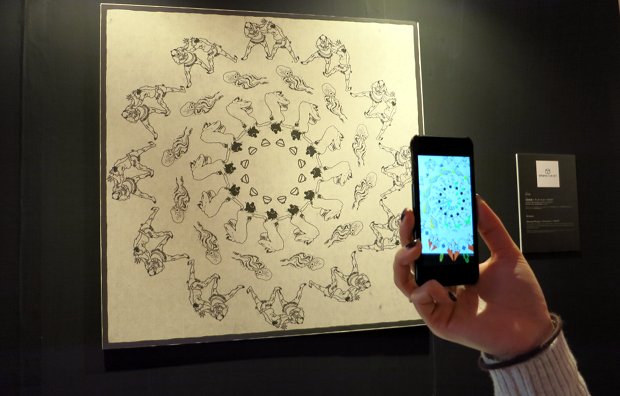 Here the Hokusai prints came into digital life. Using a special interactive app, holding up your phone brought the flat images into colorful life on your mobile screen.
Shiori Yano's "MOTHERS MOUNTAIN" bottled up motifs of street culture.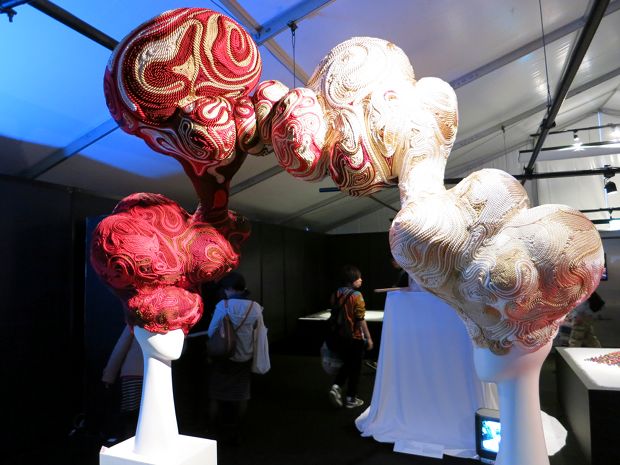 Finally, Sato Sugamoto's "Non-Verbal Communication" shows two "hats of thought" of two people meeting and trying to communicate.