Tokyo Midtown will celebrate its 10th anniversary with a special installation, Fuji-san: Japan, the Beautiful Garden.
Themed around Mt Fuji (Fuji-san in Japanese), it will feature a replica of Japan's most famous mountain measuring 5 meters in height and around 15 meters in width. It will appear on the lawn outside Midtown, which frequently hosts events.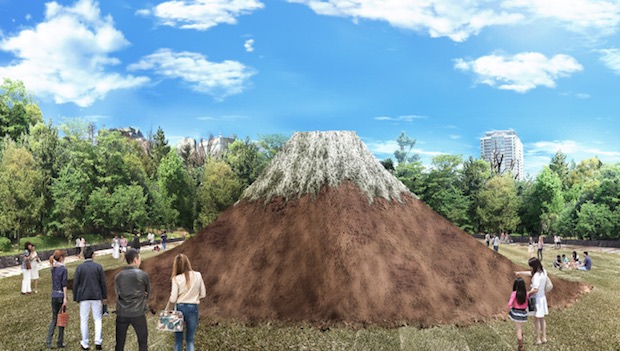 The installation is handled by "plant hunter" Seijun Nishihata and technological supervision by Rhizomatiks Architecture.
It will also include projection mapping is by Naked, the studio that has carved out a real niche for spectacle in Tokyo in recent times, such as its "Flowers" event.
There are actually various "mini Mt Fuji" mounds, known as Fujizuka, all around Japan, including around 50 in Tokyo alone.