Tokyo Station is not only the most famous rail terminus in Japan's capital, it is also one of the city's best-loved buildings and landmarks. First opened in 1914, it was recently restored to its full glory as part of the redevelopment of the Marunouchi area.
In what is probably one of the most original and bold tributes paid yet to this iconic station, Gee Tee recreated the instantly recognizable architecture by Tatsuno Kingo using only the Microsoft Office software PowerPoint 2016.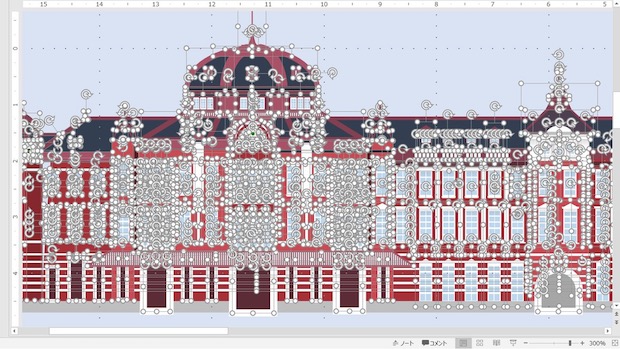 This is not a casual undertaking, requiring somewhere between 2,000 and 3,000 individual elements in the construction. Gee Tee, who usually focuses on creating origami wonders, shared the video charting the sped-up progress of the achievement on YouTube and Twitter, and it soon went viral on the latter.
If you want to know how Gee Tee did it, watch the video below.
This is something of a movement in Japan. Previous examples include these amazing New Year cards created entirely with Microsoft Excel.