Despite its embrace of digital tools and technology, Japan remains a DIY and crafts-based culture in many ways, as the popularity of maker culture sites, fab labs and hackerspaces in Tokyo and beyond.
Another demonstration of this trend is the newly launched Cardboard Cosplay Festival, which was recently held in Aomori City in northern Japan. Some of the highlights of this year's contest, which took place on December 16th, included costumes inspired by anime, science fiction films, and other characters from the likes of Galaxy Express 999.
The inaugural event, known as Danborian and believed to be the first of its kind in Japan, featured 26 entrants wearing their homemade costumes. The winner was a Godzilla costume created by a 13-year-old local student.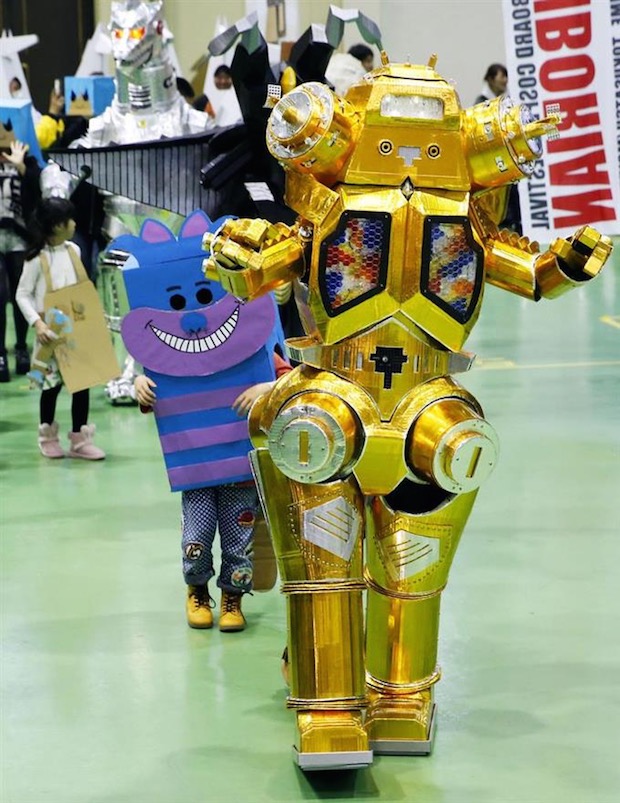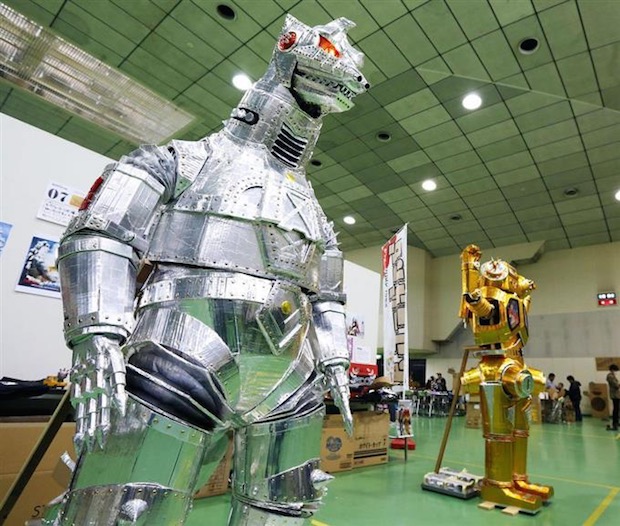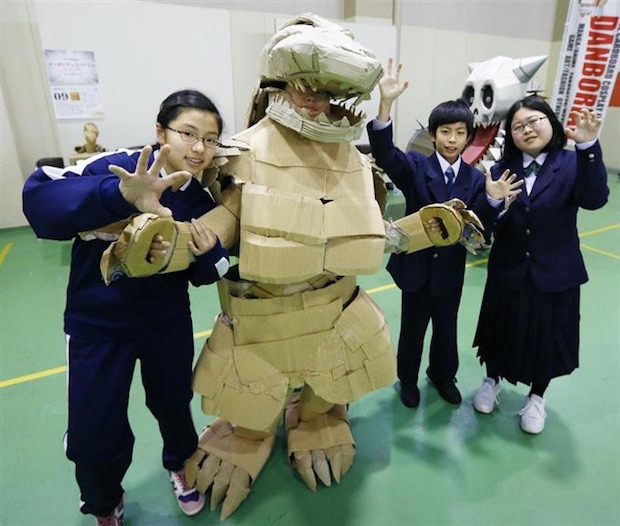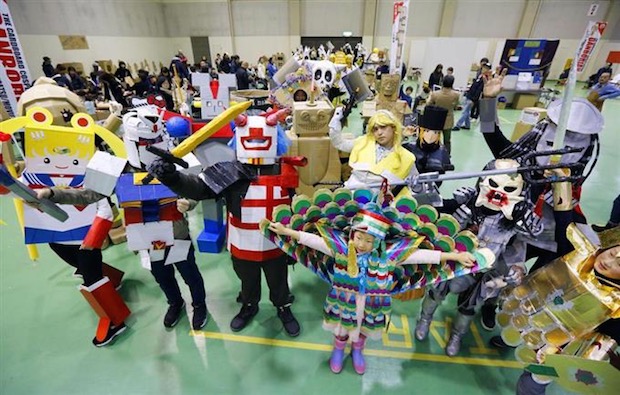 Aomori has a strong crafts culture in the form of the Nebuta Matsuri every summer, which sees giant floats of mythical figures and other characters process through the main streets of the city, though these are not made from cardboard. The Danborian judge was Asako Kitamura, who creates the traditional Nebuta floats.
Cardboard costume products in Japan come in all shapes and sizes. For example, there is this samurai armor costume, which is entirely cardboard (don't worry, there's one for grown-ups, too!).
Images via Sankei Shimbun