Spring has arrived in Tokyo, bringing with it sunny and warm days, blustery winds and their accompanying first bouts of pollen allergies, and a wealth of spring-related foods and other products. This year, we particularly like the Coca-Cola Sakura Cherry Blossom Spring 2018 Design.
The highlight of the Japanese spring is the cherry blossom (sakura), which bursts into white and pink life around the nation over the end of March and early April.
To get Tokyoites in the mood, Tokyo Metro has decked out its Ginza Line carriages in a special Sakura Train design from March 12th to April 8th. The windows and other parts of the carriage are decorated with cherry blossom, making it seem like the train is passing through a flurry of sakura petals.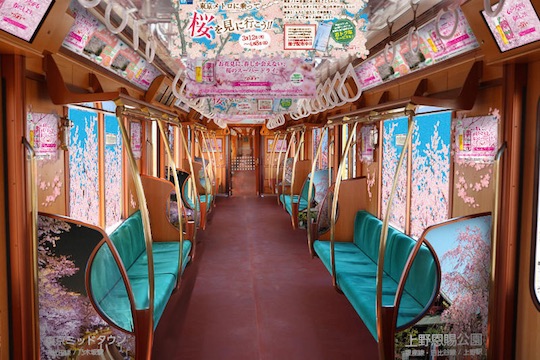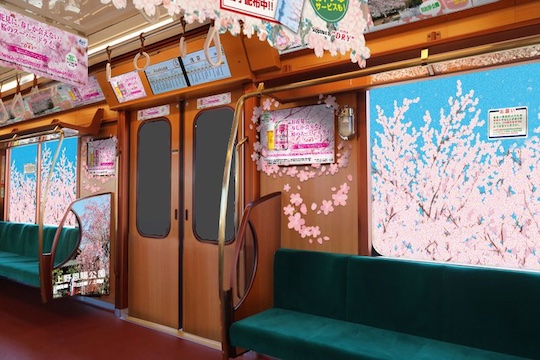 The oldest subway service in Asia, the Ginza Line takes passengers from Shibuya Station up to Asakusa in the heart of old Tokyo. Along the way it stops at Ueno, which is a prime spot for hanami (cherry blossom viewing parties).
The Ginza Line is also one of the few Tokyo Metro subway lines that has an overground section. Unfortunately, this is only for a few meters of the 14.3km line and the sakura on display here is strictly contained within the carriages. If you want a train that actually passes directly through cherry blossom areas in the city while above the ground, perhaps visitors should simply ride the JR Yamanote Line in a loop around the capital, catching glimpses of the parks as they go.