Tokyu Corporation, which operates several railway lines around Tokyo, has put up posters inside its trains trying to persuade female passengers not to put on or adjust their makeup.
These posters are not the first of their kind, but the implication that women who put on makeup on a train are "undignified" (mittomonai) has been criticized by some as going a step too far.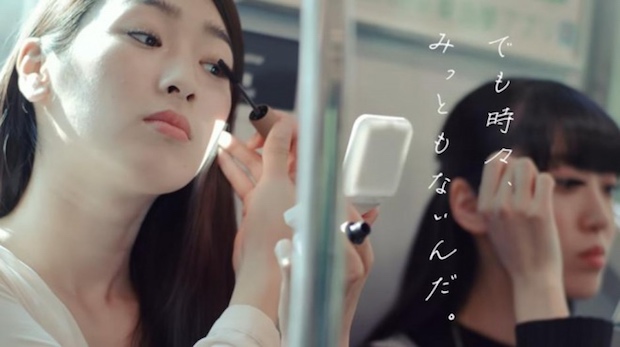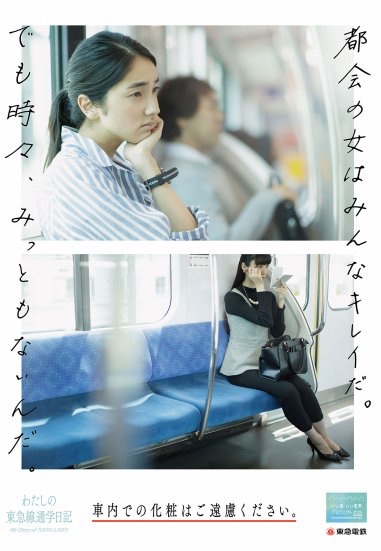 A 30-second web commercial is even more direct, including a dance and song where an offended female passenger admonishes her cosmetically focused fellow commuters.
The Tokyu campaign also targets other discourteous activies such as not lining up properly or disrupting other passengers with your luggage.
The campaign is fronted by the actress Sawa Nimura, playing a girl who has recently moved to Tokyo and encounters discourteous fellow passengers.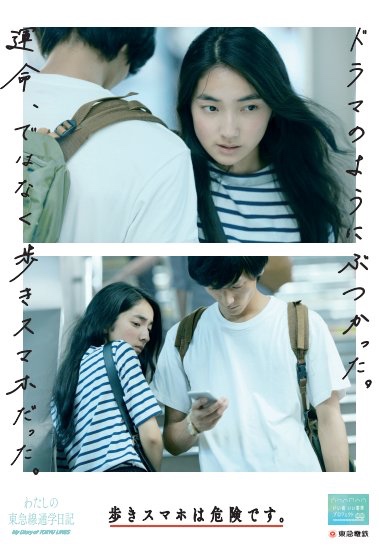 On Japanese trains it is generally frowned upon to eat or drink (except for the bullet train or other express services) as well as speak on a mobile phone, which is regarded as a particular nuisance (meiwaku) to other passengers. Doing makeup on the train is treated by some in the same category, though many others do not find it offensive.
At times Japanese public transportation has used novel and effective means to promote good manners. One of the most popular is the seasonal posters for Tokyo Metro.