A new commercial complex will open in the Tokyo district of Ginza in April 2017.
Ginza Six is built on the site of the old Matsuzakaya Ginza department store running along Chuo-dori and will feature 13 floors above ground as well as six below. In total, Ginza Six will offer 47,000 square meters of retail and other facilities, making it the largest building of its kind in Ginza.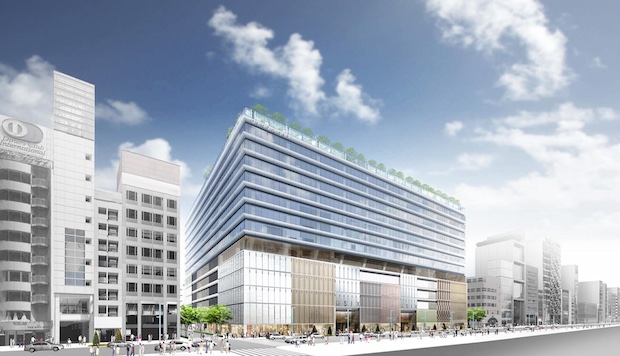 Operated by a consortium of Daimaru Matsuzakaya department stores, Mori Building Company, L Real Estate and Sumitomo Corporation, it aims to attract 20 million visitors a year as part of a wider Ginza redevelopment project.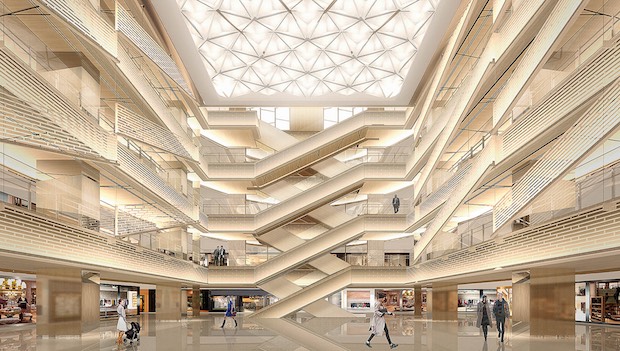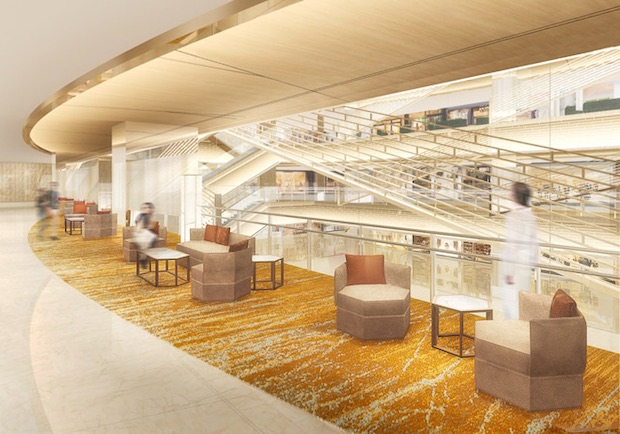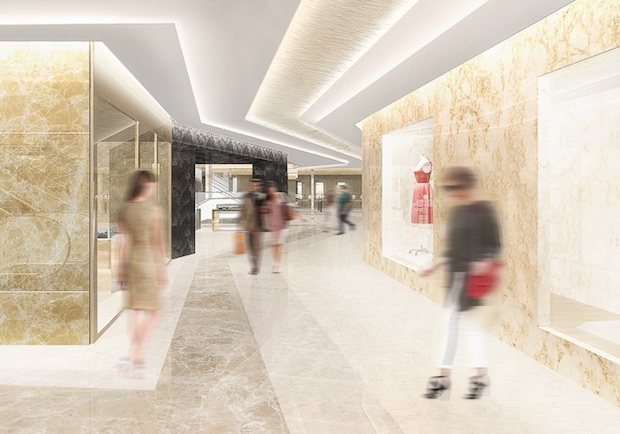 Confirmed tenants among its 241 stores include Yves Saint Laurent, Fendi, Valentino and Van Cleef & Arpels. Tsutaya also continues its urban roll-out of designer book stores with a new branch inside, following its T-Site spaces in Daikanyama and Shonan.
The building is designed by Yoshio Taniguchi while the interior is handled by Gwenael Nicolas, referencing Ginza and Kyoto's narrow alleyways.
To create architecture that gives a new face to Ginza, Yoshio Taniguchi has taken on the role of preliminary and exterior design, teaming up with Kajima Corporation to bring his designs to life. The facades, inspired by eaves and store curtains, embody traditional Japan, while creating an appearance that is welcoming to all visitors. In the future, if the stores or trends change, the store curtains can easily be switched out to make for a fresh image.

Inspired by the idea that "architecture should be a medium that allows the subject to shine", the design as a whole, including the facades, has been kept as simple as possible in order to bring attention to the individual store designs, or "blossoming flowers." As for literal flowers, the relatively sparse alcoves will be decorated with scrolls and flower arrangements befitting the season, so that visitors can enjoy the changes of the seasons, a central part of traditional Japanese culture.
In addition to the retail spaces there will be offices, a rooftop garden and even a Noh theater in the basement.
The center of the building will house an exhibition space for contemporary art, overseen by Mori Art Museum's Fumio Nanjo. The opening exhibition will be an installation by Yayoi Kusama.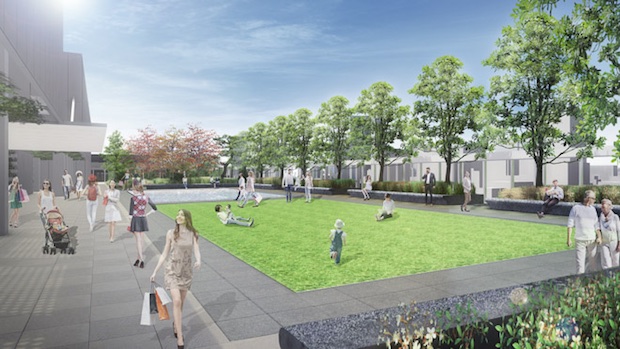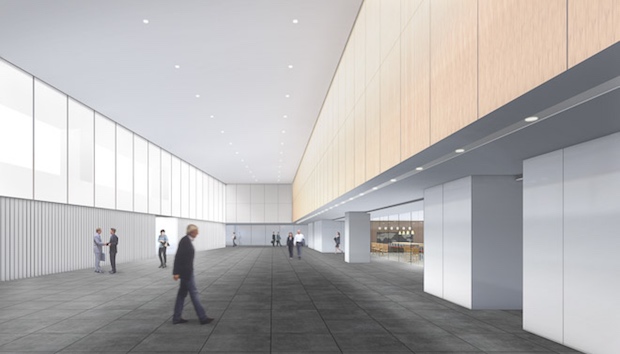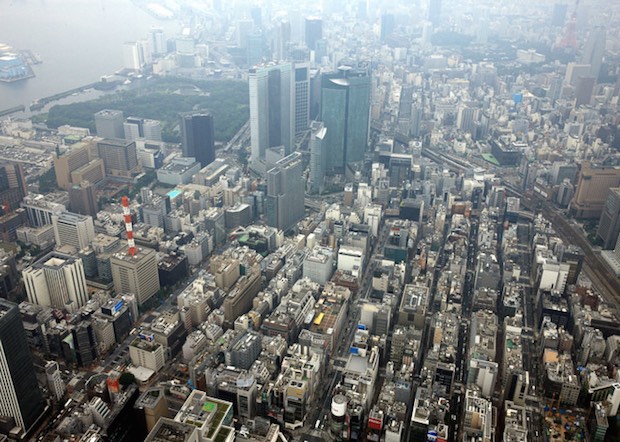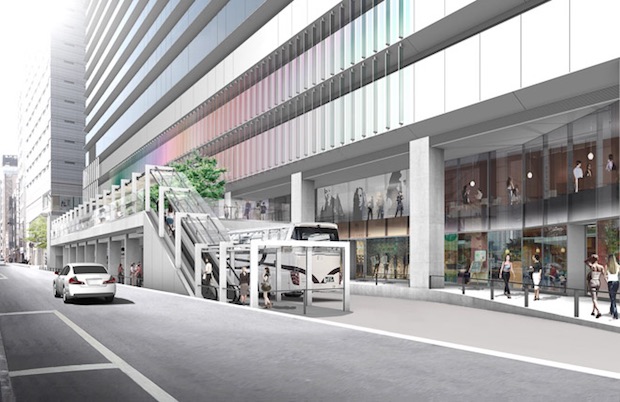 Ginza is one of Tokyo's more traditional retail neighborhoods, known for its established department stores and venerable shops. In recent years this has changed somewhat with the appearance of overseas names like the Apple Store and Abercrombie & Fitch. The district remains popular with tourists, especially those from Asia, and the main boulevard is closed to traffic at weekends. Tokyu opened up one of its new retail ventures, Tokyu Plaza Ginza, in March and this new complex, whose name refers to the location in Ginza 6-chome, is seemingly occupying a similar territory.