Toyota has announced the its latest humanoid robot, the T-HR3.
The third generation in a series that Toyota has been developing for many years, the new robot has the ability to mimic human movements, perhaps taking us closer to the world of Japanese mecha science fiction.
The THR-3's 32 axes and 10 moveable fingers can be controlled by a human operating its chair-like Master Maneuvering System. The force feedback-enabled system includes a head-mounted display (HTC Vive), "data glove," and multiple torque servos (there are 16 torque servo modules in the MMS chair along with motion and force sensors at the feet, and 29 further torque servo modules in the robot's joints.) These allow the operator to to control the robot with instant responsiveness so that it flexibly and smoothly maps the human motions and force to an impressive degree of accuracy. The robot can move forward or laterally, and has superb balance control. For example, even if it collides with something, it is able to maintain balance and not fall over.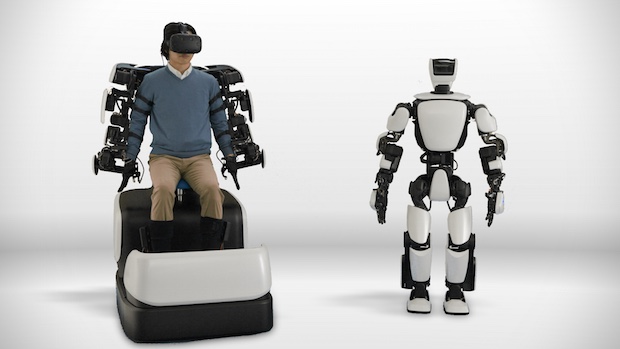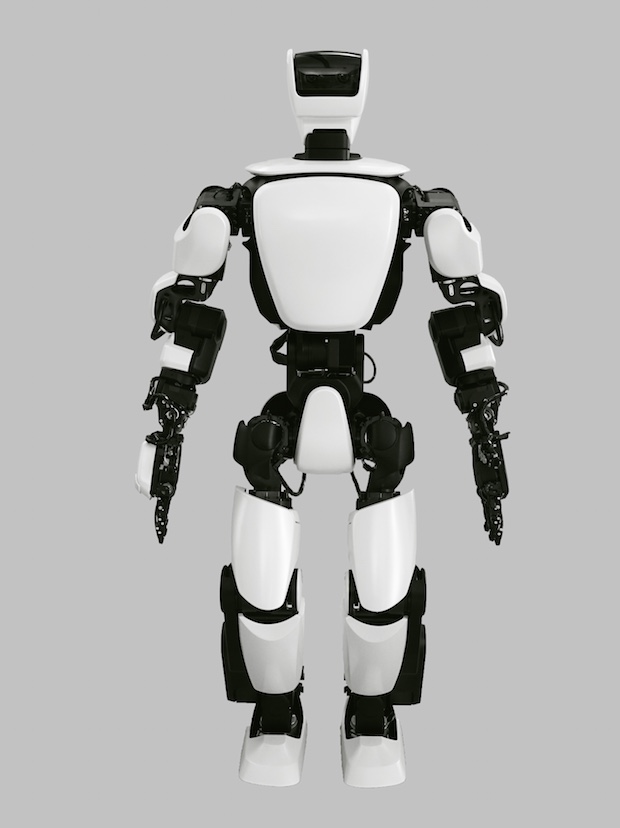 Measuring 1.5 meters (5.1 ft) and weighing 75kg (165 lbs), the THR-3 robot is still at the prototype stage, but the implications for its real-time remote operation in supporting disaster relief, rescue and construction tasks are immense.

The T-HR3 will be on show at the International Robot Exhibition 2017 in Tokyo from November 29th to December 2nd.