A train in Kyoto decorated with the limbs of the Thousand-armed Kannon is now transporting tourists around sightseeing spots in the city.
Featuring some eighty gold-colored arms bent in the poses instantly recognizable as the Kannon's dangling from the ceiling of the carriage, the train runs on the Keifuku Electric Railroad (Randen) Kitano Line in Kyoto.
The special remodeling of the single-carriage train marks the completion of restoration work at the Kannon Hall at Ninnaji Temple, a UNESCO World Heritage site and which is now open to the public.
The exterior of the train also features an image of the Thousand-armed Kannon, which is the principle enshrined deity of the temple. Other Buddhist imagery can be found on the interior walls and hand straps of the train carriage.
Scary? Strange? Funny? Or just innovative? Passengers will be the ultimate judge!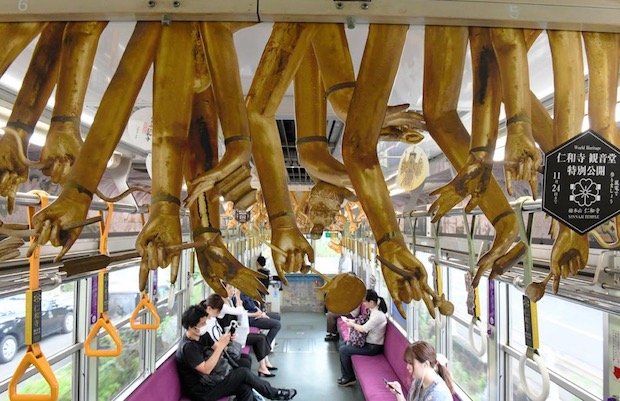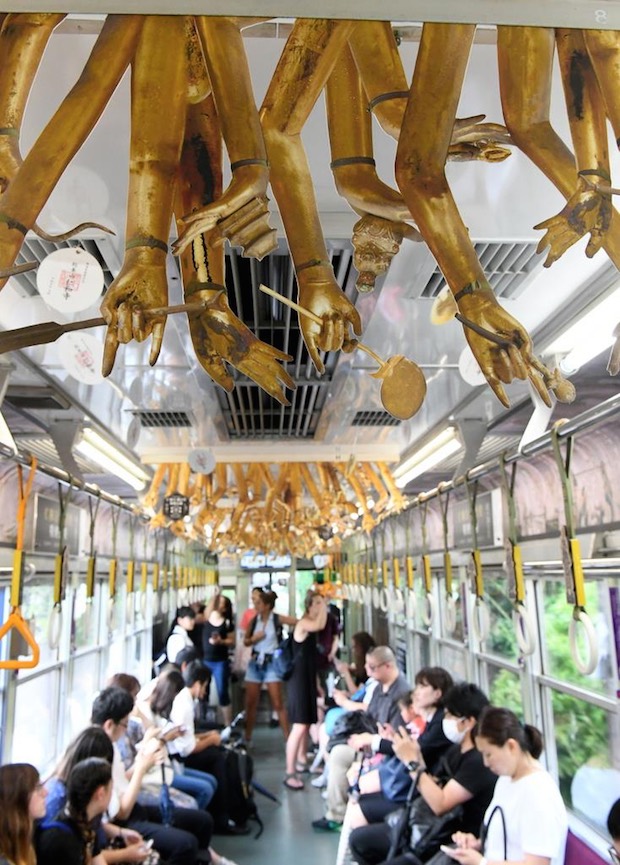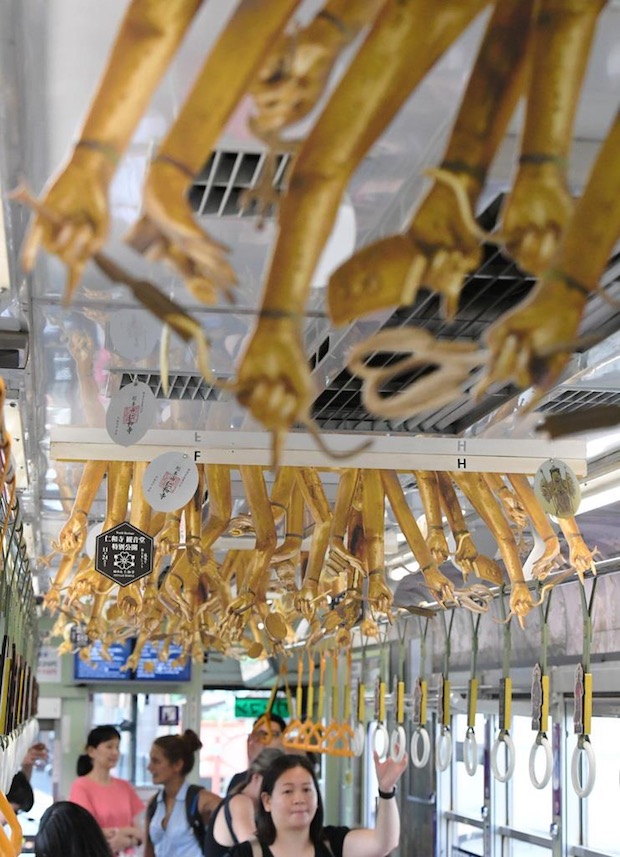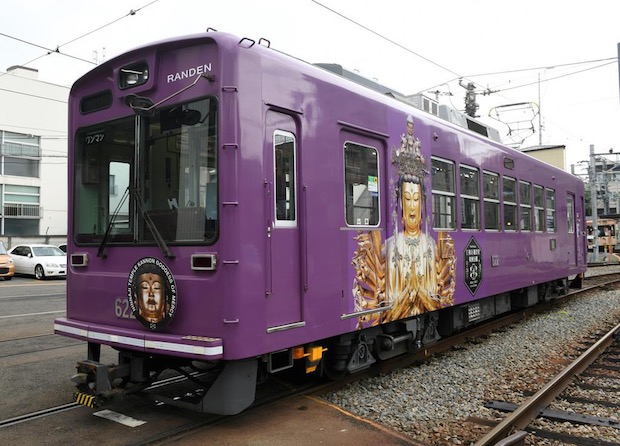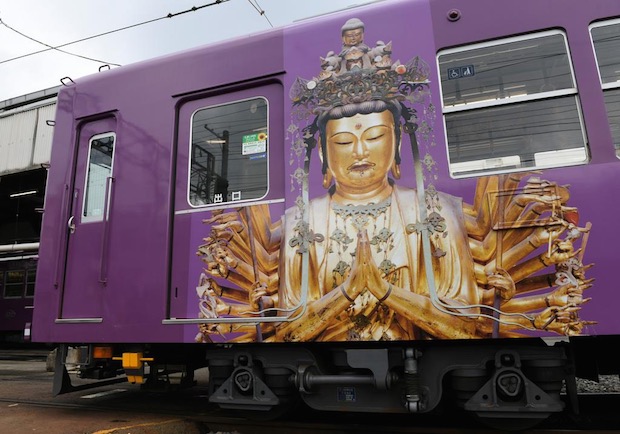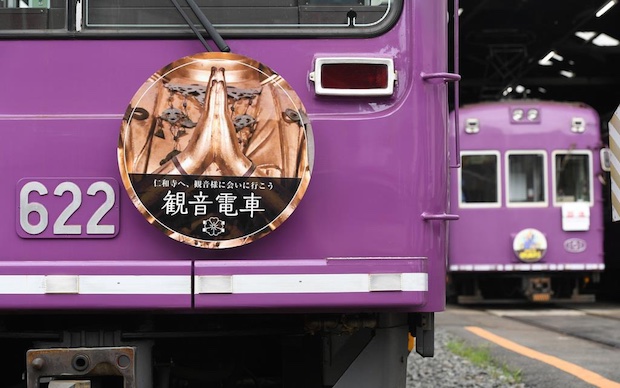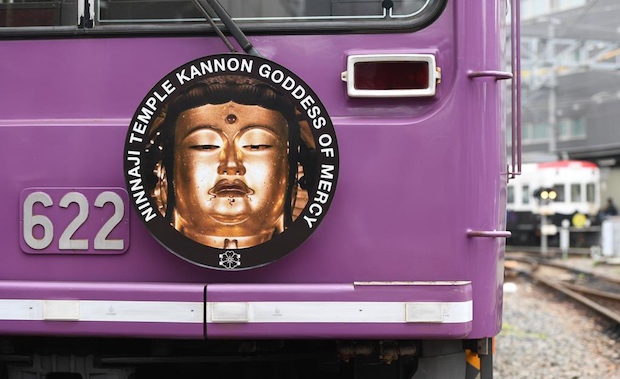 The Kannon is a bodhisattva and the goddess of mercy. Originally known in Sanskrit as Avalokiteśvara or Padmapani, the bodhisattva eventually developed in China into Guanyin and, in Japan, into Kannon.
The Thousand-armed Kannon is one of the most iconic depictions of the compassionate goddess figure, most famously found at Sanjusangen-do, a temple in Kyoto that has, appropriately enough, 1,001 statues.
The special train is in operation until November 24th, when the Kannon Hall will close again for the foreseeable future.
Images by Naoya Nagata for the Sankei Shimbun