Mitsubishi Regional Jet is Japan's first ever domestic passenger jet and the first aircraft debuted by a Japanese manufacturer in decades.
Developed by Mitsubishi Heavy Industries, the new plane had its maiden flight yesterday, taking off from an airport in Nagoya.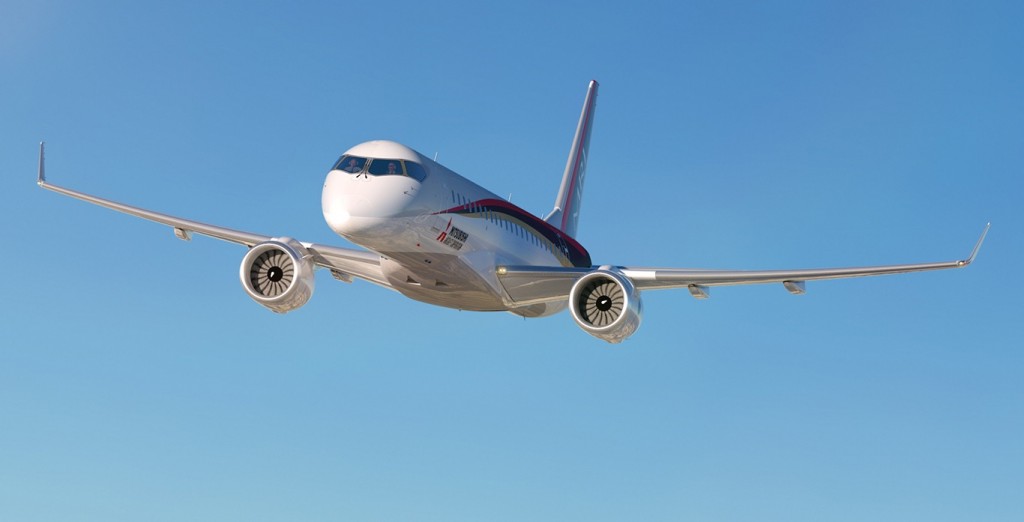 The two versions of the MRJ seat 78 and 92 passengers, with a list price of $46.3 million and $47.3 million respectively. The manufacturer says the regional jet burns 20% less fuel than other aircraft in its class thanks to its aerodynamic design.
It has a range of around 3,800km, so could fly routes such as Tokyo to Shanghai or Taipei.
Mitsubishi hopes to compete with aircraft produced by Brazil's Embraer and Canada's Bombardier. With over 400 orders already logged, delivery of the MRJ is scheduled for the second quarter of 2017.

"The MRJ successfully took to the sky today thanks to ongoing cooperation and support from all members involved," said Hiromichi Morimoto, President of Mitsubishi Aircraft Corporation. "We will make our utmost efforts towards type certificate acquisition, committing all our resources to develop and produce the finest regional jet aircraft to enter commercial service in 2017."
"Operational performance of the MRJ was far better than expected. We had a significantly comfortable flight," said the captain.
The last Japanese airliner was the NAMC YS-11 turboprop, which was launched in 1962 and discontinued 10 years later as a commercial failure with less than 200 aircraft sold (not to commercial airliners). It led to the collapse of its maker, Nihon Aircraft, in 1983.
The market for smaller planes in Asia has been growing, helped by such developments as Japan's booming inbound tourism and the increase in low-cost carriers (including a dedicated terminal at Narita).
China also recently launched its first domestically produced large passenger jet.
On the other hand, ANA has put its recent efforts into producing Star Wars-themed jets.