Japanese udon is one of the staples of the diet but did you know that it also makes for very comfortable bedding?
Huh? Okay, not quite. But the thick wheat flour noodles were the unlikely inspiration for the Udon for Sleeping Noodles Blanket.
It resembles a grid of white udon and looks, if we are frank, a bit strange. But believe us, it's mighty effective.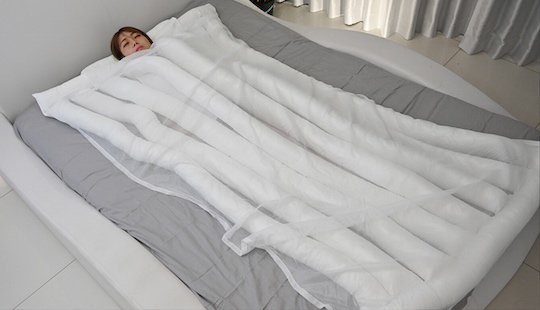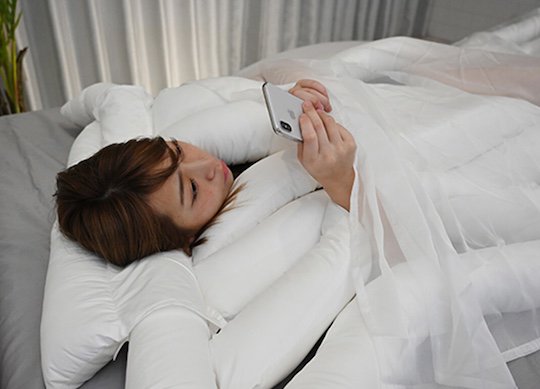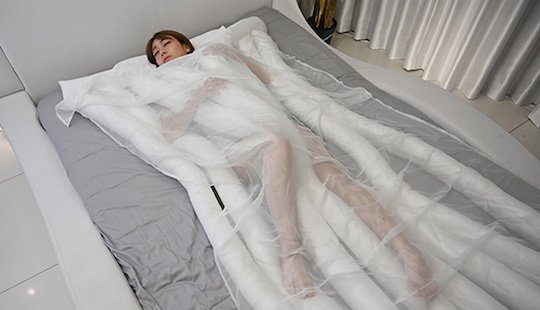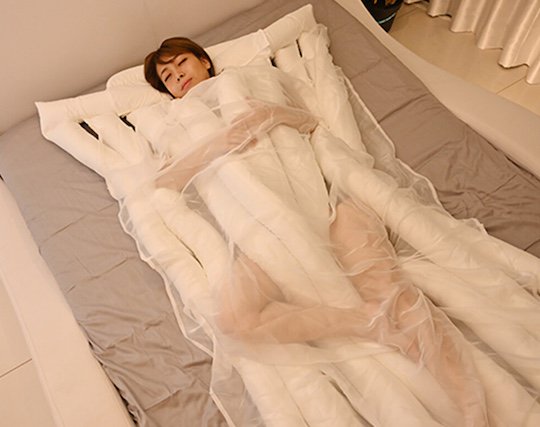 While it may well appear like you are sleeping in a nest of tentacles, this duvet is paired with a mesh covering on the top, so you can hug and grip the "noodles" comforter as you snooze. The semi-open design allows it to keep you both warm and cool, since you can loosen the polyester noodles to offer more circulation when needed.
Made by the company behind the popular Goku no Kimochi head massage parlor chain, the Udon for Sleeping Noodles Blanket can be ordered internationally from Japan Trend Shop.
And if this blanket isn't enough to help you drop off at night, how about snuggling up to Japan's most handsome gorilla?