Japanese technology likes to unnerve us, whether it's with ultra-realistic silicone sex dolls from the likes of Orient Industry or androids by Professor Hiroshi Ishiguro.
3D computer graphic designers Teruyuki and Yuki Ishikawa (Telyuka) have created a digital "daughter", whom they first unleashed on an unsuspecting world in 2015.
Saya stunned netizens with her extremely realistic and natural appearance, yet everything about her was created with computer software.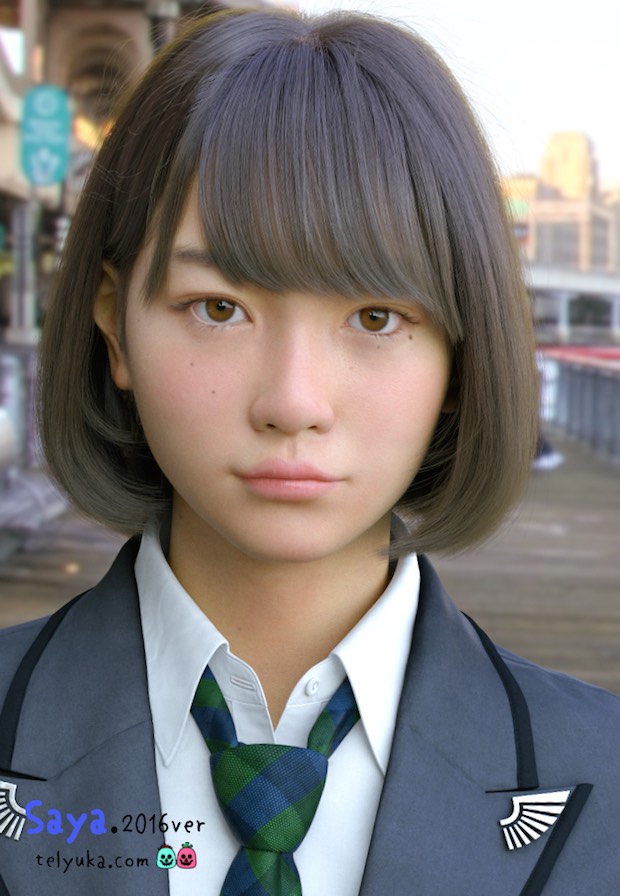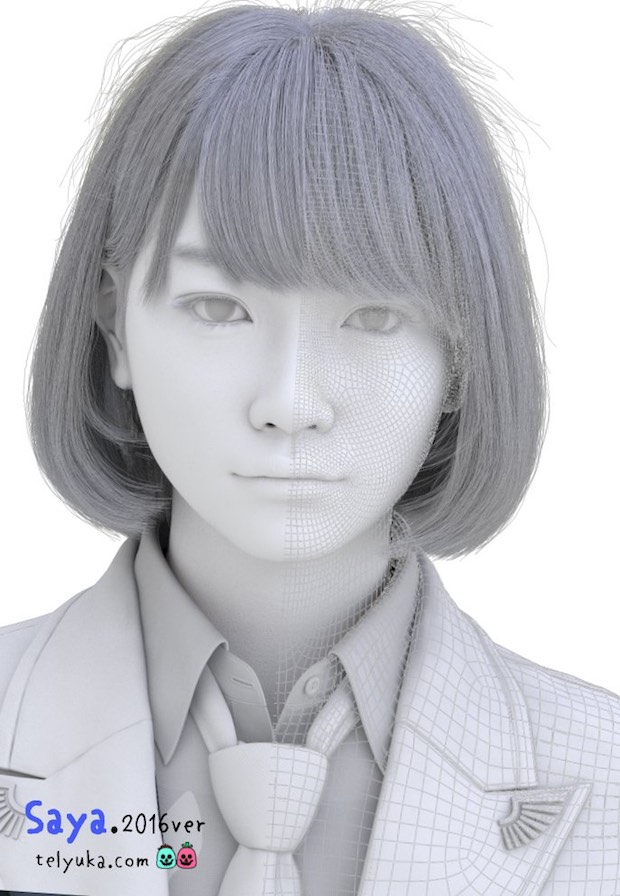 This imaginary schoolgirl has now matured and is back even more realistic than ever, thanks to the remarkable skills of Mr and Mrs Ishikawa. But despite the extreme attention to detail in her features, skin and clothes, don't be fooled: Saya is still only a bunch of pixels.
This 2016 version of Saya will also apparently be animated, which will be fully revealed at an exhibition in the autumn.
At the recent "Roppongi Crossing 2016" exhibition at Mori Art Museum, Ai Hasegawa did something similar, using DNA data analysis to digitally create two offspring for French and Japanese same-sex couple. The genetics-based art project, (Im)possible Baby, culminated in "family snaps" showing the hypothetic family life of the lesbian couple and their two children. It is both disquieting and inspiring.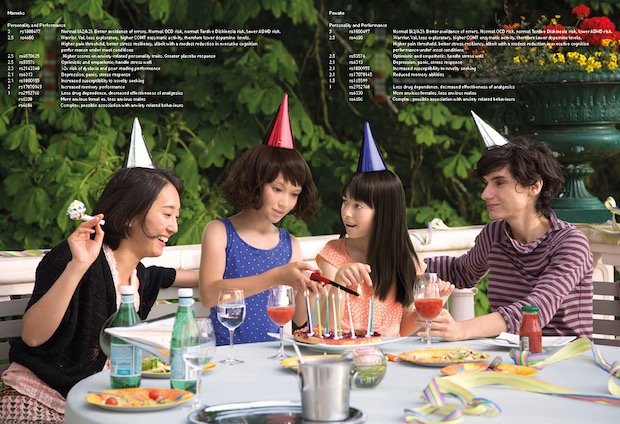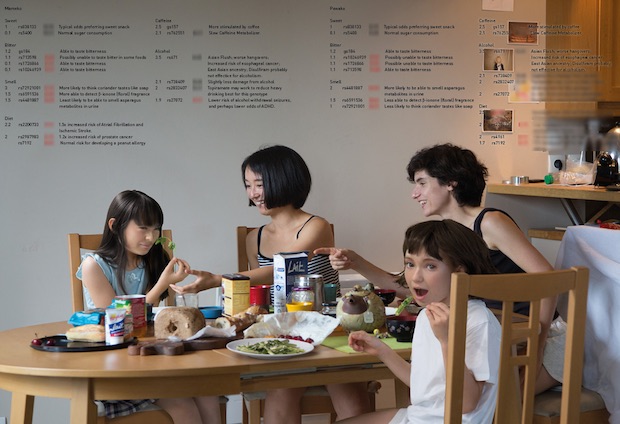 The music idol industry can also take us deep in the uncanny valley, and we don't just mean the plastic, cookie-cutter looks of the various idols. AKB48 once created a fully digitally member of the group. Aimi Eguchi was constructed from all the "key" parts of other AKB48 idols' faces to form a strange "ultra idol" composite. Now that's what we call a hybrid.