Mount Shindake has erupted without warning on the island of Kuchinoerabu, 130 kilometers south of Kagoshima. Boats have been sent to the island to evacuate the population of 147. So far there are no reports of damage or injuries.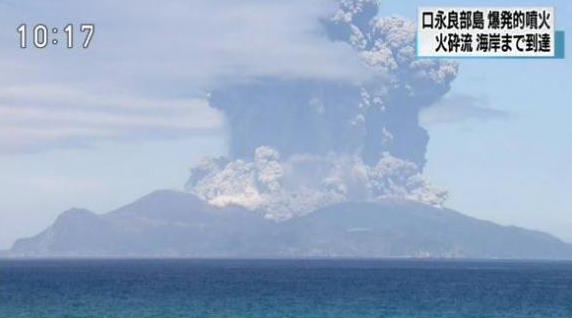 Here you can see videos of the incredible plume, which reached heights of over 9,000 meters.
As often is the case with volcanic activity, the results are a strange mix of the beautiful and the terrifying.
The eruption has implications for air traffic in south Japan.
Mount Shindake is located about 650 metres above sea level and last erupted in August 2014 for the first time since 1980.
There has been a flurry of volcanic eruptions in Japan recently. Mount Ontake erupted in September 2014, killing 57 hikers. Sakurajima also erupted again in 2013, sending ash over Kagoshima City, followed by another eruption in April 2015.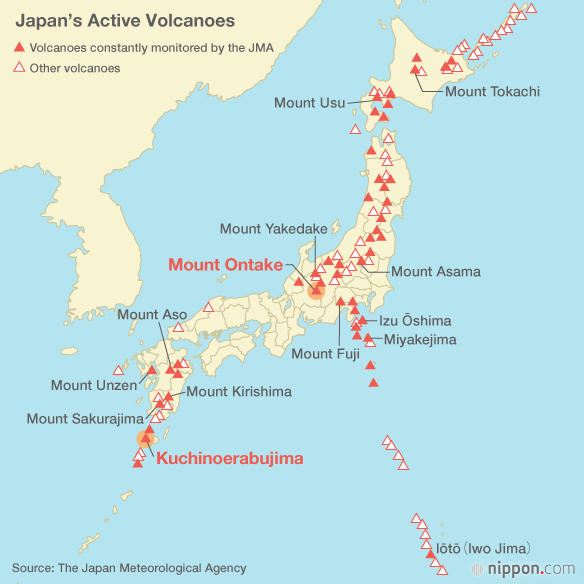 Though feted as a tourist destination and UNESCO World Heritage site, Mount Fuji is also an eruption-in-waiting. Such a disaster would displace 470,000 people due to ash fall and potentially cripple the Tokyo-based national government.
The resources to monitor Japan's 110 active volcanoes have also been decreasing in recent years, meaning the Japan Meteorological Agency keeps round-the-clock watches on only 47 peaks.