Following its rather naff "Cool Japan" campaign of recent years where it tried to harness the overseas popularity of manga and anime and, er, Arashi (yes, quite) to attract international otaku (just what Japan needs more of), the latest brainwave is to promote Tokyo as a fashion capital and bring in "consumer tourists".
With the undeniably "catchy" slogan of "VISIT JAPAN! VISIT ZOZOTOWN!", the tourism ministry has teamed up with global online store ZozoTown.com to appeal to girls in their twenties and thirties living in Taiwan and Hong Kong.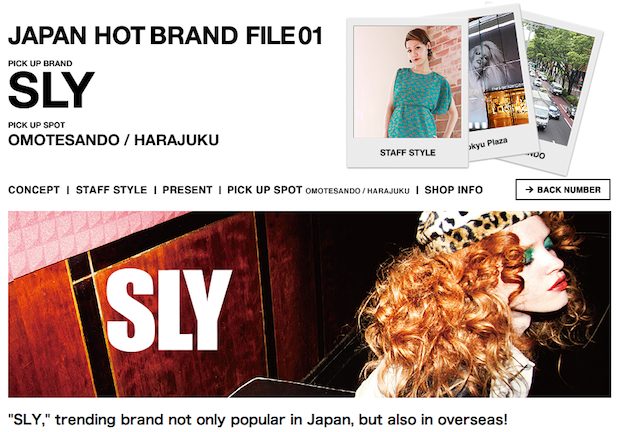 Browsers will be able to use the special "Japan Hot Brand File" pages inside the ZozoTown portal as a guide to three Japanese brands online and the Tokyo areas (Tokyo Sky Tree surroundings, Shibuya and Omotesando/Harajuku) in which the brand's bricks-and-mortar stores are based, and all in three languages (Japanese, English and Chinese).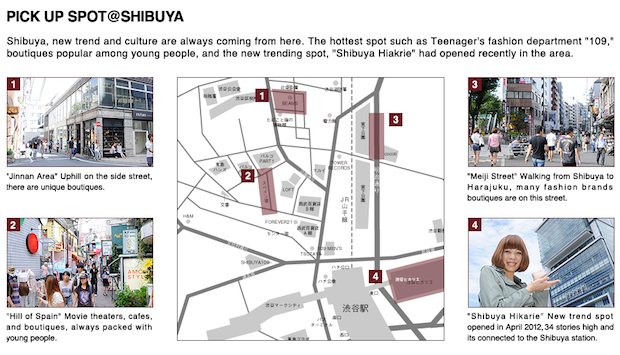 There will also be real world events, such as a pop-up "Visit Japan" promo at shops and cafes in Taipei at the end of this month.
There is only one real question. Will it work? Will this kind of campaign actually encourage young Asian females to visit Tokyo and go shopping (and presumably do some sightseeing as well)?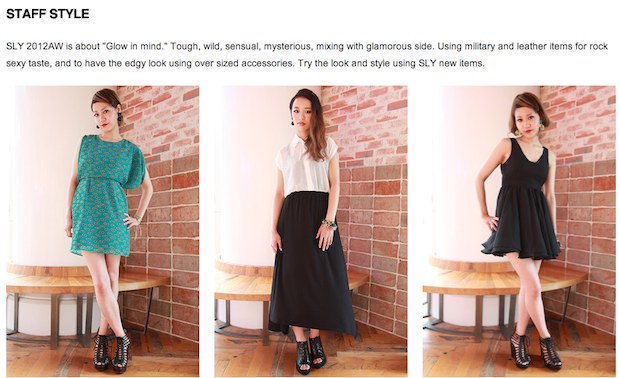 We think it's a nice idea but doesn't go far enough, and the choice of the Sky Tree as one of the "hot" fashion areas is rather forced. Also, why not focus on up-and-coming designers rather than established names? These brands and their stores don't need a free plug. But there are loads of talented young fashion designers whose creative powers could be harnessed to show the world that there is more to Tokyo than just Asakusa and Shibuya Scramble Crossing.
Still, it could be worse. They could have mentioned bagel heads.